Veterans Assistance in College Station
Caregiving & Homemaker Services in Bryan, College Station, & Other Nearby Areas
The U.S. Department of Veterans Affairs (VA) provides caregiving services, homemaker, and home health aide for Veterans with the help of local caregiving agencies. That's where Homewatch CareGivers of Bryan College Station comes in.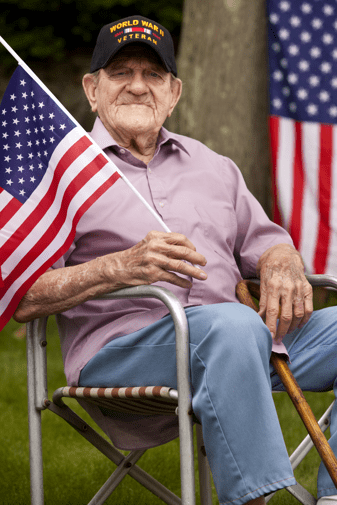 Not only is the extra care and assistance in the home important in helping Veterans keep their independence while aging in place comfortably, but veteran caregiving also provides families with the ability to rest and care for themselves with regular respite care.
Some of the veteran caregiving services we offer include:
Companion care
24-hour care
After hospital care
Personal care
Homemaker services
Health care services
Once you've been approved for care by the VA, Homewatch CareGivers of Bryan College Station can start caring for your loved one right away. Or, if you have any questions regarding the application process and your eligibility, we can help with that too – just reach out today for help!
We're partnered with TriWest Healthcare Alliance. This provides our CareGivers and support staff with the necessary VA training and resources to better support our community and your loved one.
Will VA Help Me Pay for a Caregiver?
Under the Veterans Administration, Veterans and their surviving spouses, who are 65 years and older, are eligible for long-term care benefits. Also known as the Aid and Attendance program, these tax-free benefits provide monthly payments added directly to the VA pension for qualified individuals.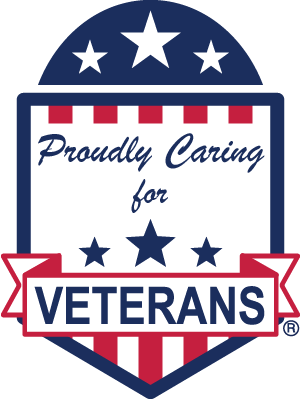 This type of VA assistance is useful for those who:
Need another person to help with daily activities
Are housebound or must stay in bed
Are a patient in a nursing home due to mental or physical loss
Have limited eyesight
A common misconception is that Veterans only receive these types of benefits if they were in combat. This is not true. Any veteran who served during active war periods are eligible if one or more of the above specifications are met.
You can apply for the program on VA's official website or reach out to our team if you have any questions regarding our caregiving process for Veterans.
Homewatch CareGivers of Bryan College Station is Your Partner in Veteran Caregiving
Like you and your loved ones, we believe in service rooted in integrity. These values are never lost with our team – we're always happy to help your family stay together through long-term care solutions – right at home.
They've served us, so it's time to serve them. Reach out to our team whenever you're ready. We'll schedule a time to meet with you in your home to discuss your loved one's specific needs. All our caregiving and homemaker services are personalized to their daily schedule and life – all so they continue to stay home, around those who love them!
We're ready to help your loved one get the home help they need – contact us onlineor dial (979) 356-3806 to get connected with the team at Homewatch CareGivers of Bryan College Station.