Personalized Connected Care
Columbus Caregiving Services for Developmental Disabilities
Proudly Serving Franklin County, Fairfield County, Logan County, & the Surrounding Areas
Individuals living with specific developmental disabilities sometimes require extra assistance at home. Typically, families caring for a loved one living with a developmental or intellectual disability need extra assistance with specific tasks like navigating social situations or completing personal hygiene responsibilities.
At Homewatch CareGivers of Columbus, we have 19 years of experience specializing in providing home care services for the following developmental disabilities:
Cerebral Palsy
Autism Spectrum Disorder (ASD)
Epilepsy
Down Syndrome
Spina bifida
Ataxia
Our licensed and highly trained Direct Support Professionals (DSPs) are fully and insured to support families and their loved ones with the developmental and intellectual disabilities above. In order to assist clients with the best possible home care services, we assure our caregivers are fully vetted, background-checked, and drug-tested.
We are committed to providing customized care that improves the quality of life and empowers every individual to take control of their health. Our job is to ensure every person in our care feels safe and supported.
To schedule an in-home consultation for developmental disabilities home care today, call (614) 698-1578.
Areas We Serve Families that Need Support with Developmental Disabilities
Columbus is a wide area, and we know that various counties and smaller towns require support from a certified caregiving specialist.
We partner with and support families in the following areas:
Vinton County
Perry County
Hocking County
Franklin County
Logan County
Athens County
Offering caregiving services that positively impact the lives of others is our true passion. Not only are we committed to having an ever-expanding reach in Columbus, but we're dedicated to working with organizations and events, like Walk for Autism, that raise funds for specific ailments. And if we can aid in finding cures for certain conditions, we do everything we can to support these efforts.
The Type of Home Care Tasks Available for Disabled Individuals
When you trust Homewatch CareGivers of Columbus to assist your family, you gain access to a variety of home care tasks that can improve overall physical and emotional health, allow individuals to live more comfortably at home, empower them to learn household duties, and so much more.
The care services available for developmentally disabled individuals include:
Companionship – One thing our Columbus team is known for is creating genuine connections with clients. Our companionship services are innately part of developmental disabilities home care because lasting relationships are vital to mental and emotional well-being.
Meal preparation – A balanced meal can impact overall health positively, but it can be difficult for individuals with disabilities to prepare meals. Our caregivers provide meal preparation, so there's zero guesswork in eating healthily.
Respite care – Families of individuals living with developmental disabilities may have blood relatives acting as personal caregivers who work around the clock. Our respite care services give family caregivers the time required for self-care.
Light housekeeping – Studies show that people with cleaner homes are healthier than those with untidy homes. This is why housekeeping is a service we offer our developmentally disabled clients.
Transportation – Getting from hospital appointments to the grocery store takes a lot of energy and planning for a disabled person. Transportation support from our caregivers ensures your loved one gets safely from point A to point B and back home.
Medication reminders – Many people with disabilities require daily medication to function and reduce pain. We provide medication reminders, so vital medicines are never missed.
What Makes Our Caregivers and Home Care Services Trusted Over Others?
With decades of experience, knowledge, and know-how, our Columbus caregivers can help many people with developmental disabilities live full and healthy lives. We pride ourselves on delivering in-home care support that families in and around Fairfield, Franklin, Logan, and Athens County can depend on. Our caregiving services for developmental disabilities are different because they're instilled with the following benefits.
Customizable Solutions
No two people are exactly the same, so home care services shouldn't be one-size-fits-all. We take our existing home care services and design a program specifically for each client. We make service recommendations and develop a care plan based on the particular disability.
Various Schedule Options
Because we understand that every client is different, we also acknowledge that the length of care will vary. Whether your disabled family member requires long-term, short-term, or 24-hour home care support, we can accommodate various schedules to make life easier for the entire family.
Genuine Connections
We may use the term "clients," but we truly want you to consider our caregivers trusted family members and health advisors. We aim to build strong and lasting connections with the families we support because genuine relationships create a more harmonious environment for your ailing loved one and our caregivers.
For the highest quality home care for developmental disabilities, call (614) 698-1578. You can also schedule an in-home consultation for caregiving services in Columbus today.
Homewatch CareGivers of Columbus
614-698-1578
Schedule a Consult Call

Providing the highest quality of care at an affordable cost. Our local caregivers are trained, background-checked, and insured. This is our promise to you.
About Our Caregivers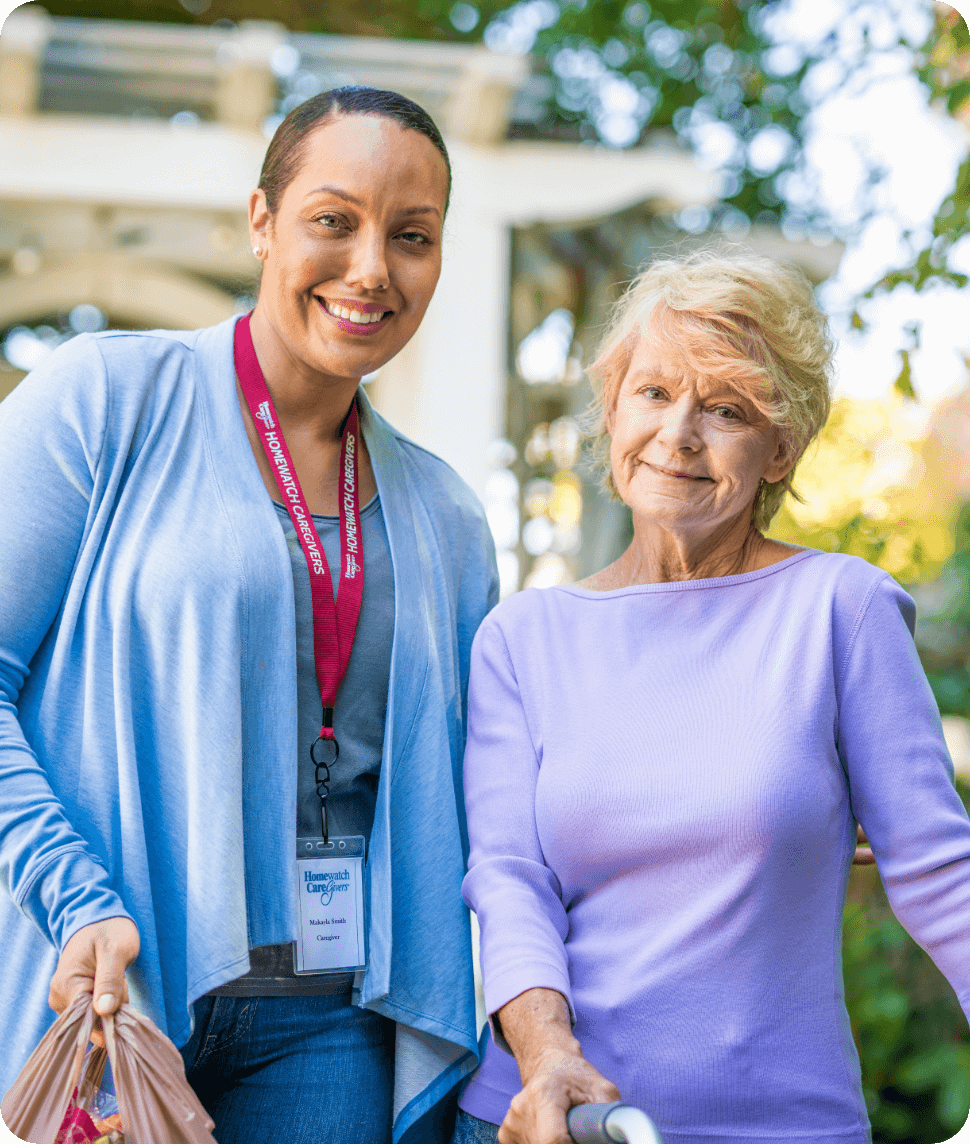 We conduct annual background checks on all local caregivers.

We provide at least 12 hours annually of employee training.

We perform in-person Quality Assurance visits at least every 90 days.

We conduct satisfaction surveys to monitor the level of care provided.

Ready to Speak with an Expert?
Homewatch CareGivers is Here to Help.