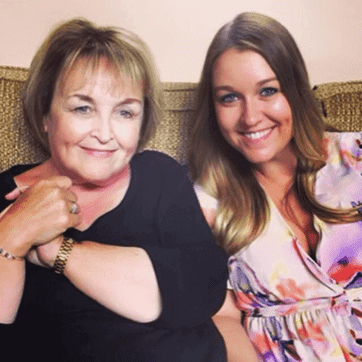 "My grandmother was diagnosed with Alzheimer's back in 2002 and I spent many years caring for her," Ashley Hill, an owner of Homewatch CareGivers in Westlake, Ohio, says. "And we're now walking the journey with my mother and her recent diagnosis with Alzheimer's disease."
As a family caregiver, Ashley has learned about the challenges that many people whose own families are touched by a dementia diagnosis go through. As a business owner, she knows about the importance of many roles in the company because she has risen through the ranks.
Ashley began her career in senior care at the Homewatch CareGivers of Beachwood, Ohio office. As she excelled in the role of marketing and sales coordinator, she returned to college for a master's degree in public administration, and continued to grow with the company.
Her combination of personal empathy for clients and company know-how give her a solid footing in her senior care business that makes the families she engages with feel secure and satisfied with the services. 
"In the situation with my grandmother, we brought home care into the home in her final days and it allowed my grandfather the dignity and the respect with his wife," she says.
Hear Ashley tell her own story in this video. 
<center><iframe width="295" height="196" src="https://www.youtube.com/embed/YPLkuzEnku8" frameborder="0" allow="autoplay; encrypted-media" allowfullscreen></iframe></center>