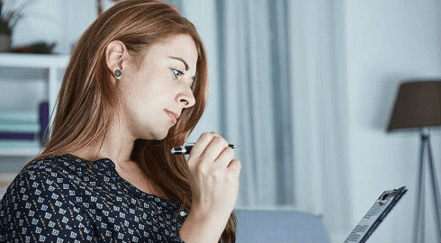 The holiday season, often a time packed with the hustle and bustle of shopping, cooking, cleaning, and visiting family near and far, may also present another challenge: speaking to your loved ones about hiring a caregiver.
Sometimes, mom and dad may divulge that they've talked it over and decided to bring in outside help due to changes in health and their ability to maintain the home. And while you may think it's wonderful that your parents have recognized the need for assistance and approached the situation proactively, you may discover something else: they've decided to hire a private caregiver not affiliated with a home care agency.
Why You Should Use a Home Care Agency
The reality of the caregiver landscape is this: yes, you can get help by hiring a caregiver you connect with through a third-party website. But that means posting your own advertisement, carefully studying and weeding through what could be an endless string of applicants, then setting up face-to-face interviews and introductions. The process is time-consuming and offers no guarantee on the abilities and prior caregiving experience of the applicants. You are basing the decision on trust while bringing a complete stranger into the home to provide care, often times without a background check or verified references.
Here's what else you're on the hook for an agency would otherwise cover: You are 100 percent responsible for filing household employee taxes for the caregiver you've hired, as they're seen as a household employee and not an independent contractor. Furthermore, you're responsible for worker's compensation in the event the caregiver is injured in the course of performing his or her duties. And what happens if the caregiver cannot make it to work for the day and there is no backup in place?
These are just a few of the reasons you should always use an agency for home care. But here are just a few more things we can provide that unaffiliated caregivers cannot:
Background Checks: Homewatch CareGivers of the Lehigh Valley & the Poconos screens ALL applicants through an extensive state background check and by checking references. The screening process also includes a driver's license test, a two-step PPD skin tuberculosis test, and an FBI fingerprint background check for any caregiver applying to our agency who has not lived in Pennsylvania at least two years.
Bonded & Insured: We bond and insure each caregiver we hire, leaving our client with zero responsibility for injuries, losses or damages to themselves or the caregiver related to the services we provide.
Training: All of our caregivers go through orientation and training, which is designed to set them up for success with their clients. Before they are matched with a client and allowed to work in a home, each caregiver works through a professionally-developed training platform. We hold them to a minimum number of training hours per year, exceeding most states' requirements.
We believe our experience and expertise sets us apart and offers more solutions than any unaffiliated caregiver. Contact us and let's talk for everyone's safety and peace of mind this holiday season and beyond.