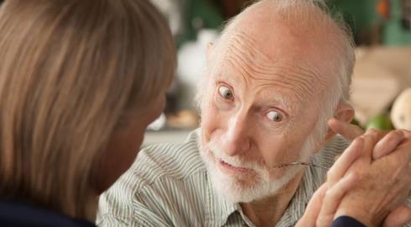 The calls we receive from a family inquiring about home care services can strike a familiar cord: a loved one has recently been discharged from the hospital. He or she doesn't want anyone coming into the home, and they don't think they need any extra help going forward.
Before we can get more information about the family and potential client, we may also learn that an order was canceled for follow-up rehabilitation or home health care services. So the patient went back home without any plans for care in place, including home care or adult day care.
This scenario is not unusual. Family members concerned about a loved one spend a lot of time trying to convince them that help at home is a good idea. (And certainly help at home after a hospitalization is imperative). Yet according to a new report, as many as 28 percent of patients offered home health care during hospital discharge say "no" to those services.
Sadly, refusing care after a hospitalization can put a patient at risk of a very difficult recovery. In fact, one study notes that without follow-up care services in place, the odds of an older adult being readmitted to the hospital within 30 or 60 days double.
Understanding a loved one's reluctance to begin home health care, home care, or other services is important. Deciding how to handle it – with their input – can chart the path forward so they can continue to safely age in place.
We believe that your loved one should be told in very clear terms what home health care is, and what home care is. They need information on which services would potentially be provided, by whom, and for how long. They need to understand how much each service would cost, and the conversation should change from, "You're getting this help whether you like it or not" to "We want to help you take of yourself, and here are some options to consider."
The goal should be to ensure that patients and families have the information they need going forward to make informed decisions, and that the services offered or those being considered are appropriate to their needs. Recognizing that the range of these services includes many important non-medical needs, such as home-cooked meals, cleaning, transportation, and more often leads people to pick up the phone and give us a call.
Still, this isn't to suggest that persuading an older adult to accept help is easy. But we do hope these new reports and studies on seniors refusing care may spark a conversation about the options going forward.
If you or someone you care for is looking for assistance after a hospitalization or surgical procedure call our office today to find out the many ways we can help.