Have you forgotten?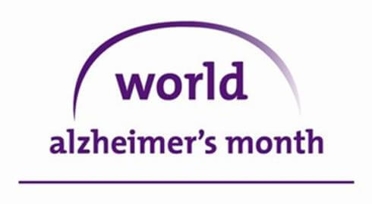 As we draw closer to the end of the month of September, it's an appropriate question in light of World Alzheimer's Day (which occurred September 21) and World Alzheimer's Month. Those afflicted with the disease are powerless as memories and critical brain functions are destroyed, while many others are unaware of the signs and symptoms of Alzheimer's altogether.
Homewatch CareGivers of the Lehigh Valley & the Poconos encourages everyone to learn how to recognize the symptoms of Alzheimer's and to take them seriously. That's because it's fairly common for people to think dementia and Alzheimer's are just two words for the exact same thing – but they aren't.
According to the Alzheimer's Association, dementia is a general term (or 'umbrella term') for a decline in mental ability severe enough to interfere with daily life. It is not a disease, but a word to describe a wide range of symptoms. Alzheimer's is a common type of dementia, but there are others including Lewy Body Dementia (LBD), Vascular Dementia, Parkinson's dementia and Frontotemporal dementia.
Sadly, Alzheimer's has now been diagnosed in more than 5.5 million Americans. It is the also the sixth leading cause of death in the United States, and the only one without a cure.
Together, we can educate people about dementia and Alzheimer's to reduce the stigma and challenge any misinformation that surrounds the disease. Keep in mind that:
Many people have memory loss issues, but this does not mean they have Alzheimer's or another dementia.
Some causes and dementia-like symptoms can be reversed, but there is no cure for Alzheimer's.
Signs of progressive Alzheimer's include regularly forgetting recent events, names and faces; becoming increasingly repetitive; misplacing items or putting them in very odd places; uncertainty about the date or time of day, or of the season; abrupt changes in mood or behavior, including increased anxiousness and irritability.
According to recent statistics, more than 15 million Americans provide unpaid care for people with Alzheimer's or other dementias. At least 35 percent of them report that their health has gotten worse due to care responsibilities.
We know that memory impairments can make living independently or at home with family challenging for someone with a dementia or Alzheimer's diagnosis. Our trained caregivers can help with activities of daily living at home and will work with a care plan that is specific to the current abilities and stage of the disease. This plan will be modified as the disease progresses and skills change.
Our goal is a better understanding for everyone when it comes to learning more about Alzheimer's and dementia, and a better quality of life for you and your family. Talk to us today about our person-centered approach to care, and take time to share the facts about this disease during World Alzheimer's Month.