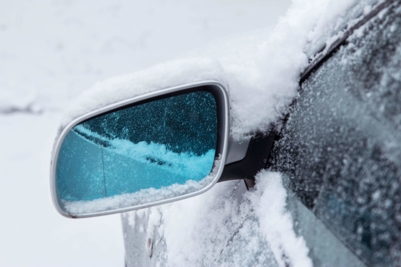 We know that choosing a home care provider for yourself or a loved one can be extremely difficult. You may be tackling an immense amount of research and still end up with more questions than answers. At Homewatch CareGivers of the Lehigh Valley and the Poconos, our goal is to be completely transparent about the way our services are structured, and design a plan to meet the individual needs of each and every client. In this monthly series, we hope to provide answers to the most commonly asked questions about our services.
This month's question is: do caregivers work in inclement weather?
Lately, it seems news headlines have been filled with stories about Mother Nature at her worst. From fast moving snowstorms to life-threatening wind chills and even a "bomb cyclone", weather continues to be something that puts our caregivers and our clients on notice every winter.
We know how badly loved ones want to keep their family members safe, and the person that gets worried about most often in the winter is usually an aging relative. After all, getting to them in a true emergency can be especially difficult if roads aren't plowed and sidewalks aren't shoveled.
At Homewatch CareGivers, we take environmental factors such as inclement weather into consideration and have processes in place to maintain our normal business operations. However, we realize that winter weather can disrupt the caregiving side of our operation. In such instances we:
Monitor severe weather conditions and ask our caregivers to do the same.
Ask all caregivers to use discretion in attempting to make it to a client's home. This ensures that safety is maintained at all times and that caregivers are not endangering themselves by trying to get to work in severe weather.
Ask office staff to be in touch with caregivers and clients to discuss specific care needs.
Ask caregivers unable to get to a client's home to call the office as soon as they know they will not be able to report / report on time.
Family members can also take steps to make sure their loved ones are as protected as possible in any kind of bad winter weather. They can:
Make sure the grocery shopping is done and the pantry is stocked, as our caregivers who do travel in inclement weather are not permitted to run such errands once arriving at a client's home.
Make sure there is quick and easy access to emergency provisions (i.e. an emergency safety kit). It should include medications, toiletries and more.
Make sure their loved one knows what to do and what not to do when the power goes out. (For example, make sure there are non-perishable food items and bottled water on hand and they know where these items are stored).
Coordinate with a neighbor or friend nearby in advance of any winter storm. Have them on standby, if possible, to provide a loved one with whatever he or she needs until the roads are safe for travel for our caregivers.
Working together, we can ensure that safety for everyone is the top priority. Planning ahead will also bring you peace of mind when bad weather hits.