About Homewatch CareGivers of New Haven
Homewatch CareGivers of New Haven provides high quality, in-home personal care services throughout New Haven, Hamden, Milford, Orange, West Haven, Woodbridge, and surrounding communities in Connecticut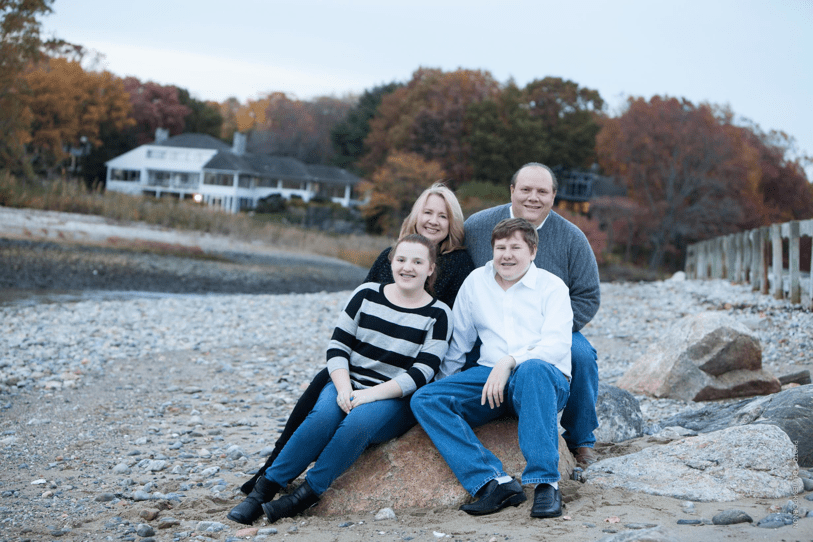 Owners, Matthew & Mary Elizabeth "ME" Peterson
Our family started Homewatch CareGivers of New Haven with the vision and mission of "improving care, one life at a time." We offer high-quality personal care with an emphasis on helping older adults and others retain their independence in a loving environment, and in the comfort of their own home. Research tells us that social isolation and loneliness can have a big impact on a person's overall health and well-being. Nearly everything we do is geared toward helping people "live their best life" (like Oprah says!) regardless of circumstances.
Senior home care is our specialty, but our professional caregiving services are not just for seniors. Our talented and experienced staff devotes the time to establish a custom plan designed to meet each client's specific needs. Our process begins with an in-home visit where we talk together about the challenges the client has and the vision and goals, they and their close family members have for the future. We also coordinate with medical professionals such as doctors, dieticians, and nurses, etc.
Our Caregivers
We have put together a team of reliable, well-trained home caregivers who share the same vision of providing high-quality care for the best outcome. We take the time to build on our employees' knowledge and skills by offering extensive, ongoing training (learn more about the Homewatch CareGivers University) . We empower our caregivers by mentoring them and providing resources for both professional and personal growth. All our employees undergo an extensive background and reference check prior to hiring.
If you or someone you know is in need of professional senior home care services, please give us a call to speak to one of our experienced managers who can answer your questions and recommend the best options.