Personalized Connected Care
In-Home Caregiver Services
Companionship, Safety, and Independence
Why do people need in-home care? Perhaps an elderly loved one needs help doing chores around the house or running errands, or maybe a degenerative disease like ALS has made it difficult for them to complete daily activities. While we all hope to stay healthy, happy, and independent, sometimes life has other plans. Injuries and surgeries can occur in any age group, leaving those affected disabled or on bed rest and in need of non-medical home care for months or a lifetime.
Homewatch CareGivers of Windsor delivers companion and homemaking services. Call (860) 300-3384 to learn more about our services.
Our clients have many different reasons for requiring care, and so we strive to provide services tailored to their individual needs and circumstances. We offer support ranging from 2 hours, up to 24-hour care. Our caregivers can provide:
Companionship: Non-medical assistance to help with normal activities of daily living, that includes providing meaningful social engagement, and generally monitoring the home environment for safety concerns.
Homemaker: A variety of services to assist with household chores like: meal preparation, laundry, light house cleaning and more.
Personal Hygiene: Bathing, dressing, grooming, shower assistance, oral hygiene and assistance with toileting.
Physical Assistance: Positioning or transferring from bed or chair, wheelchair assistance, dressing and navigating around the house.
Errands: Companionship, assistance to accompany a client to pick-up prescriptions or doing regular grocery shopping and other errands.
Medication Reminders: Adherence to time of day, dietary considerations and activity scheduling.
Respite: If you are the primary caregiver, you may need a short break from time to time. Our caregivers can provide temporary short-term care while you tend to your own health and well-being.
Well-Being: We can help you or your loved one continue to live safely and independently by offering true companionship and activities to curb feelings of loneliness and isolation. Our caregivers help clients avoid fall risks and ensure a safe and healthy home environment.
Care for All Ages
As much as you would like to, you cannot always be home for a sick child, pregnant spouse, or bedridden parent. Regardless of the life situation you're experiencing, rest assured that our caregivers are ready and able to help people of all ages.
Could you or a loved one benefit from having an in-home caregiver? Contact Homewatch CareGivers at (860) 300-3384 for a complimentary consultation so that we may customize an appropriate plan of care.
Homewatch CareGivers of Windsor
860-300-3384
Schedule a Consult Call

Providing the highest quality of care at an affordable cost. Our local caregivers are trained, background-checked, and insured. This is our promise to you.
About Our Caregivers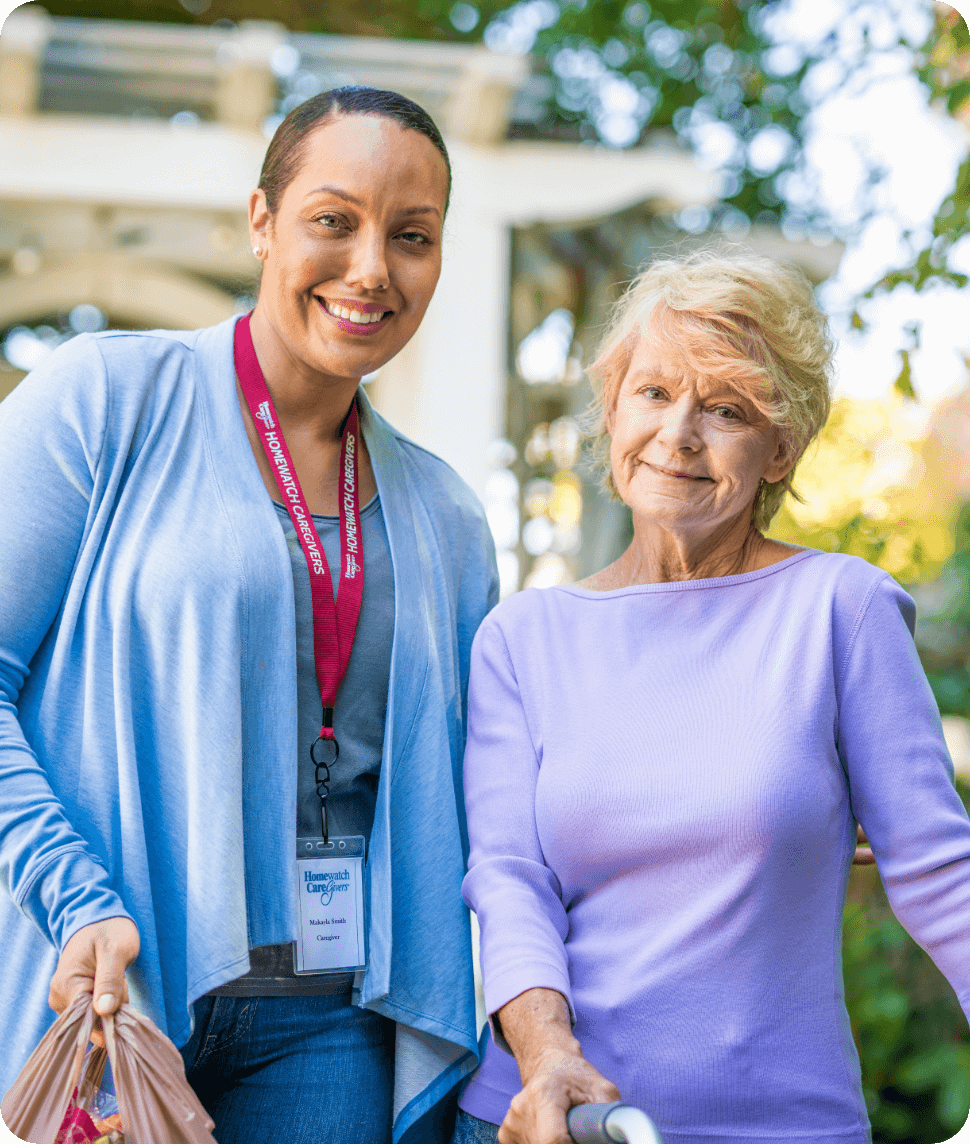 We conduct annual background checks on all local caregivers.

We provide at least 12 hours annually of employee training.

We perform in-person Quality Assurance visits at least every 90 days.

We conduct satisfaction surveys to monitor the level of care provided.
Connect with Our
Community
Prouydly serving:
Bloomfield,
Broad Brook,
East Glastonbury,
East Granby...
See All
We may service additional communities. Please contact us for more information.
06002
06006
06016
06025
06026
06028
06029
06033
06035
06040
06041
06042
06045
06060
06064
06066
06070
06071
06072
06074
06078
06080
06081
06082
06083
06084
06088
06089
06090
06092
06093
06095
06096
06101
06102
06103
06104
06105
06106
06107
06108
06110
06112
06114
06115
06117
06118
06119
06120
06123
06126
06127
06128
06132
06133
06134
06137
06138
06140
06141
06142
06143
06144
06145
06146
06147
06150
06151
06152
06153
06154
06155
06156
06160
06161
06167
06176
06180
06183
06199
06265
Bloomfield
Broad Brook
East Glastonbury
East Granby
East Hartford
East Windsor
East Windsor Hill
Ellington
Enfield
Glastonbury
Granby
Hartford
Manchester
North Granby
Poquonock
Simsbury
Somers
Somersville
South Willington
South Windsor
Suffield
Tariffville
Tolland
Vernon Rockville
Weatogue
West Granby
West Hartford
West Simsbury
West Suffield
Windsor
Windsor Locks