Personalized Connected Care
In-Home Care in Branford
Reliable and Compassionate Caregiving Services
Searching for compassionate and dependable in-home care can be challenging if you're unsure what you're looking for and how your family member reacts to the news. At Homewatch CareGivers of New Haven, we understand how nerve-wracking this transition can be and that you may be second-guessing yourself about the life-changing choices you're making. This is why we offer not only exceptional and affordable caregiving services, but also comprehensive support to make your entire family feel comfortable.
Our highly trained and certified caregivers in Branford are here to assist the whole family in developing a care plan that considers your loved one's personality, physical abilities, and more. We aim to enhance virtually every aspect of their situation, so they maintain a level of independence but gain much-needed support.
For more information about the reliable caregiving solutions we offer residents in and around Branford, call (203) 894-6252.
Care Services That Support Individuals of All Ages
There's a misconception that in-home care is reserved for people who are 65 or older or who are incapable of caring for themselves. While we do provide specific solutions focused on our senior population, our offerings extend beyond that.
We can assist individuals with services that include:
After-surgery care – Mobility is pretty limited after surgery, which is why you need extra support to stay active and recover properly. Our caregivers are ready to help!
24-hour monitoring care – Sometimes, your aging loved one may need round-the-clock monitoring to ensure they're safe in their own homes. We can provide exceptional 24-hour care when you need it.
Postpartum care – After a new baby arrives, your household will experience changes that our caregivers can help with. Whether you need meal preparation support or help caring for your newest little one, we're here for you.
Personal care – Dressing, bathing, and running errands are all daily personal activities that may become more difficult with age. Our experts want to promote independence with our personal care offerings.
The list above doesn't even begin to cover the array of services available to your family. Regardless of age or background, our compassionate team wants to meet you where you are—literally and figuratively. We want to be the specialists you trust to care for your loved ones the way you would, giving you complete peace of mind.
The Benefits of In-Home Care
When families come to us inquiring about caregiving services, one of the first things we do is find out more about the situation. This allows us to present several options that could accommodate specific needs. As we continue to learn more about what your family requires, you gain access to various benefits that help improve your loved one's quality of life.
Some of the advantages of using our caregiving include:
Decreasing the chances of hospitalization
Giving other family members a reprieve from providing personal care
Ensuring individuals are living in healthy and clean environments
Our goal is to help your family acclimate to the household changes experienced due to age, surgery, a new baby, or almost anything else. We can provide hospital-level care at a price you can afford, so you don't have to worry about the well-being of your family member when you're not around.
Homewatch CareGivers of New Haven is here to support all families, regardless of their specific needs. To get in touch with our Branford team, call (203) 894-6252.
Homewatch CareGivers of New Haven
203-894-6252
Schedule a Consult Call

Providing the highest quality of care at an affordable cost. Our local caregivers are trained, background-checked, and insured. This is our promise to you.
About Our Caregivers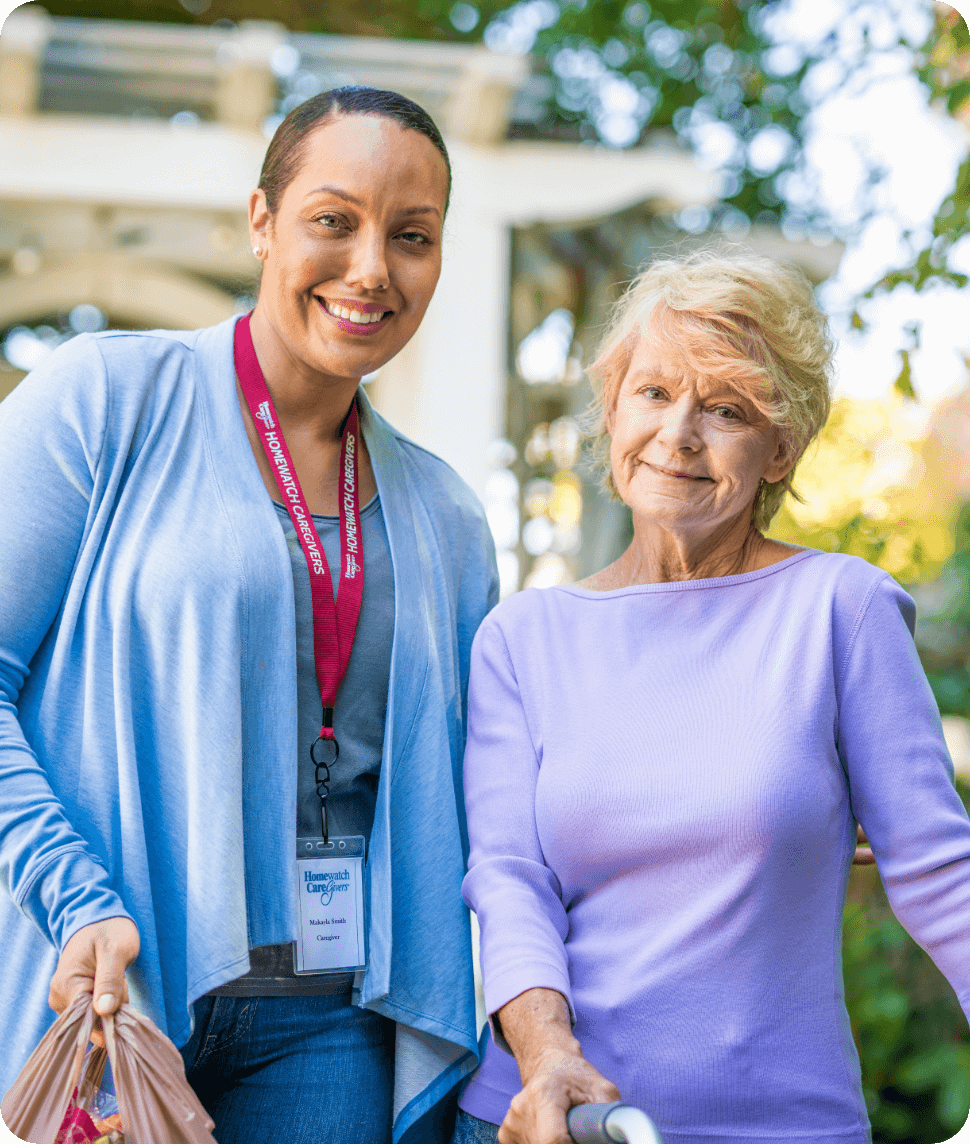 We conduct annual background checks on all local caregivers.

We provide at least 12 hours annually of employee training.

We perform in-person Quality Assurance visits at least every 90 days.

We conduct satisfaction surveys to monitor the level of care provided.

Ready to Speak with an Expert?
Homewatch CareGivers is Here to Help.