How Much Does Home Care Cost in Hartford?
Let Homewatch CareGivers of West Hartford help
The cost of short and long-term care is an important consideration. Not only does each option—in-home care, assisted living, nursing home, and adult day service—come with its own features and benefits, there are different ways in which you can pay for each too.
At Homewatch CareGivers of West Hartford, Connecticut, we are committed to helping you and your family understand what services we offer and how you can pay for them.
Typically, in-home care is paid for out-of-pocket, but many people are also able to use long-term care insurance benefits, veterans' benefits, or sometimes life insurance plans. In some cases, people can use Medicaid to pay for this service and Medicare Advantage is slowly rolling out new plans that will cover professional caregiving in the home.
The best way to find out how much you can expect to pay for using a professionally-trained compassionate caregiver for yourself or a loved one is to contact our office. The cost of care will depend on the length and scope of care needed. Also, costs can vary from state to state and individual needs will also be factored into the hourly fee. Rest assured that a representative from our office can help put together customized pricing options based on your own situation.
Hourly rates for this office range from $22 to $27, depending upon unique individual needs and preferences. We also offer flat, live-in rates from $270-290 per day. Know that for this cost, you not only have a caregiver in the home, but can expect to receive regular updates about your loved one, on-going training of our caregiving staff, and other support.
Give us a call today to talk about care needs and pricing options. As you can see in the infographic below, care is tailored to each person.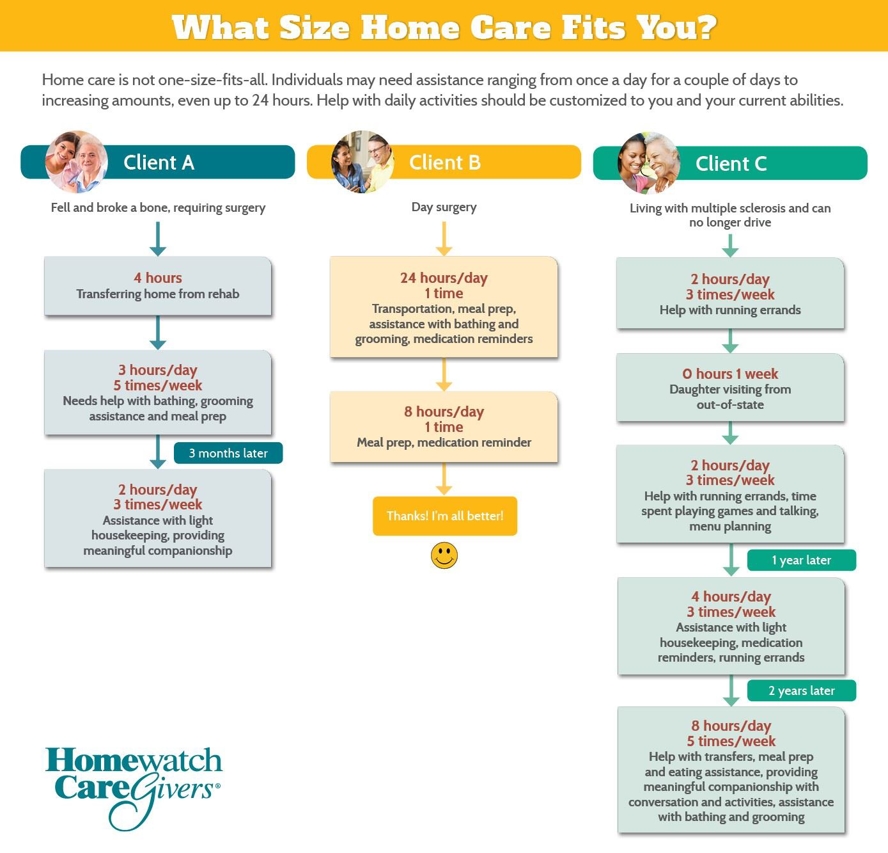 Call us today (800) 777-9770 to discover your options!