Personalized Connected Care
Houston Elder Care Services
In-Home Senior Care Services Throughout The Houston Area
Aging brings with it many challenges as physical and mental abilities steadily decline. Everyday tasks can become increasingly difficult as an individual gets older. Alleviate the stress and frustration that comes with maintaining ordinary chores by hiring Homewatch CareGivers of Houston Galleria today! Our Houston elder caregivers are ready to give you the support and peace of mind you need.
We will go above and beyond to prioritize your comfort and safety. We understand that diminishing autonomy can foster a range of mixed emotions, including guilt, irritation, stress, and confusion. We will treat these normal emotions with the compassion they deserve. Our in-home senior caregivers will be there to offer you adapt and age-in-place as smoothly as possible.
Do you or a loved one need senior home care services in Houston? Call (713) 766-0908 anytime or contact us online to schedule an in-person appointment!
Elder Care Services for Extra Help Around the House
Our elder care in Houston consists of in-home care services for individuals 65 and older. If you or your loved one is looking for extra help handling household chores, preparing meals, tidying up, or taking care of any other responsibilities, we are ready to come to the rescue.
Our everyday elder care assistance includes:
Grocery Shopping
Laundry
Light Housekeeping
Meal Preparation
Ordinary activities can become exhausting and near impossible to complete when dealing with mobility issues, physical disabilities, and/or chronic conditions. We will tailor our care to assist with the challenges you and your loved one are currently facing. We want you to have as much independence and autonomy as possible – enabling you to participate in your favorite activities and enjoy the comforts of living your best life.
In-Home Elder Care Plan Dedicated to Your Loved One
Our elderly in-home care services provide impactful one-on-one support for seniors. We proudly offer an alternative to assisted living communities and nursing homes – providing the option for individuals to receive reliable care at home.
Our elder care services improve quality of life in many ways by boosting:
Personal Empowerment
A Sense of Independence
Companionship
Overall Well-Being
Why People Choose Our Houston Senior Home Care Services
We proudly deliver best-in-class care that exceeds industry standards. Our aging-in-place services provide a cost-effective solution compared to the steep costs of moving into a full-time elderly community.
When you choose Homewatch CareGivers of Houston Galleria, you'll receive:
Highly Trained Caregivers – Our team consists of qualified, experienced, and knowledgeable caregivers who provide top-tier senior care. We require at least 12 hours of annual caregiving training to ensure everyone stays updated on the latest developments in the industry.
Quality Assurance – We evaluate our caregivers every 3 months to ensure they meet our strict quality care criteria. This review helps ensure our compassionate elderly care remains consistent – catering to the overall well-being of every client.
State-of-the-Art Technology – Our specialists utilize cutting-edge equipment to track pain levels, sleep patterns, and cognitive capacity. Actively monitoring these qualities allows us to adjust our services to provide extra support. We want to empower our patients in any way we can!
Houston Senior Care Services Customized for You
We customize our in-home elder care services to meet each client's unique circumstances. Our top priority is to alleviate the burden and stress experienced by elders and their caring families. We know how hard it can be to incorporate the assistance that aging individuals need into daily routines. That is why our screened and skilled caregivers will be there by your side – every step of the way.
We believe that holistic in-home care can significantly improve one's capacity to age gracefully. We do everything we can to boost our clients' independence and autonomy. Read our customer reviews to see firsthand how we've transformed countless lives!
Are you looking for professional senior care services? If so, contact our Houston elder care services team at (713) 766-0908 today!
Homewatch CareGivers of Houston Galleria
713-766-0908
Schedule a Consult Call

Providing the highest quality of care at an affordable cost. Our local caregivers are trained, background-checked, and insured. This is our promise to you.
About Our Caregivers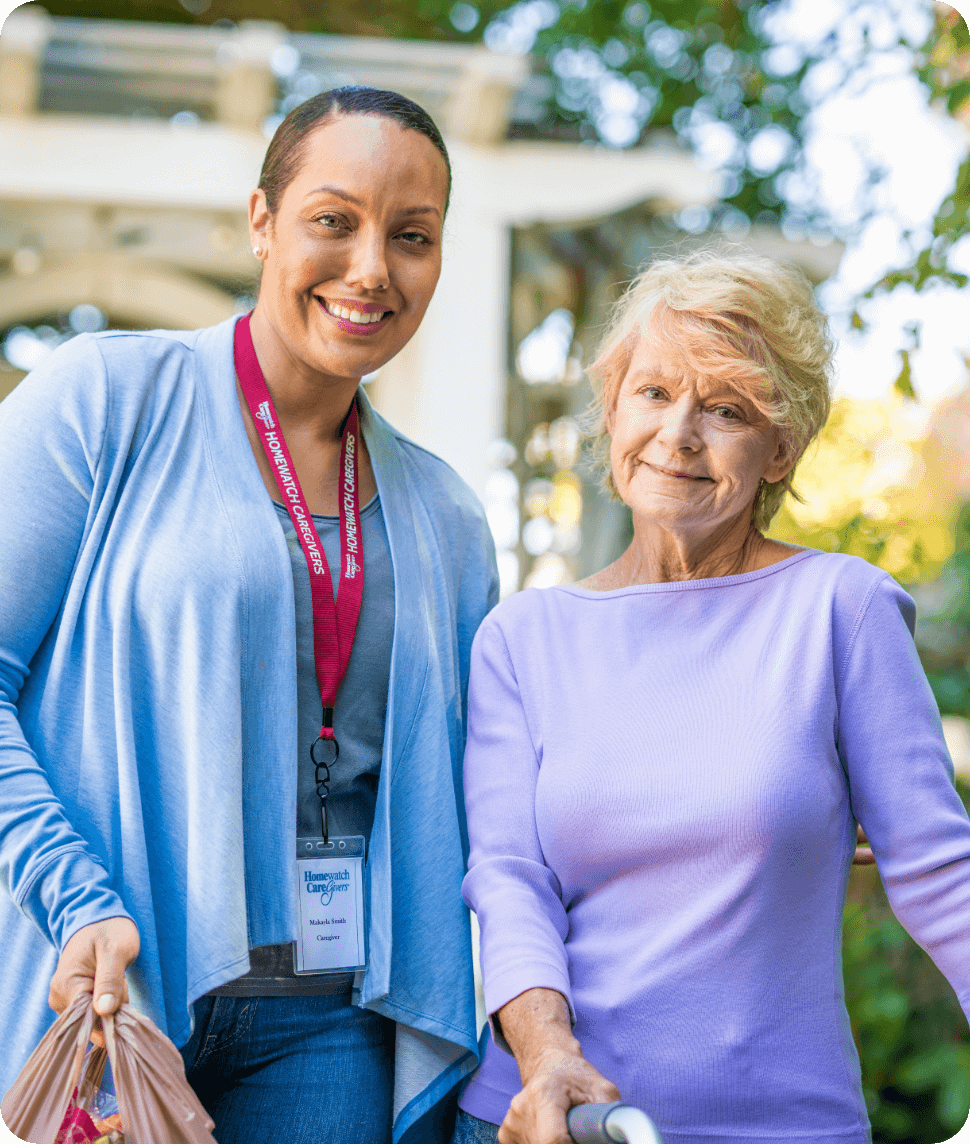 We conduct annual background checks on all local caregivers.

We provide at least 12 hours annually of employee training.

We perform in-person Quality Assurance visits at least every 90 days.

We conduct satisfaction surveys to monitor the level of care provided.

Ready to Speak with an Expert?
Homewatch CareGivers is Here to Help.