Personalized Connected Care
In-Home Personal Care Services in Houston, TX
At Homewatch CareGivers®, we understand that the need for personal care can arise in various situations, whether due to chronic illness, post-surgery recovery, old age, or a disability. Our dedicated team of personal caregivers is committed to providing compassionate and dignified care to individuals and families in Houston, TX, ensuring that they lead fulfilling lives even in challenging circumstances.
Comprehensive Personal Care for All Family Members
Our in-home personal care services cater to the unique needs of every individual in your family, be it yourself, your spouse, parents, siblings, or children. We acknowledge that each person has different conditions and ailments, and we work diligently to enhance the daily life of those we serve. Proudly serving Houston, TX, and surrounding areas, Homewatch CareGivers of Houston Galleria offers personal care services tailored to fit your specific requirements.
Experience compassionate care at home! Call (713) 766-0908 or contact us online for home personal care in Houston!
Creating Customized Care Plans
The well-being and comfort of our clients are of utmost importance to us. During the initial consultation, our personal care team takes the time to understand your lifestyle choices, hobbies, and interests, enabling us to create a personalized care plan that ensures the most meaningful and impactful assistance.
Benefits of In-Home Personal Care
Receiving care in the familiarity of one's home provides a sense of security and warmth that cannot be replicated in unfamiliar settings like hospitals or nursing homes. Our goal at Homewatch CareGivers of Houston Galleria is to make a positive difference in your life or your loved one's life by offering in-home personal care services that promote comfort and ease.
Our In-Home Personal Care Services in Houston, TX, Include:
Mobility Support: Assisting individuals with mobility challenges, helping them move around comfortably and safely within their homes.
Grocery Shopping: Ensuring access to fresh and healthy groceries, making sure nutritional needs are met.
Meal Preparation: Preparing nutritious and delicious meals based on dietary requirements and preferences.
Running Errands: Taking care of various errands, such as picking up prescriptions or handling banking tasks.
Light Housekeeping: Assisting with light household chores to maintain a clean and organized living environment.
Transportation and Appointments: Providing transportation to medical appointments, family visits, or other outings.
24-Hour Personal Care in Houston, TX
For those requiring around-the-clock care, our 24-hour personal care services are available, adaptable to suit your schedule and preferences. Whether you need a caregiver present when you are away or continuous monitoring for your loved one's well-being, we have you covered.
Our highly trained and verified caregivers are experienced in handling the needs of individuals of all ages, including children, seniors, and post-surgery patients.
Why Choose
Personalized Care: We design our care plans to address the unique needs and lifestyle of each individual, promoting a comfortable and fulfilling experience.
Peace of Mind: Rest assured knowing that our well-trained professionals are dedicated to empowering and supporting your loved ones through their daily routines.
Companionship: Our compassionate caregivers provide valuable companionship, fostering social interaction and improving overall quality of life.
Homewatch CareGivers of Houston Galleria
713-766-0908
Schedule a Consult Call

Providing the highest quality of care at an affordable cost. Our local caregivers are trained, background-checked, and insured. This is our promise to you.
About Our Caregivers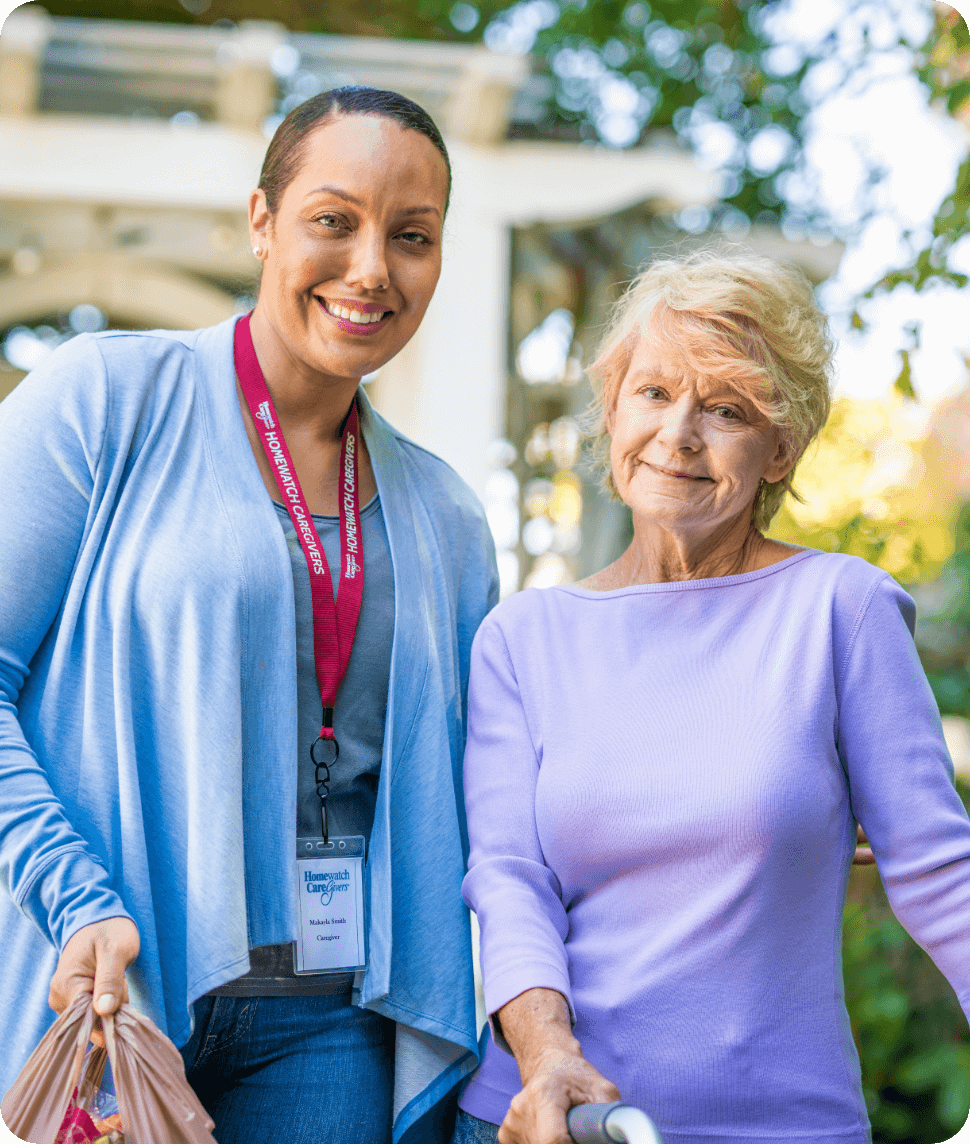 We conduct annual background checks on all local caregivers.

We provide at least 12 hours annually of employee training.

We perform in-person Quality Assurance visits at least every 90 days.

We conduct satisfaction surveys to monitor the level of care provided.

Ready to Speak with an Expert?
Homewatch CareGivers is Here to Help.