Personalized Connected Care
Caregiving Services in Tanglewood
Local Home Care Support That You Can Trust
Are you a family caregiver in desperate need of respite care? Have you noticed that your aging family member is becoming progressively more forgetful? Has a recent surgery made getting around the house a challenge?
Regardless of your situation, Homewatch CareGivers of Houston Galleria has exceptional and comprehensive in-home care services for Tanglewood families. We take the time to learn more about your family's circumstances. During our initial evaluation, we gather information needed to recommend custom home care services to select the right caregivers.
We have various caregiving services, including:
Respite care
After-surgery care
Companionship
Personal care
Senior transportation
Alzheimer's and dementia care
This isn't an exhaustive list by any means, and our services can be personalized to suit your loved one's physical, mental, and emotional capabilities. We aim to design a caregiving plan that enhances the quality of life and strengthens family bonds.
Why Our Caregivers Are Some of the Industry's Best
Every caregiver we select to support your family is qualified to do the job to your standards. Our home care services are focused on empowering and encouraging your loved one, while keeping their autonomy intact. We expect our caregivers to align with this belief and do everything possible to protect your loved one's comfort, safety, and well-being.
They Get Extensive Training
All Tanglewood caregivers receive training when hired and are assigned training annually in order to stay up to date with our company's and the industry's best practices. We strive to send caregivers into your home who are fully prepared to support your family.
They Provide Diagnosis-Specific Care
We don't believe in a one-size-fits-all approach to home care. In fact, this can be a detriment to the individual and efforts to mitigate chronic condition symptoms or the recovery process. We design diagnosis-specific caregiving plans to work in tandem or improve a client's current lifestyle.
They Build Genuine Relationships
Building lasting relationships is one of the foundations of our services. While this isn't a prerequisite, it's something we encourage. We want you to consider our caregivers reliable family members tasked with keeping an aging or ailing loved one safe and healthy.
They Provide Daily Encouragement and Empowerment
Not only do we want you to think of us as family, but we also want you to know we are your loved one's biggest fan. Our caregivers will also root them on, encouraging them to push beyond what they think they can physically accomplish and empowering them with consistent and unfailing support.
Call (713) 766-0908 to develop a home care plan and build a strong relationship with us. You can also request a consultation today.
Homewatch CareGivers of Houston Galleria
713-766-0908
Schedule a Consult Call

Providing the highest quality of care at an affordable cost. Our local caregivers are trained, background-checked, and insured. This is our promise to you.
About Our Caregivers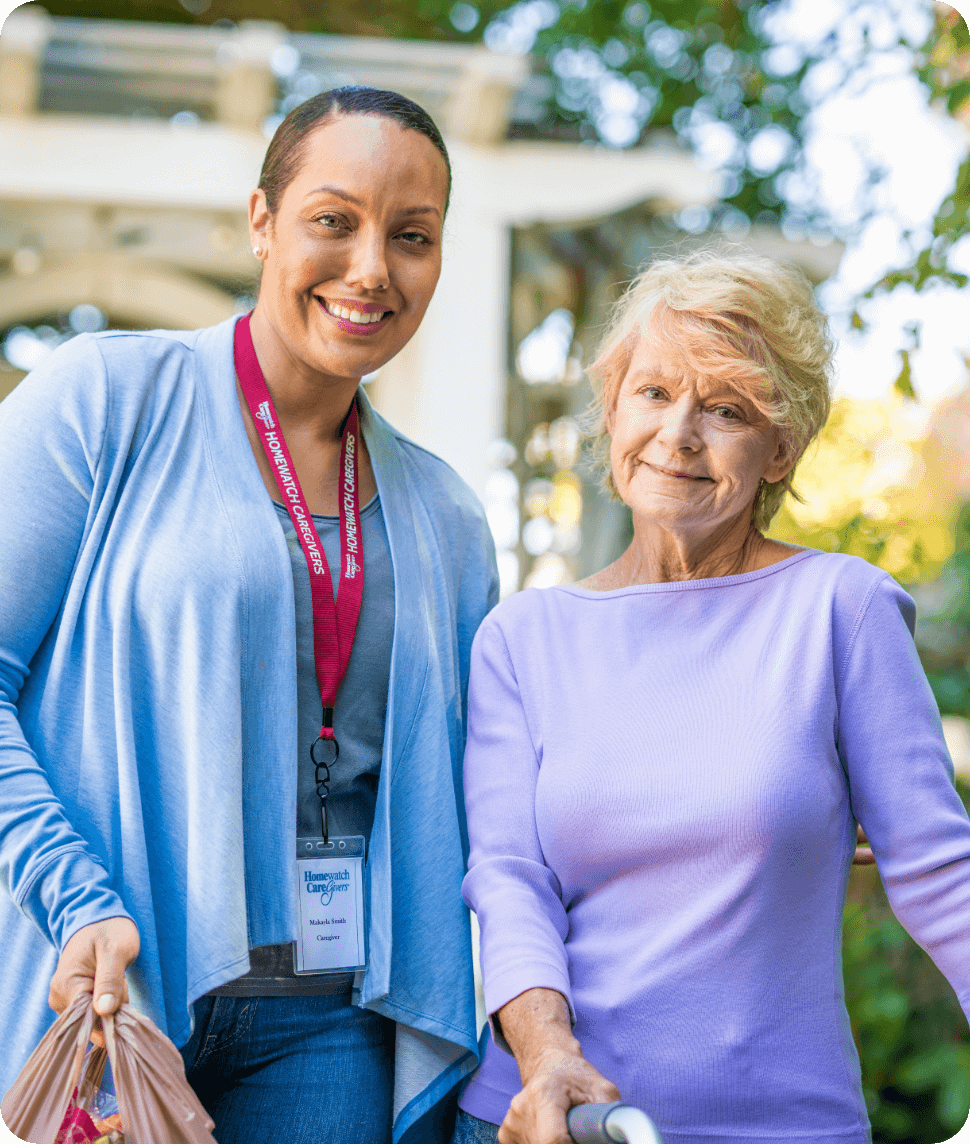 We conduct annual background checks on all local caregivers.

We provide at least 12 hours annually of employee training.

We perform in-person Quality Assurance visits at least every 90 days.

We conduct satisfaction surveys to monitor the level of care provided.

Ready to Speak with an Expert?
Homewatch CareGivers is Here to Help.