Personalized Connected Care
Tailored In-Home Care for Individuals with Dementia in Orange
Dementia is often treated as an incurable, terminal disease, which can cause the resulting care plans to be narrow and grim in focus. At Homewatch CareGivers®, we approach care differently. We devise a personalized care plan that centers on remaining abilities, fostering a fulfilling life. Our in-home dementia care aims to support overall well-being, adapting as the disease advances.
Understanding the Impact of Dementia
Nearly 10 million new cases are diagnosed annually, and at this point in time, approximately 50 million people around the world have had their lives profoundly altered by dementia. As a general term for a variety of symptoms resulting from various diseases, dementia represents significant cognitive changes that interfere with daily life. Over time, individuals may notice alterations in their responses to environmental stimuli, executive function, and physical capabilities.
If dementia affects you or a loved one, please reach out to us today at (657) 220-6128 for a free consultation. We're here to tailor an optimal care plan to your needs.
Different Types of Dementia
Diseases leading to dementia include Vascular, Huntington's, Parkinson's, Frontotemporal (FTD), Creutzfeldt-Jakob, and others, but Alzheimer's and Lewy body dementia (LBD) are two of the most prevalent causes.
Alzheimer's disease, the leading cause of dementia, affects over five million Americans. Characterized by a gradual decline in memory and executive function due to the degeneration of brain cells, physical deterioration typically only manifests in the disease's advanced stages, impacting basic functions and motor skills vital to physical health.
Lewy body dementia is another frequent cause of progressive dementia. Symptoms initially mirror Alzheimer's or Parkinson's, while some individuals may experience vivid visual hallucinations. Lewy body dementia can also lead to daytime drowsiness, temporary unresponsiveness, and movement issues, such as tremors.
Dementia Care in Orange County, CA
When searching for dementia care in Orange County, CA, it's important to consider several factors to ensure your loved one receives the best possible care. Look for providers with experienced staff trained in dementia care techniques, including behavior management and communication strategies. Don't forget to visit the facilities in person or schedule virtual tours to assess the environment, safety measures, and overall atmosphere.
Understand Why Dementia Care Matters
Specialized Expertise: Our dementia care providers have the knowledge, skills, and experience to understand the unique needs and challenges of individuals living with dementia. They are trained in techniques to manage behaviors, enhance communication, and create a supportive environment.
Safety and Security: Our dementia care services prioritize the safety and security of individuals with dementia. Caregivers are trained to identify potential hazards, implement preventive measures, and provide supervision to minimize the risk of accidents or wandering.
Personalized and Individualized Care: At

Homewatch CareGivers of Orange our team

focuses on providing personalized care tailored to the specific needs and preferences of each individual. Care plans are designed to promote independence, maintain dignity, and enhance the quality of life for those with dementia.
Emotional Support and Companionship: Our dementia care providers offer emotional support and companionship to individuals with dementia. They understand the challenges associated with the condition and provide reassurance, comfort, and social interaction to reduce feelings of isolation and promote emotional well-being.
Support for Family Caregivers: Our dementia care services not only benefit individuals with dementia but also provide support for family caregivers. They offer respite care, guidance, education, and resources to help caregivers navigate the complexities of dementia, reducing stress and burnout.
Looking for compassionate and specialized dementia care in Orange County, CA? Call us at (657) 220-6128 or contact us online to see how our professionals can help your loved one.
The Value of Dementia Home Care Services
If dementia has touched your life or that of a loved one, it's crucial to collaborate with a knowledgeable home care professional who is familiar with the underlying diseases. At Homewatch CareGivers of Orange, our approach to in-home dementia care is not a "one-size-fits-all" model, but a thoughtfully tailored approach that centers on the whole person, not just their diagnosis.
An integral part of our service is conducting a home audit to ensure our dementia care focuses on:
Ensuring safety within and around the home
Fostering independence through modified activity steps
Allowing the individual to participate actively in their care
Ensuring the appropriate level of engagement at suitable times
Arranging wardrobes and drawers to encourage independence
Monitoring reactions to environmental factors, such as temperature and noise
Identifying the need for tranquility and rest
Encouraging physical activity to boost circulation and muscular strength
We genuinely care about the complete well-being of the individual, not solely their condition. Reach out to us at (657) 220-6128 today to learn how our dementia home care services can benefit you or your loved one.
Providing the highest quality of care at an affordable cost. Our local caregivers are trained, background-checked, and insured. This is our promise to you.
About Our Caregivers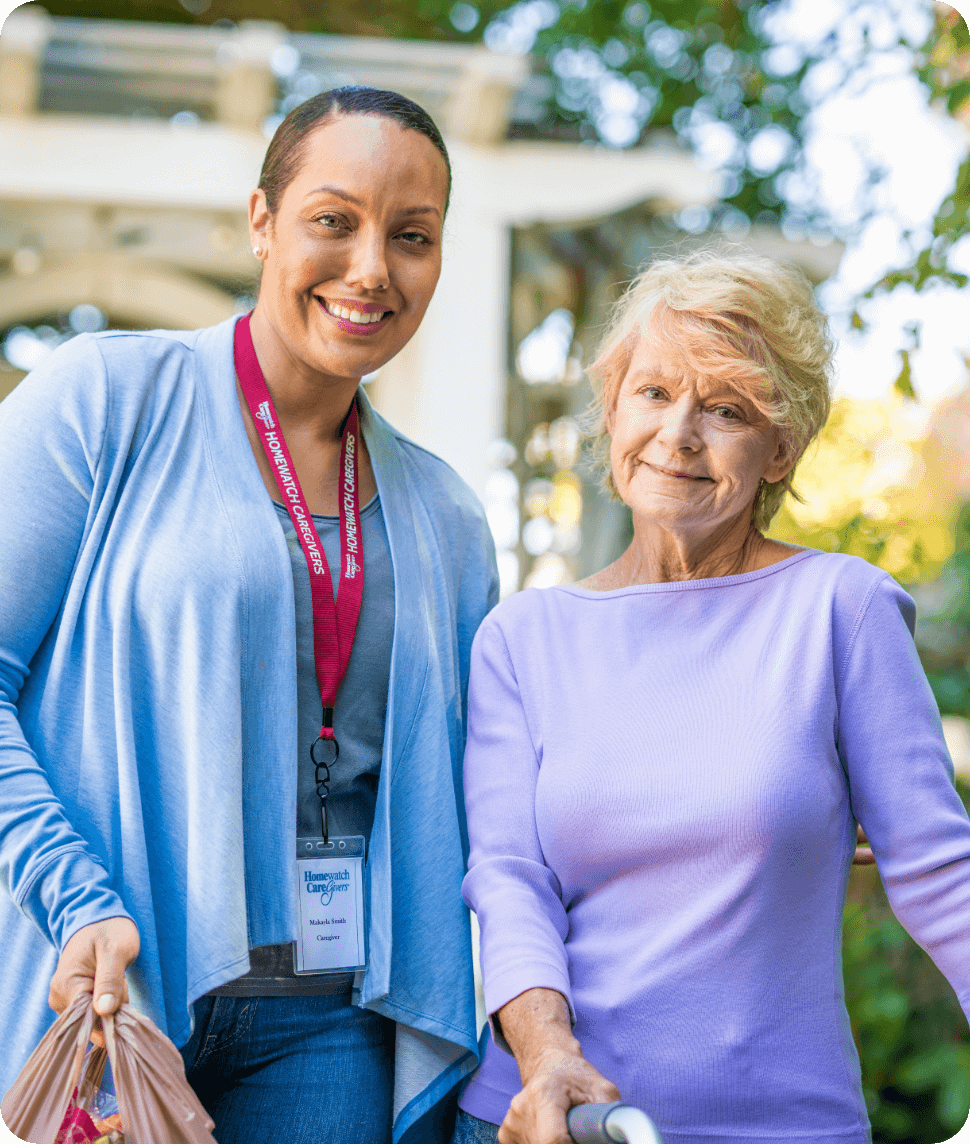 We conduct annual background checks on all local caregivers.

We provide at least 12 hours annually of employee training.

We perform in-person Quality Assurance visits at least every 90 days.

We conduct satisfaction surveys to monitor the level of care provided.

Ready to Speak with an Expert?
Homewatch CareGivers is Here to Help.