VA Aid & Attendance Benefits
Veterans Pensions Can Help Pay for Home Care for Your Loved One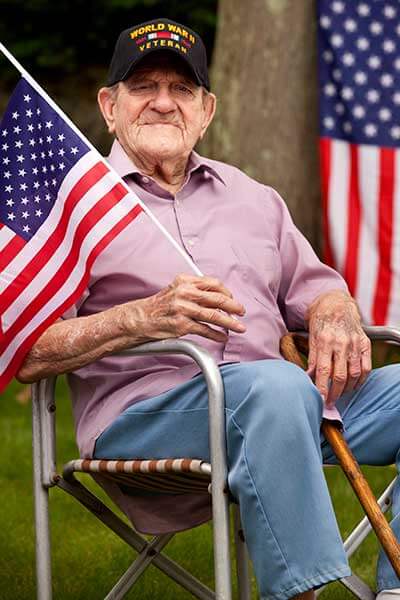 The VA Aid and Attendance benefit is the most well-known VA Pension, providing financial assistance to eligible wartime Veterans and/or their surviving spouses who require assistance of another person to complete aspects of daily living, from bathing and dressing to eating and medication management.
In addition to certain financial requirements, there are a few conditions a person must meet to qualify to receive the benefit:
Age
Period of military service
Discharge status
Disability status
We can direct you to resources that help to file the application and then we will work with you to develop a customized plan of care for your home care needs.
If you are a veteran, the spouse of a veteran, or know a veteran whose life would be enhanced from having an in-home caregiver, contact Homewatch CareGivers today for more information about our services and VA Aid & Attendance benefits.