How Much Does In-Home Care Cost?
When deciding the best type of care for you or a loved one, each option offers its own features and benefits. Costs for home care, nursing homes, assisted living communities, and adult day care services vary from state to state and city to city.
Know Your Senior Care Options
When considering the cost for in-home care, make sure you examine all your options:
Home care is personalized, one-to-one social, physical, and cognitive support care and assistance with Activities of Daily Living (ADLs). Experienced in-home caregivers are trained, background-checked, and supervised by the companies that employ them. Remember to factor in home upkeep costs, property taxes, and utilities when calculating the total cost of in-home care.
Nursing homes offer private rooms and semi-private rooms, each at different costs, for those who need long-term medical care. Expect to pay additional charges for various services, including meals.
Assisted living facilities feature private apartments but provide a community-like setting for meals and group activities. Assisted living is a good fit for those who need some help living independently.
Adult day services are drop-in centers typically open on weekdays during daytime hours. This may be a good fit for those who live with family members who can provide for their needs during nights and weekends but work during the week.
When investigating each care option, consider how well the level of independence matches the person's needs. Ask about the caregiver-to-client ratio. How personalized are services provided? Who is responsible for taxes, insurance, and worker's compensation? Find out if there are additional expenses, such as meals and utilities.
What Is the Cost of In-Home Care?
The nationwide average cost of in-home care services exceeds $4,500 per month. The actual cost varies based on factors including location, the breadth of services provided, and the number of hours required. Typically, hourly costs decrease as the number of hours increases, and fees go up when more specialized caregiver skill is needed or desired.
Concerned about in-home care costs? We have advice about paying for home care.
Learn More About Homewatch CareGivers Cost and Services
Homewatch CareGivers offers a complimentary consultation to each new prospective client. This allows us to get to know the person and become familiar with their situation. We take into consideration their physical and mental condition, existing caregivers such as family members, and personal needs to develop a custom care plan. With an agreed-upon care plan, we can then provide an accurate in-home care services cost.
With 160 locations and counting, Homewatch CareGivers offers compassionate home care services across the United States. We work with seniors aging in place, as well as those living with chronic conditions or recovering from a medical procedure. Some of our locations also offer specialized child care.
Ready to get started? Contact Homewatch CareGivers online or call (888) 404-5191 to schedule your complimentary consultation.
Providing the highest quality of care at an affordable cost. Our local caregivers are trained, background-checked, and insured. This is our promise to you.
About Our Caregivers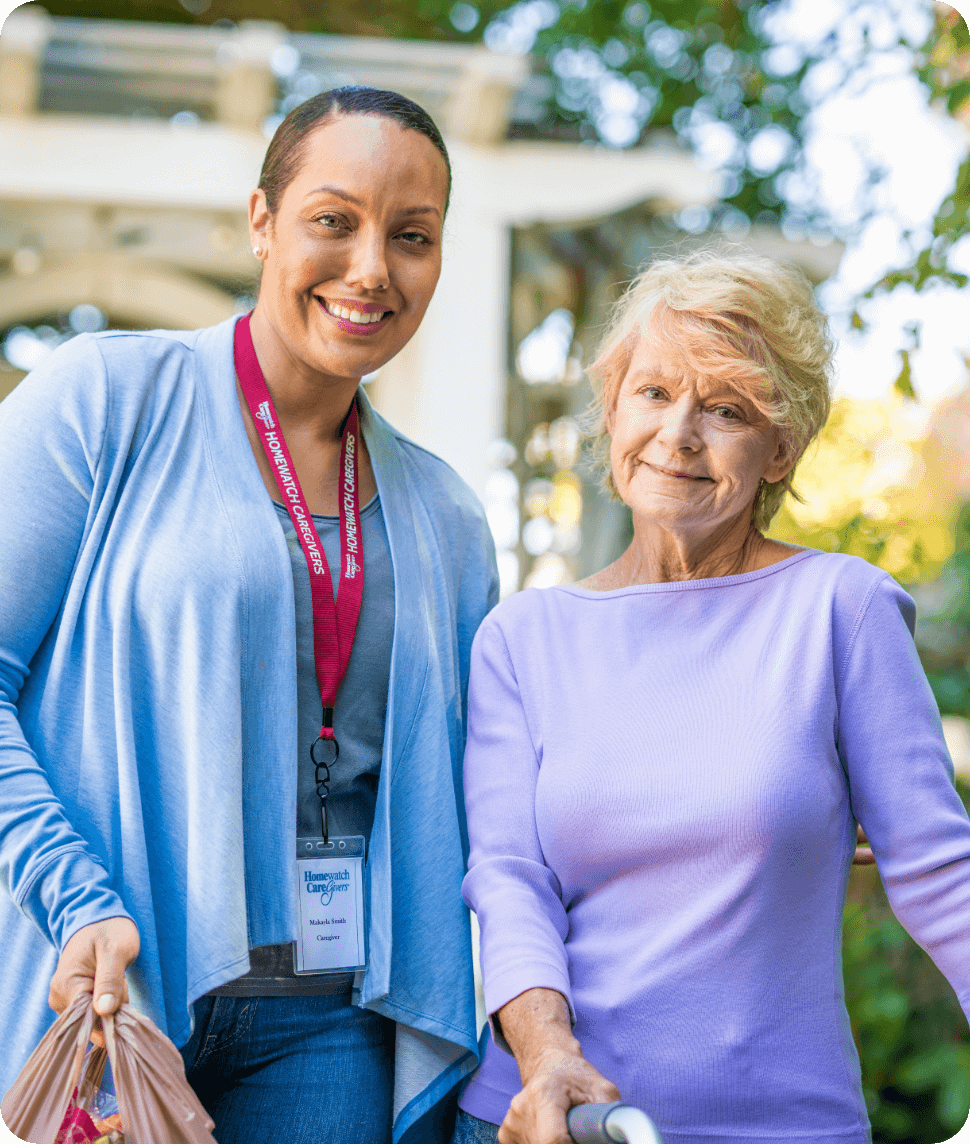 We conduct annual background checks on all local caregivers.

We provide at least 12 hours annually of employee training.

We perform in-person Quality Assurance visits at least every 90 days.

We conduct satisfaction surveys to monitor the level of care provided.

Ready to Speak with an Expert?
Homewatch CareGivers is Here to Help.