Paying for Home Care
How Do I Pay for Home Care Services?
When deciding on home care for yourself or someone you love, it's important to consider and plan for the associated costs. Typically, the cost of using a home care company such as Homewatch CareGivers depends on how many hours of assistance are needed and whether there is a need for any special services.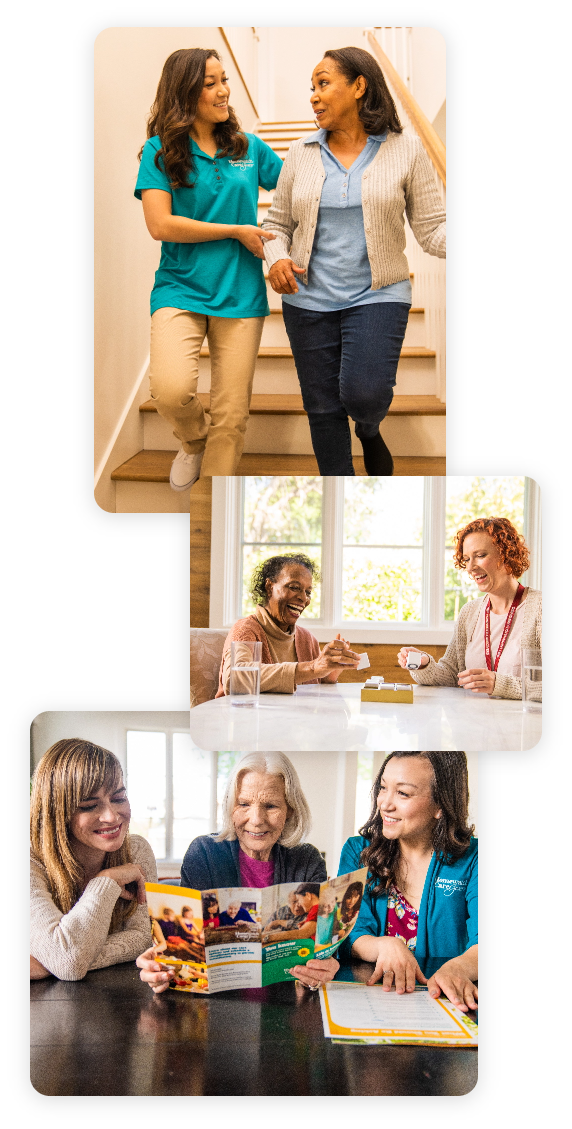 How to Pay Caregivers: What Are Your Options?
If you do not have enough private funds to cover the cost of in-home care, there may be other options to consider. Your local Homewatch CareGivers can provide more information about:
Auto Insurance

Individuals injured in an auto accident may have home care services covered to assist in recovery or with limitations due to permanent injury.

Back-Up Care

If care arrangements change or fall through unexpectedly, back-up care can provide you with additional support for dependent family members. Back-up care benefits are sometimes offered through your employer and can be used for dependent family members of all ages, including children and adults.

Behavioral Health

State-funded programs support individuals navigating challenges with self-care and safety due to behavioral health conditions.

Intellectual & Developmental Disabilities

These services support individuals with intellectual or developmental differences with self-care and safety through state-funded programs.

Private Long-Term Care Insurance

Most private long-term care insurance policies can be used for home care services.

Medicare

Medicare is the federal health insurance available to individuals aged 65 and older or for younger Americans with certain disabling health conditions. Home health aide services may be covered by Medicare in conjunction with physician-ordered in-home nursing, physical therapy, occupational therapy, or speech therapy services.

Medicare Advantage

As part of the supplemental benefits that can be offered to Medicare Advantage beneficiaries, limited in-home support services may be covered. Coverage is dependent on the offerings of the specific plan.

Private Pay

Private pay means an individual or their family will use existing savings and assets to cover the cost of home care services.

Reverse Mortgage

The value of a home's equity can be utilized for living expenses and support services, such as home care.

VA Aid & Attendance

This program provides monthly payments added to the amount of a monthly VA pension for qualified veterans and survivors. These funds can be used to pay for home care services.

VA Community Care

This program covers homemaker/home health aide services that help with activities of daily living such as bathing, using the bathroom, preparing meals, light housekeeping, and medication reminders. Respite care can also be covered for a short time when family caregivers need a break.

Life Insurance Policies

Some life insurance plans will permit converting payout dollars to cover home care services.

Workers Compensation

Provides services to employees injured in the course of employment that may include bathing, using the bathrooms, preparing meals, light housekeeping, and medication reminders.

Other Options

Various grants and special funding may be available via local programs and projects, such as from your local/regional Area Agency on Aging, Alzheimer's Association, etc.
Options can vary by state, county, insurance plan, and eligibility. Not every Homewatch CareGivers office can process every type of payment source. Contact your local Homewatch CareGivers for more information.
Frequently Asked Questions about Paying for In-Home Care
What's the average cost of a caregiver?
The cost of services is different for each client based on many factors. Learn more about the average cost of home care in specific areas by visiting this resource.
How much does the VA pay for in-home care?
Depending on eligibility, the Veterans Administration Aid & Attendance Pension benefit may provide up to $1,794 per month for a veteran's home care needs. Veterans' spouses and survivors may also qualify for home care benefits.
Will Medicare pay for in-home care?
At this time, Medicare Parts A and B only offer funding for medically necessary skilled nursing care for homebound individuals. Elective services such as companion care and personal care do not qualify.
Does Social Security pay for in-home care?
Neither Supplemental Security Income (SSI) nor Social Security Disability Insurance (SSDI) will pay for home care services directly. However, Social Security benefits can be used to pay a home care provider.
Providing the highest quality of care at an affordable cost. Our local caregivers are trained, background-checked, and insured. This is our promise to you.
About Our Caregivers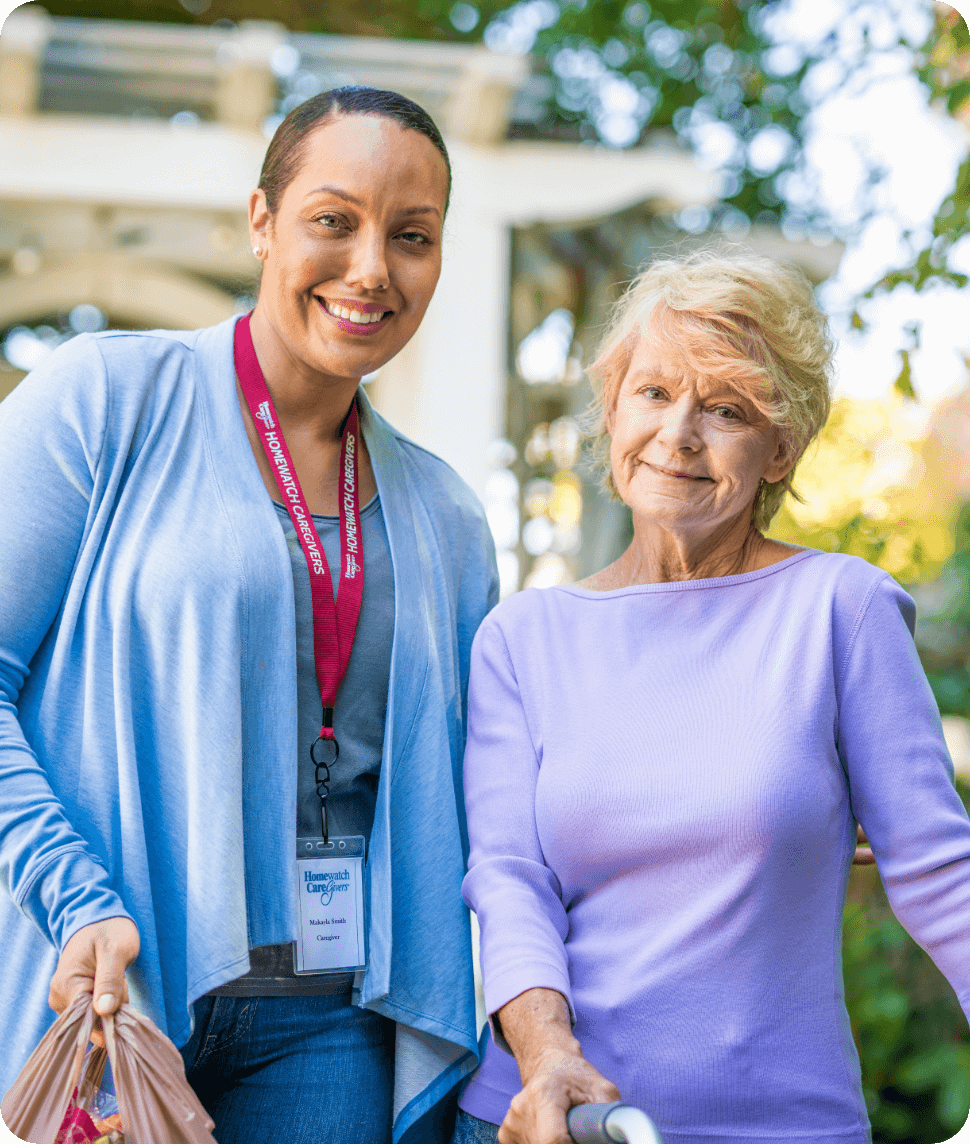 We conduct annual background checks on all local caregivers.

We provide at least 12 hours annually of employee training.

We perform in-person Quality Assurance visits at least every 90 days.

We conduct satisfaction surveys to monitor the level of care provided.

Ready to Speak with an Expert?
Homewatch CareGivers is Here to Help.