Types of Care We Offer
In-Home Care Services
Engaging & Empowering In-Home Care
Home care services help seniors maintain their independence in a safe, familiar place. Our trained in-home caregivers assist with day-to-tasks, build strong bonds, and make sure friends and family are aware of changing conditions – and the bright spots of each day.
Personal Caregiving Services for Anyone In Need
Homewatch CareGivers provides in-home care for seniors on a weekly, daily, or 24-hour basis, but our teams can also assist with individuals of any age, with any or condition. Get an extra set of hands around the house after surgery or welcoming a new family member. Our trained, background-checked, and insured caregivers are always ready to help.
We deliver in-home care for the whole person, not just their condition. Find the nearest individually owned and operated Homewatch CareGivers location and see how we tailor our services to your needs.
Caregiving Services Offered by Homewatch CareGivers
Trust the qualified team at Homewatch CareGivers and rest easy knowing that you or someone you care for receives enriching, engaging, and empowering in-home care. We adjust our plan of care to support your unique needs and work with your healthcare provider to coordinate effectively.
In-home care services can include:
Elder care a helping hand with transportation to the grocery store or appointments, light housekeeping tasks, medication reminders, and companionship. Elder care is the foundation of home caregiving for seniors and the elderly.
Dementia care from specially trained memory care experts who will work with you to develop a unique plan of care.
Care for chronic conditions such as diabetes, lung or heart disease, or strokes, and degenerative disorders like ALS, Parkinson's disease, arthritis, or multiple sclerosis. Compassionate caregivers will assist the individual with retaining as much independence as possible with daily tasks.
Hospital discharge care: for individuals after surgery, injury, or childbirth to ensure complete rehabilitation.
Care for all ages*, such as your little one or aging parent, from caregivers trained to help people of all ages, including children.
Respite care for temporary short-term care of your loved one while you tend to your own health and well-being.
We also offer senior transportation, companion care, personal care, and more. All our in-home caregiving services meet your scheduling needs - from once-a-week to 24-hour care.
Contact us or call (888) 404-5191 for a complimentary evaluation and discover the benefits of having an in-home caregiver.
*Availability of child care services varies by location.
Providing the highest quality of care at an affordable cost. Our local caregivers are trained, background-checked, and insured. This is our promise to you.
About Our Caregivers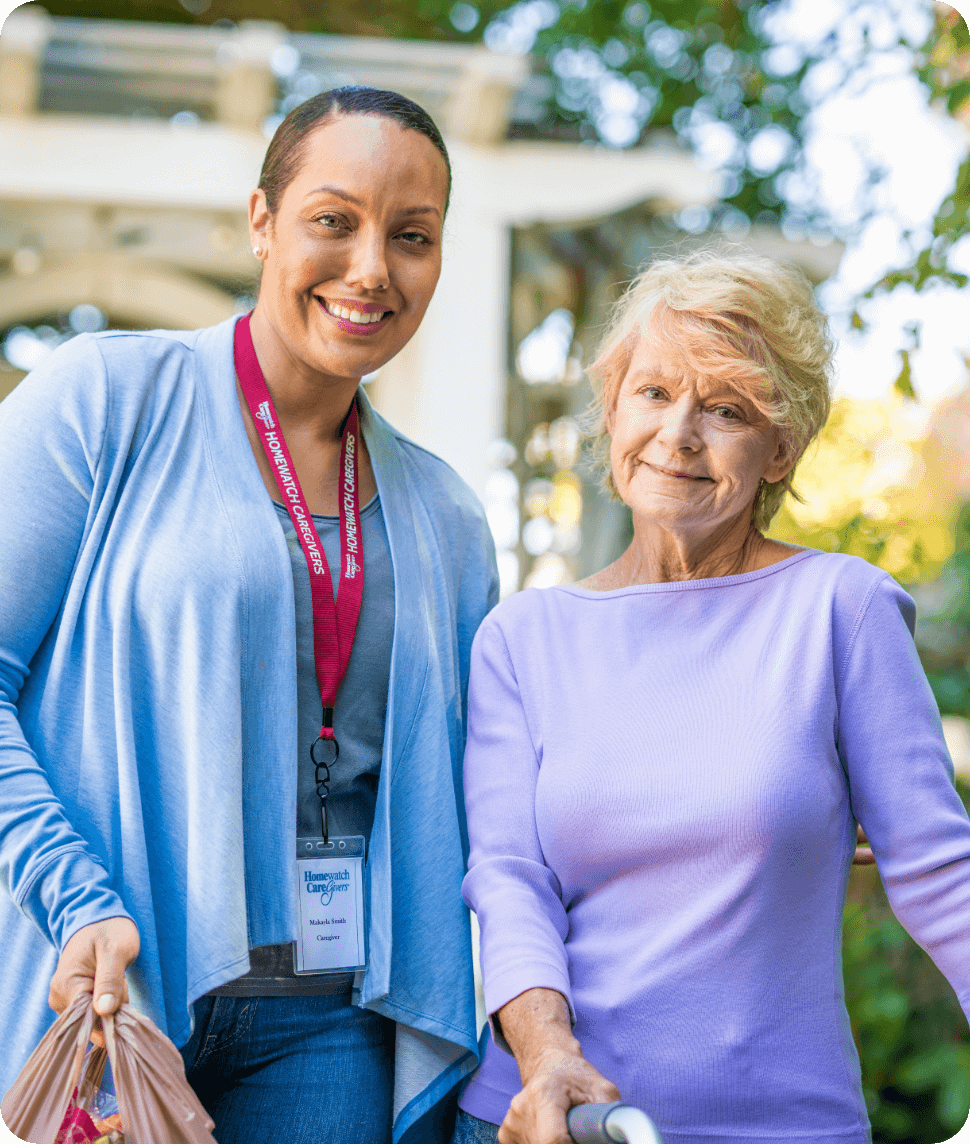 We conduct annual background checks on all local caregivers.

We provide at least 12 hours annually of employee training.

We perform in-person Quality Assurance visits at least every 90 days.

We conduct satisfaction surveys to monitor the level of care provided.

Ready to Speak with an Expert?
Homewatch CareGivers is Here to Help.
Part of the Authority Brands Family
Authority Brands is the leading provider of in-home services, building brands that support the success of franchisees as well as better the lives of the homeowners we serve and the people we employ.