Our Story
About Homewatch CareGivers
Powerful Home Care Franchise Opportunities
In 1980, Homewatch CareGivers® was founded by Paul Sauer on the principle of delivering high-quality and compassionate care to people who needed home care services. Homewatch CareGivers provided senior care services in the Denver Metro area through the late 1990s. Eventually, they began franchising upon realizing there was a greater need for quality home care services throughout the country. For nearly four decades, the Sauer family ran the company and continued to expand its national and international footprint.
Today, the original vision of being the premier provider of home care services continues under the ownership of parent company Authority Brands, LLC. Under President Todd Houghton, Homewatch CareGivers endeavors to strengthen its position within the continuum of care by preserving dignity, independence, and safety for clients.
VISION:
As an integral component of the health care continuum, our vision is to be the premier provider of home care services worldwide.
MISSION:
To provide superior quality home care services which preserve dignity, independence and safety for our clients; to create a compelling employment opportunity for our employees, and to be a trusted partner within the health care continuum.
Our Company History Timeline
1980: Paul Sauer founds Homewatch CareGivers to provide premier home care services
1996: First Homewatch CareGivers franchise is sold in Boulder, CO
2002: Company begins franchising nationally and Franchise Support Center is established
2005: Homewatch CareGivers develops training and care standards for dementia care
2006: Franchisee Leann Reynolds, daughter of Paul Sauer, becomes president to expand company; Franchise Advisory Council (FAC) is established
2008: Homewatch CareGivers University launches
2012: Homewatch CareGivers partners with Eden Alternative and adopts a person-directed approach to care
2016: Julie Smith is named President and begins new growth strategy
2017: Homewatch CareGivers is acquired by Authority Brands; Julie Smith is named CEO; Care+ launches an innovative management platform that supports our approach to care
2022: Todd Houghton is named President of Homewatch Caregivers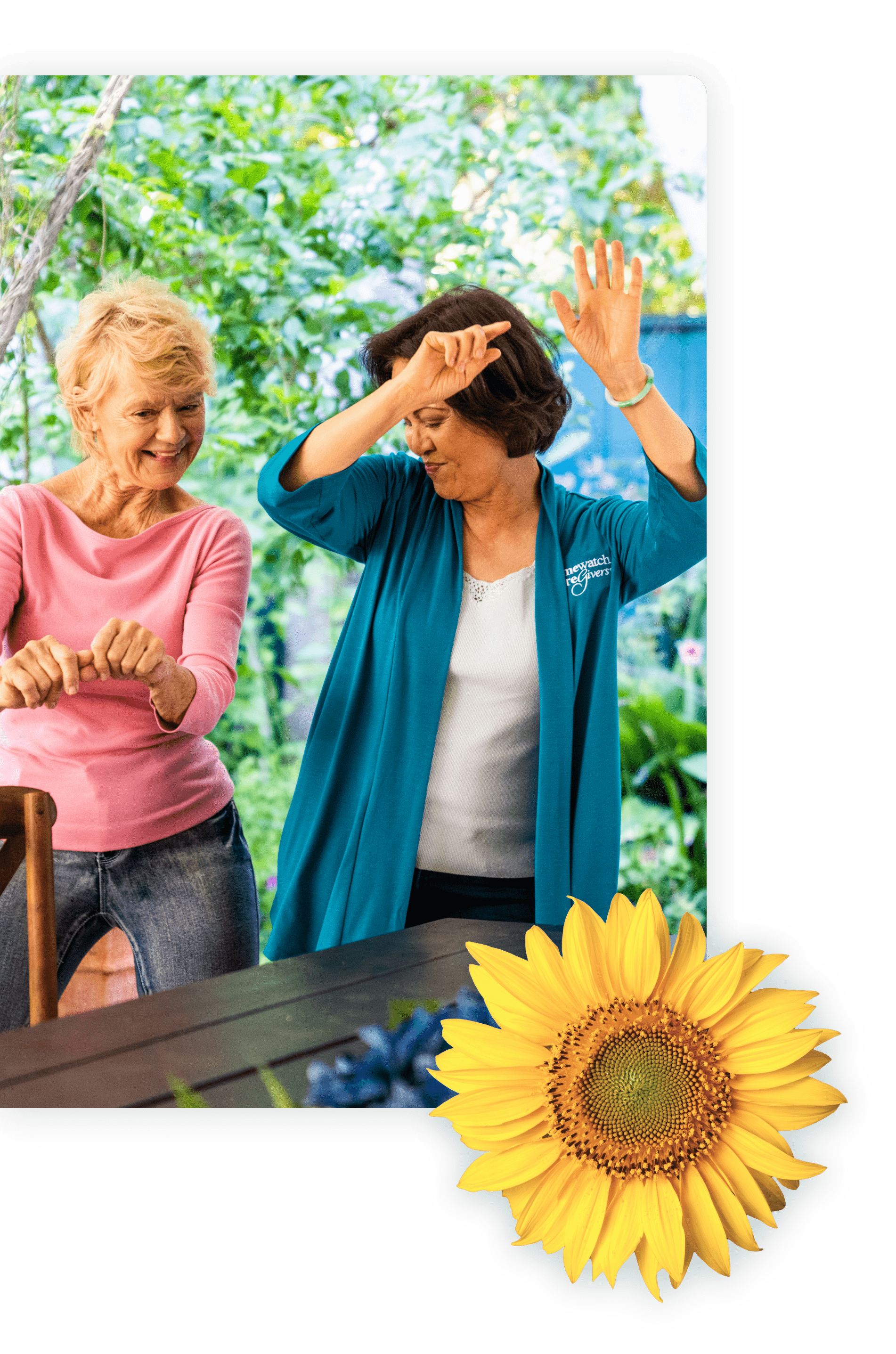 Let's Make Home Care
Better. Together.