Make a Difference & Find Success
Why Choose Our Home Care Franchise?
Learn About the Homewatch CareGivers Advantage
The home care industry is flourishing—and we've already perfected how to succeed in it. Homewatch CareGivers franchise owners deliver a variety of person-directed, professional at-home services including senior care, care for individuals with developmental disabilities, after-surgery care, and dementia care.
We aim for our franchise owners to provide best in class care for each and every client, to honor the work of caregivers, and to serve as a vital part of the continuum of care.
In order for this to happen, we provide our franchisees with the support they need to find success and make a difference in their communities. We call this the Homewatch CareGivers Advantage.
The Homewatch CareGivers Advantage
Our Approach to Care Is Uniquely Powerful. Based on a person-directed approach to caregiving, our emphasis is on helping an individual to the best of their current abilities so that they continue to feel empowered.
We Use Technology to Support the Business of Care. Our proprietary business-management software facilitates our care approach by capturing social history, matching caregivers, and even tracking outcomes.
We Offer Industry-Leading, Proprietary Business Intelligence Tools. Business Intelligence tools help franchise owners focus on business priorities, diagnose problems, and spot opportunities.
Our Signature Care to Stay Initiative Focuses on Best Practices for Caregiver Recruitment and Retention. We have worked directly with select Homewatch CareGivers offices to develop best practices and measure results to recruit and retain the best talent. Our proprietary training platform, Homewatch CareGivers University, ensures ongoing, professionally developed training for your caregivers and staff.
We Utilize a Smarter, More Effective Client Acquisition Model. Homewatch CareGivers offers unique tools to plan and position franchisees in the market in order to successfully grow and maintain clientele.
You'll See Strong Financial Results. We invest in the long-term viability and success of our franchisees, offering a competitive royalty structure and lower incidental fees while still providing best-in-class training, business tools, and technology.
Ready to experience the Homewatch CareGivers Advantage in action? Take the first step toward ownership by calling (888) 718-5318 or fill out the request form below for more information about our home care franchise opportunities.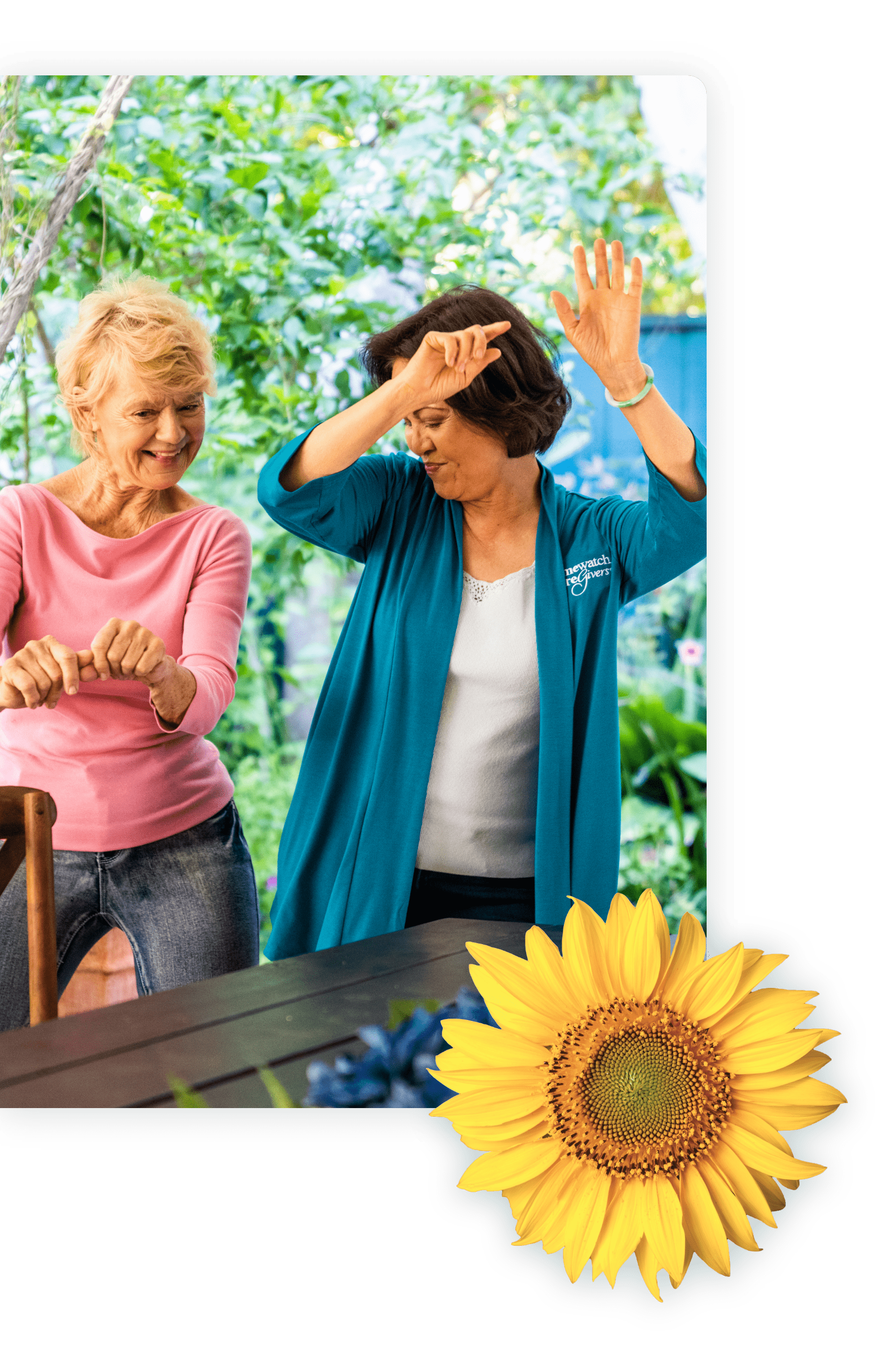 Let's Make Home Care
Better. Together.