Here to Help You Develop & Grow
Franchise Support & Training
Empowering Our Franchisees for Business Success
Those who choose to pursue a business in the home care industry know that a strong network of support is vital to success. That's why our Homewatch CareGivers® franchisees have access to training and support programs that have helped launch successful home care businesses and allowed them to develop, differentiate, and grow. We even offer a lifetime training guarantee to all franchisees and their staff.
Homewatch CareGivers Acts as Your Guide
Our four decades of experience in the home care industry has allowed us to develop a strong culture that honors clients, supports employees, and builds partnerships within the communities we serve. This culture carries through to the relationships we build with each and every franchise office.
Our pre-training program helps you get the most out of the in-person classroom training and will prepare you to open your home care business quickly after classroom training (as allowed by state licensing).
Our launch process includes a 52-week, step-by-step business implementation program designed for accelerated speed-to-market and guided by our team of subject matter experts, who offer more than 140 years of combined experience in healthcare and franchising. This online platform identifies over 300 critical path items for an efficient launch, and is prioritized by week, starting with pre-training through the first year of business.
People Development
Our Homewatch CareGivers support team also provides franchisees with the tools to recruit, train, and retain a solid team that performs. Empowering a team of caregivers, operations staff, and sales employees will lay the foundation for a successful home care franchise.
We have perfected the tools needed to effectively manage employees, including:
Comprehensive screening and hiring processes
Interactive online training
Detailed job descriptions
Interviewing best practices
Ramp-up and orientation tools
Employee coaching
Training platforms for ongoing education
Caregiver retention initiatives and best practices
Positioning your office for growth means the ability to reach more people in your community through care and employment. Together, we'll help you build a home care agency that is financially sound and run by a staff that is prepared to deliver on the Homewatch CareGivers mission of providing exceptional home care.
Exceptional Training Means Better Care for Clients, More Rewarding Experiences for Caregivers
Our care philosophy is based on finding interesting, innovative ways to empower clients and help them feel engaged, respected, and more open to accepting care. We start by making sure our caregivers are confident and empowered, too.
Our Homewatch CareGivers University is a professionally developed training platform designed to give caregivers the tools and resources they need to make the most of their time with clients and gain the most satisfaction from their jobs. It includes online, accredited courses to help meet the training requirements they need to stay current with caregiver certification and licensure. Courses include a test to ensure comprehension of material. Franchise owners can assign courses to caregivers and office staff, as well as allow access to client families who wish to learn more about a loved one's diagnosis.
Business Intelligence: Comprehensive Tools Drive Proactive Support and Growth
Over time, our team has diligently worked to identify the top key performance indicators (KPIs) that determine the success of a senior care franchise business. We then created proprietary Business Intelligence tools to proactively identify opportunities for individual franchisee growth. This enhanced data analysis combined with interactive processes allow Homewatch CareGivers to provide solutions to franchisees to help them launch, scale and grow their businesses.
These tools include:
Business Reviews: In-depth, executive sessions with franchise owners to review key metrics to identify strengths and opportunities for improvement. The outcome of the business reviews are actionable business plans and initiatives for growth.
Peer Groups: Data-driven conversations designed to facilitate open dialogue among franchisees regarding successes and challenges. Facilitated by franchisor executives using KPI data, peer groups meet consistently throughout the year to share best practices and key learnings. Participants ultimately create operational plans and serve as one another's strategic guides.
Interested in learning more about our home care franchise support? Fill out the franchise ownership information request form below to learn more or call us at (888) 718-5318 today!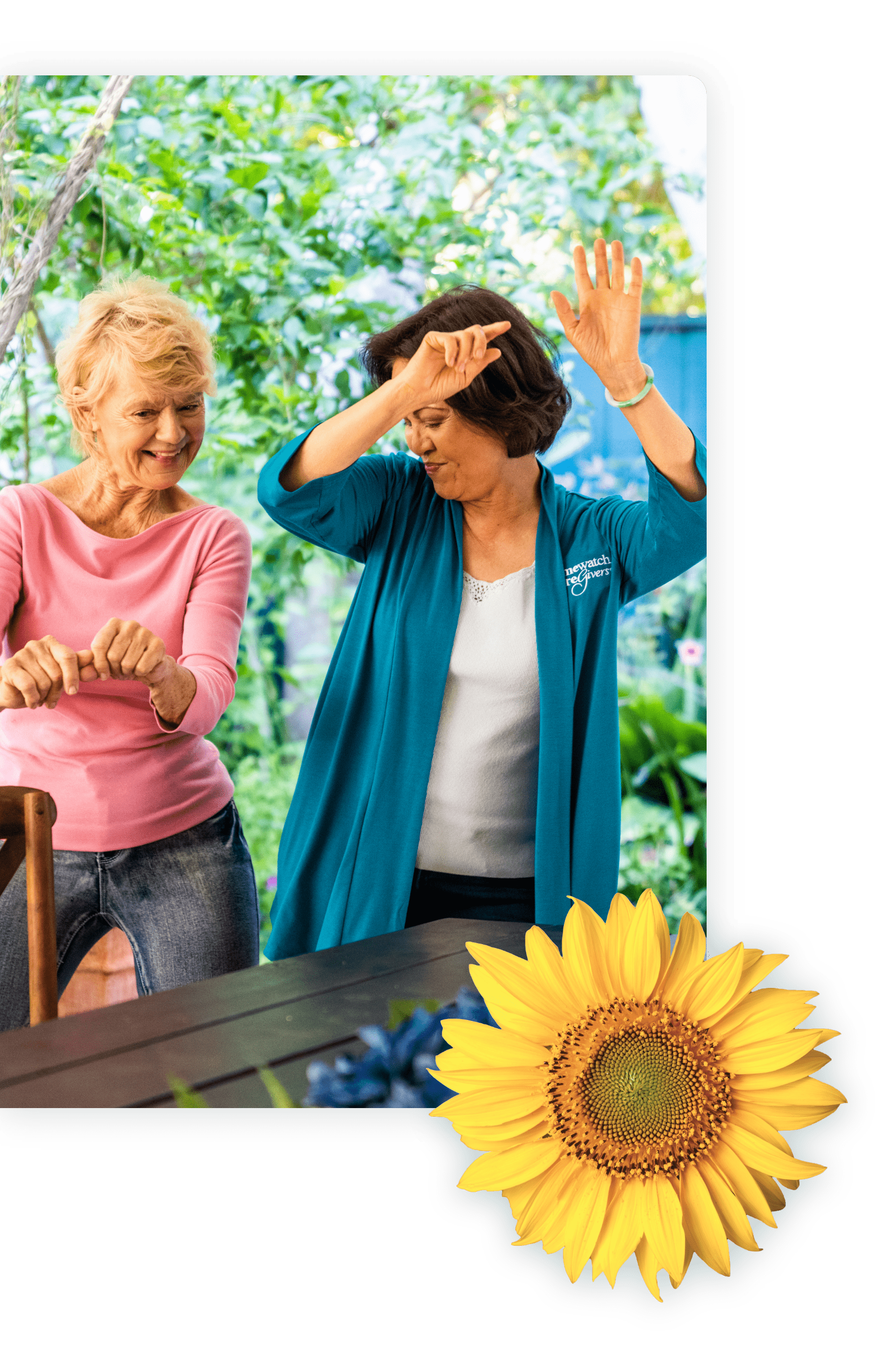 Let's Make Home Care
Better. Together.