Experts in Connected Care
Industry Expertise
The Leading Home Care Franchise
Trust and credibility are vital components in anyone's search for home care. As a pioneer in the industry, Homewatch CareGivers is dedicated to premier home care excellence, and we remain actively involved in advancements, best practices, and policies of the home care and senior care industries—and health care policy in general. We believe in demonstrating quality outcomes in care, operational excellence, and regulatory compliance in the communities served. In this way, we establish our expertise and integrity for those who seek our services. Learn more about our industry qualifications below.
Be a part of the leading home care franchise. Learn more about our ownership opportunities when you fill out our online contact form today!
Home Care Association of America
The mission of the Home Care Association of America, or HCAOA, is to enhance the strength and professionalism of home care providers through education and best practices. We are active supporters of the HCAOA, striving to give home care agencies a voice in federal and state legislation. Our leadership team participates in key industry events throughout the year, which demonstrates our active engagement in legislative policy affecting the home care industry. Additionally, Homewatch CareGivers proudly co-sponsored a HCAOA report titled The Value of Home Care.
Expertise in State Licensing
As the continuum of care continues its shift to focus more on the importance of in-home care, more states are requiring stricter regulations. In many states, a license is required to operate a home care agency. Our home care industry expertise and professional involvement in national regulatory organizations keep our entire franchise network in the know and poised with operational preparedness. In addition, our operational best practices for all franchisees are continually enhanced to ensure that we are meeting or beating even the most stringent of state regulations.
The tools our team at Homewatch CareGivers has created help our franchisees obtain their licenses and get their businesses started quickly. Our franchisees who apply for a license typically receive approval within 60-90 days of application receipt and sometimes sooner, depending on the state.
National Quality Forum Member
The National Quality Forum (NQF) is a non-profit, nonpartisan organization dedicated to improving healthcare quality. The NQF acts, under legislative authority, as an advisory committee for federal government and private sector entities.
Our membership in the NQF allows us to identify opportunities for the home care industry to educate and contribute to the national quality agenda. Homewatch CareGivers is the first home care company of its kind to become a member of NQF.
Operational Expertise
Nearly four decades of experience in the home care business and two decades developing our franchise network has allowed us to enhance our standard operating procedures, which lessen the risks associated with owning a service-oriented business. Our goal is to help our franchisees limit their liability exposure by providing them with proven operational procedures, tools, and expert advice.
We provide the following to our franchisees:
Operations manual in an online format to encourage adoption of best practices
Standard Operating Procedures that establish the guidelines needed to pass state licensing
Standards built on the strictest state criteria, federal requirements, and Homewatch CareGivers best practices
Employee policy manual that provides a baseline for HR practices in the business
Engagement with fully vetted business partners to help franchisees mitigate risk through liability insurance, background checks, and employment and labor laws
Funding for federal-level lobbying efforts on behalf of the private-duty care industry
Legal reviews of our internal systems to ensure proper processes
Interested in becoming part of our industry-leading home care franchise? Take the first step and call us at (888) 718-5318 or fill out our online form below more details!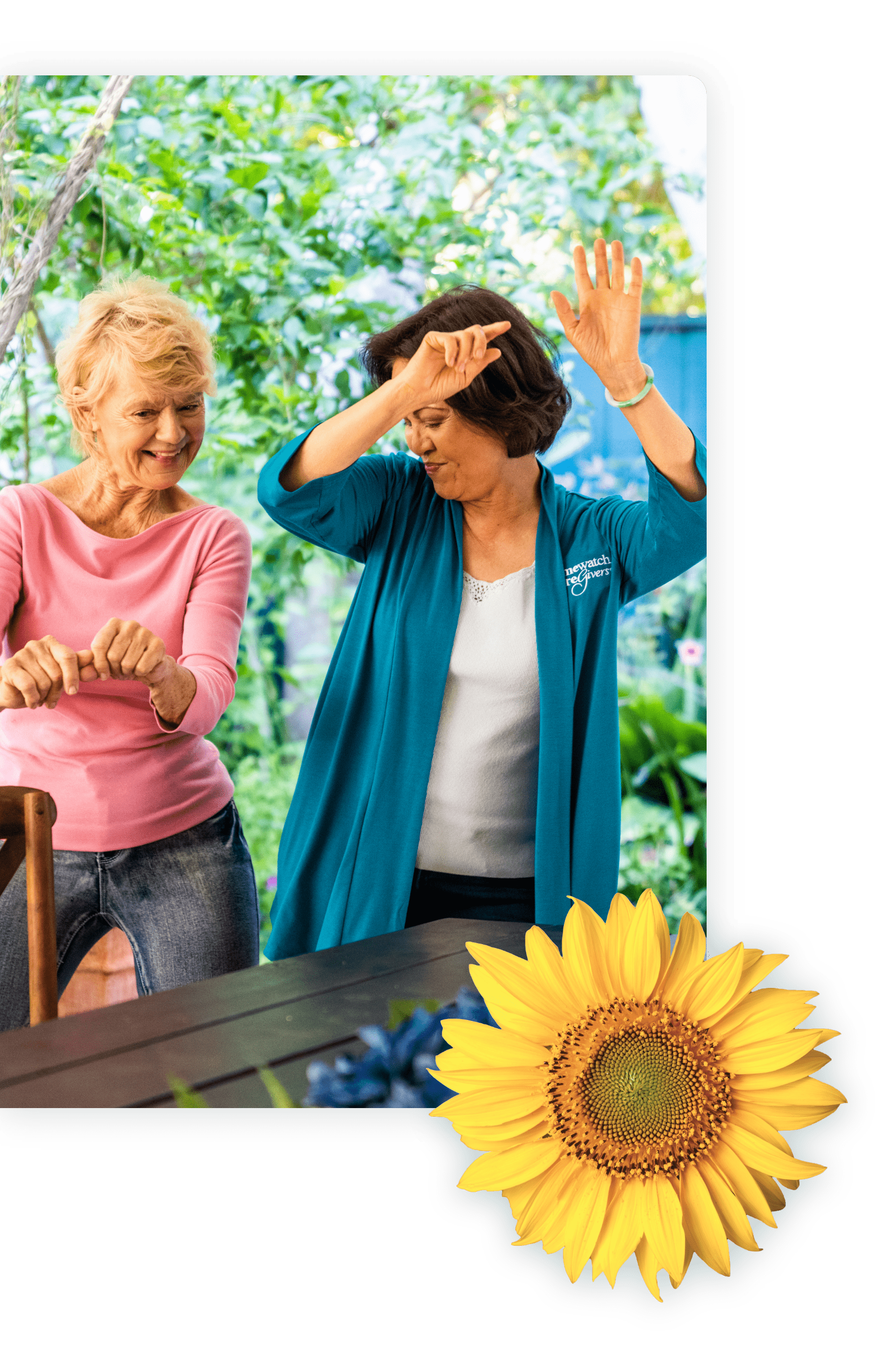 Let's Make Home Care
Better. Together.