Part of a Team, Part of a Family
Peer-to-Peer Networking
Learn from Other Home Care Business Owners Across the Nation
Having your own business is a lot of work—even when using a model with decades of proven success such as ours. Luckily, Homewatch CareGivers provides a solution for these situations as well! Our experienced, talented, and driven owners support each other from coast to coast.
If you reach a challenge—whether it's finding the right team members or attracting more customers—our peer-to-peer network means someone who has overcome the same challenge is likely ready to share their insight! While owning a Homewatch CareGivers franchise has many perks, one the greatest is the bond and working relationship that our owners share.
With our network of home care business owners, you'll have insider knowledge to help you overcome hurdles and keep up with competitors!
How Our Franchise Owners Support Each Other
Like the care our locations offer, our networking is focused on making sure home care franchise owners are completely taken care of. Homewatch CareGivers franchisees come to know each other as business associates and often end up forming lasting friendships because of the close-knit nature of our networking system.
Speaking with other Homewatch CareGivers franchise owners can help navigate common problems like:
Estimating the cost of business
Finding the right team members
Making sure employees are avoiding burnout
Overcoming management struggles
Adapting to the always-changing healthcare industry
Importantly, we make networking as simple as possible by building it into our business model! Instead of hoping our owners connect, we facilitate networking with our peer-to-peer programing.
Peer-to-peer programing with our owners involves:
Ambassadors
Navigators
Peer groups
This way, owners can be certain that someone with experience and proven success is ready to help them through the growing pains associated with starting any type of new business!
If you're interested in joining a network of business owners who've utilized a proven model to create a successful, compassionate, and trusted team of home care professionals, contact us today. We're ready to answer your questions at (888) 718-5318.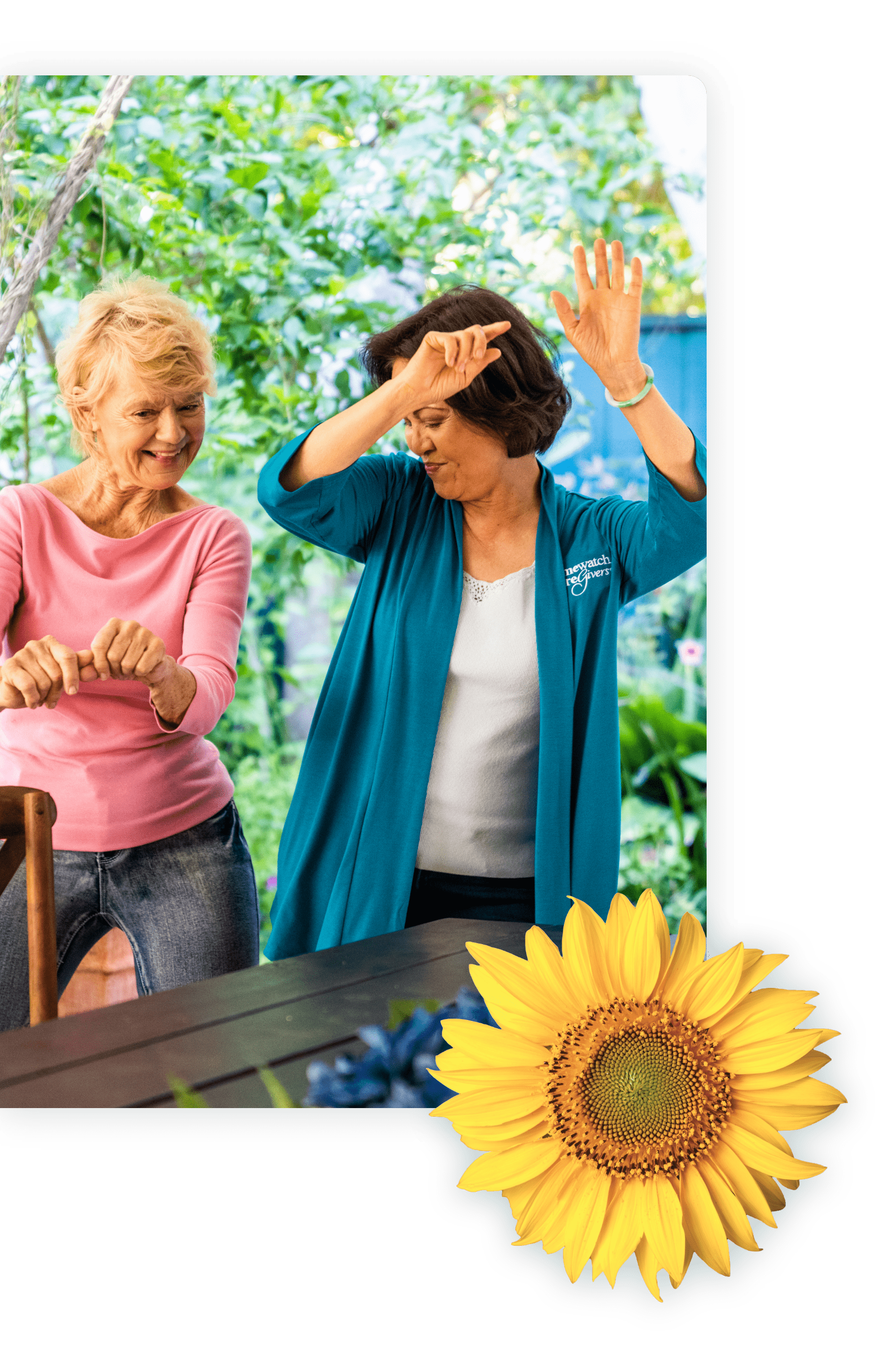 Let's Make Home Care
Better. Together.