Investing in Home Care
Veteran & Diversity Discounts
Opening the Door to Home Care Franchise Opportunities
At Homewatch CareGivers, we know that our franchise owners are the people who've made our name trusted from coast to coast. That's why we're committed to making sure opening a home health care business is accessible for everyone. We're proud to offer discounts for veterans and members of minority groups.
To find out more about opening your Homewatch CareGivers location, contact us at (888) 718-5318 or fill out our online form.
Starting a Homewatch CareGivers Location As a Veteran
In-home health care has proven to be a business opportunity that aligns well with qualities many military leaders already possess. Our mission at Homewatch CareGivers is to provide superior quality home care services that preserve dignity, independence, and safety for our clients—qualities that veterans often exhibit. Because of this natural pairing, we are consistently ranked as a Top Franchise for Veterans by Franchise Business Review and Entrepreneur.com.
Qualities often shared by veterans and successful franchisees include:
Commitment to the safety and well-being of others
Discipline
Focus on service
Passion for and dedication to protecting independence
Respect for and understanding of rules and regulations
Follow-through based on a shared mission
We proudly offer attractive benefits to veterans who wish to explore our home care franchise opportunity. Homewatch CareGivers strives to give back to those who have served our country.
Incentives for veterans looking to open their first home care franchise include:
Get 30% off our initial franchise fee through our VetFran initiative
Gain access to additional loan and financing options through our third-party partners
Build a business serving some of the more than 18 million American veterans by providing quality home care services
Make a difference in your community by providing respite care to families of veterans
Create local jobs by hiring employees dedicated to service and care
Our Diversity Discount
We also proudly participate in IFA's DiversityFran Program. Through this program, members of minority communities can receive special financial incentives to help them open their first home care business. To qualify for the program, a new Homewatch CareGivers location must be at least 51% owned by a woman or minority. If approved, we'll reduce the franchise fee by $5,000 for qualifying applicants.
Are you considering starting a franchise business in a growing industry where your leadership skills and passion for service will be critical to success? Contact us at (888) 718-5318 or fill out our online contact form below to receive access to our online portal and start exploring franchise ownership!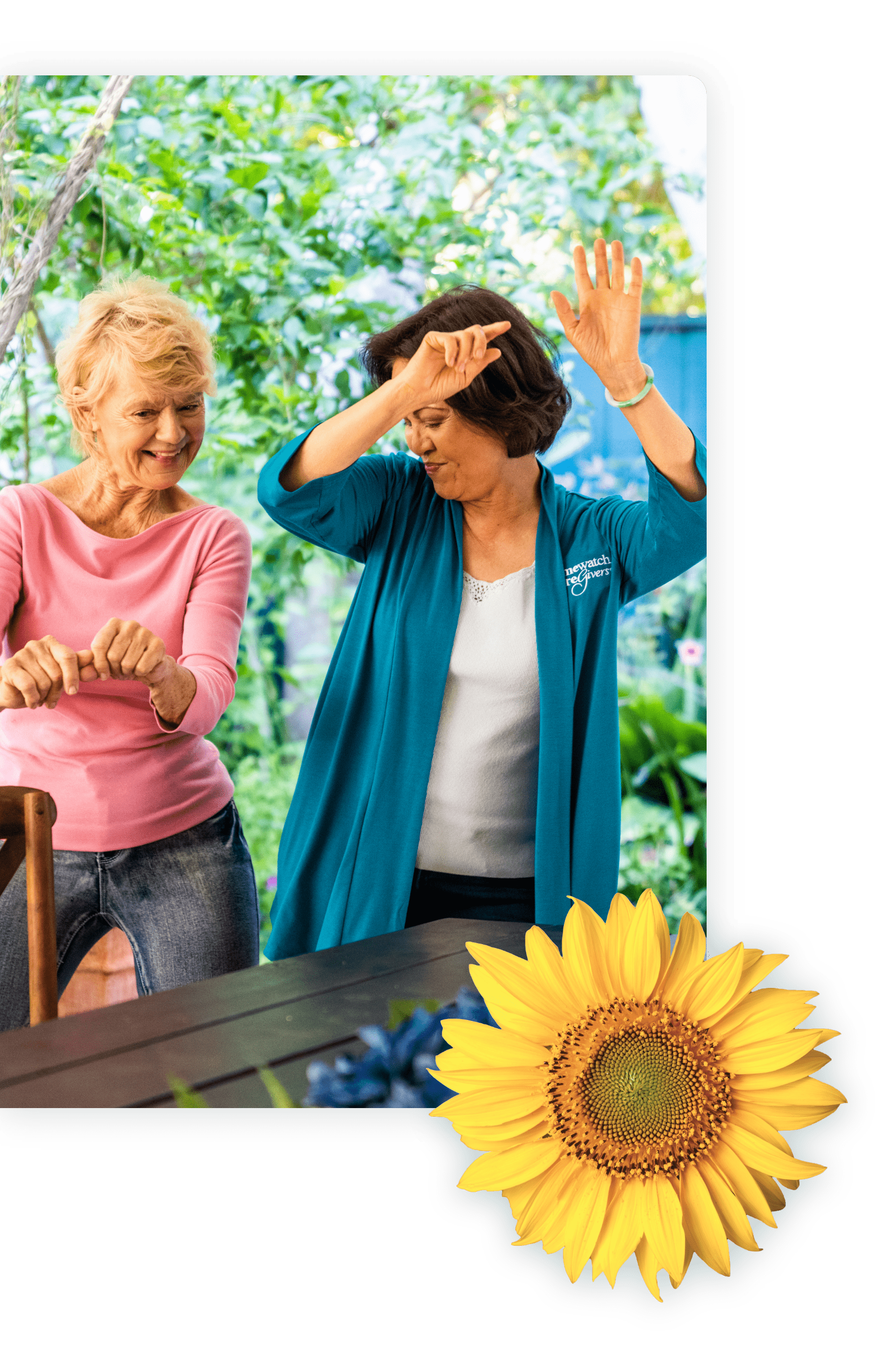 Let's Make Home Care
Better. Together.