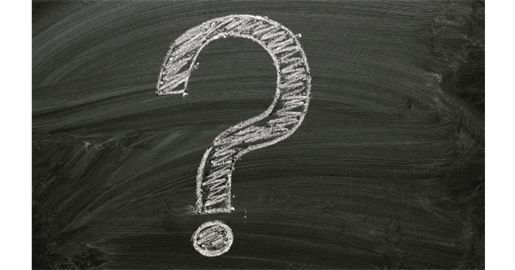 I have been helping people invest into different types of franchise opportunities for over 12 years, and have been working in the home care industry since 2011. By the time I meet with someone who is interested in owning a home care franchise, they have usually done a ton of research on their own. Yet, I still hear many of the same questions from these inquirers, regardless of their professional experience and personal background.
For anyone out there considering opening a home care business or franchise, I'd like to share my answers for three of the most commonly asked questions:
Do I need to have healthcare and/or home care/senior care experience to open a home care franchise?
No -- medical and healthcare experience is not necessary to open a home care franchise. Like any other business concept, it helps if you have a passion for the type of company you are buying into. As a home care franchisor, we look for individuals with high, long-term personal and financial goals who are equally interested in improving the lives of others. Many of our franchisees have had a personal experience with a loved one needing care in the home, which led them to explore the senior care opportunity in the first place. We find that people with leadership and management positions in all backgrounds – marketing, sales operations, IT, or finance – can be well suited for this industry. The important part of the sentence above is leadership and management skills. This is a people business and your success often hinges on your ability to positively lead others and hold your staff accountable. Other traits of the ideal home care franchise owner are self-motivation, a strong work ethic & desire to succeed, and a willingness to take advice from others and follow a proven franchise system.
How will I find/hire/staff the right people for the jobs I provide?
Finding quality caregivers is critical to the success of any home care business and having a best-in-class screening process helps manage the task. Qualified candidates should be selected through a comprehensive, initial screening process that includes a skills and experience checklist, pre-training and testing online, DMV checks, validating of licensure or certifications (if required by your state), and a pre-screening interview by phone. The remaining vetted candidates should go through another round of selection including an in-person interview, a national background check, drug screening and reference checks. Meeting or exceeding state standards for caregiver selection is essential to ensuring that you are a premier provider of home care services in your market.
Why go with a franchise rather than starting a senior care business independently?
A related or similar question might be "what do my franchise fee and ongoing royalties pay for?" It's important to know what your initial fees and ongoing royalties are paying for when you start a franchise business. Initial fees generally give you the right to operate your business under a certain brand name, as well as the support and training required to launch your business. You're paying for a franchisor's expertise in starting and running a business while royalty fees fund the continued support required to maintain and grow your business effectively. A solid franchisor will include marketing and media exposure at the national level, ongoing training and support for you and your staff, and established best practices to follow rather than having to do it all on your own. Be sure to check Item 11 of a Franchise Disclosure Document for details on the assistance that a Franchisor provides for pre-opening as well as ongoing support.

In my years of experience, I have found that not just any franchise is the right fit for a person. It's important to do your research—whether you want to be in the business of selling sandwiches, cleaning homes, or providing in home care.