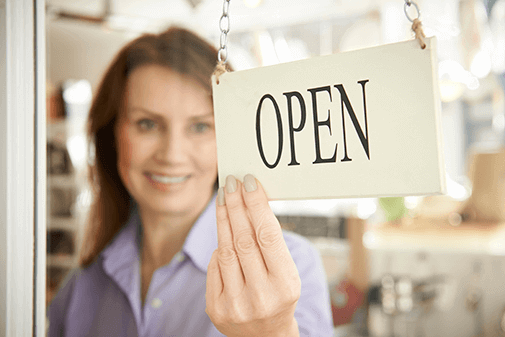 Buying a franchise business is an exciting time as each person envisions a future of being their own boss, unlimited income potential, employing others and transitioning from one life to a new one. While it's great to be filled with enthusiasm at this juncture, it can be helpful to know what you can expect.
Based on decades of helping new franchisees get the best start they can in a new business, I've put together a short list of suggestions to help with fulfilling your dreams in your new business:
Trust me, you don't know it all. Yes, you bring your own unique experience to this new business and that's wonderful. But this is a time for learning about the business you are about to be in and the franchisor will be your best resource for what to focus on as you go about building a client base in your market. This isn't the time for you to let them know how smart you are and how you think they should do things better, based on your advice. Here's an analogy maybe everyone can relate to: when your Mom told you to eat your vegetables you probably had your own intelligence on the matter, but you had to eat them (and look how you've grown! Maybe she was right.). Once you've been in business a while and things are going gangbusters, you might be able to push the veggies to the side of the plate again, but for now, soak up the knowledge.
 
Have you ever seen a scuba diver put on a wetsuit? It looks pretty awkward and like it's not going to fit them. During your first few months in business, you might have some moments that feel weird because you are stepping out of your comfort zone from being an employee to an owner. This is good! If you hang back, doing only what feels most familiar and comfortable to you, then you can't grow your skillset, your client base or your business like you hoped. Just like the scuba diver gets the wetsuit stretched across all of his or her limbs in order to have their underwater experience, you too will stretch and feel a bit different as you about learning the ropes and meeting your new goals.
 
Not only will you be listening and learning from the franchisor, but you will need to trust what they are teaching. All too often a new franchisee approaches all of the new data they are receiving with a skeptical mind, reviewing and questioning and reconsidering. And reconsidering again. There's a name for this approach: analysis paralysis. Yes, as teacher always says, "Asking questions shows you are listening," but this can also be a way to avoid actually doing anything. Procrastinating on leaving the comfort zone isn't going to get you and your business any closer to profitability.
 
Chances are that whether you buy a sandwich franchise or a senior care franchise, you'll be really capable at doing one or two aspects of the day-to-day business. Maybe your background is in marketing or sales or operations or management. One thing is certain though and that is that you are not an expert in all of those areas. No doubt it can be tempting to do it all yourself whether to save money or to learn all aspects of this exciting new business. The better decision is to accept that you can't do it all and learn how to delegate tasks. It's simply not realistic to be your own accountant and salesperson.
I'd like to end this how I started it: I don't know it all either. What tips do you have for new franchisees? Feel free to share in the comments.