Personalized Connected Care
Dementia Care Services in Arvada, CO
Compassionate In-Home Dementia Care in Arvada, CO
Homewatch CareGivers of Arvada is your trusted partner in providing high-quality in-home dementia care in Arvada, CO. We understand the challenges faced by individuals and families dealing with dementia, and our dedicated team is here to offer compassionate support and personalized care for your loved ones.
Let us understand your unique needs and create a personalized care plan for your loved one. Dial (720) 605-7108 or reach out online to get started!
What is Dementia?
Dementia is a term used to describe a group of symptoms that affect memory, thinking, and social abilities severely enough to interfere with daily functioning. It is not a specific disease but rather a general term for a decline in cognitive ability.
Our Approach to Dementia Care
At Homewatch CareGivers of Arvada, we believe in providing personalized care plans that are tailored to the unique needs and preferences of each individual with dementia. Our team of trained caregivers is experienced in delivering comprehensive care and support, ensuring the highest level of comfort and safety for our clients.
We understand that dementia care requires a holistic approach, addressing not only physical needs but also emotional, social, and mental well-being. Our caregivers are trained to provide assistance with activities of daily living, medication reminders, companionship, and engaging cognitive activities to promote mental stimulation.
Comprehensive Range of Services
At Homewatch CareGivers of Arvada, we offer a comprehensive range of in-home dementia care services to meet the diverse needs of our clients, including:
Personal care assistance: Help with bathing, grooming, dressing, and toileting.
Medication management: Assistance with medication reminders and ensuring medications are taken as prescribed.
Meal planning and preparation: Nutritious meal planning and preparation based on dietary requirements and preferences.
Light housekeeping: Assistance with light housekeeping tasks to maintain a clean and safe environment.
Cognitive stimulation: Engaging activities and exercises designed to stimulate cognition and memory.
Emotional support: Compassionate companionship and emotional support to alleviate feelings of loneliness and anxiety.
Transportation: Assisting with transportation to medical appointments, social outings, and other engagements.
Respite care: Providing temporary relief to family caregivers, allowing them to take a break and recharge.
Benefits of Choosing Homewatch CareGivers of Arvada for Dementia Care
Specialized Care: Our caregivers receive specialized training in dementia care, ensuring they have the knowledge and skills to provide the highest quality of care.
Personalized Care Plans: We work closely with clients and their families to create customized care plans that meet their unique needs and preferences.
Compassionate and Supportive Caregivers: Our caregivers are not only skilled professionals but also compassionate individuals who are dedicated to providing emotional support and companionship.
Flexible Scheduling: We offer flexible scheduling options to accommodate the changing needs of our clients, whether it's a few hours a day or around-the-clock care.
Continuous Monitoring and Communication: We believe in maintaining open lines of communication with our clients and their families to ensure their needs are always met and any concerns are addressed promptly.
Experienced Dementia Caregivers
Our team of caregivers consists of highly trained professionals who specialize in dementia care. They possess the necessary expertise and experience to provide personalized assistance, engage clients in meaningful activities, and create a supportive and nurturing environment.
Our caregivers are not only skilled in managing the practical aspects of care, but they also understand the emotional challenges faced by individuals with dementia and their families. They offer companionship, emotional support, and a sense of security to both clients and their loved ones.
Enhance your loved one's quality of life with our specialized dementia care services! Call (720) 605-7108 or contact us online for help today!
Homewatch CareGivers of Arvada
720-605-7108
Schedule a Consult Call

Providing the highest quality of care at an affordable cost. Our local caregivers are trained, background-checked, and insured. This is our promise to you.
About Our Caregivers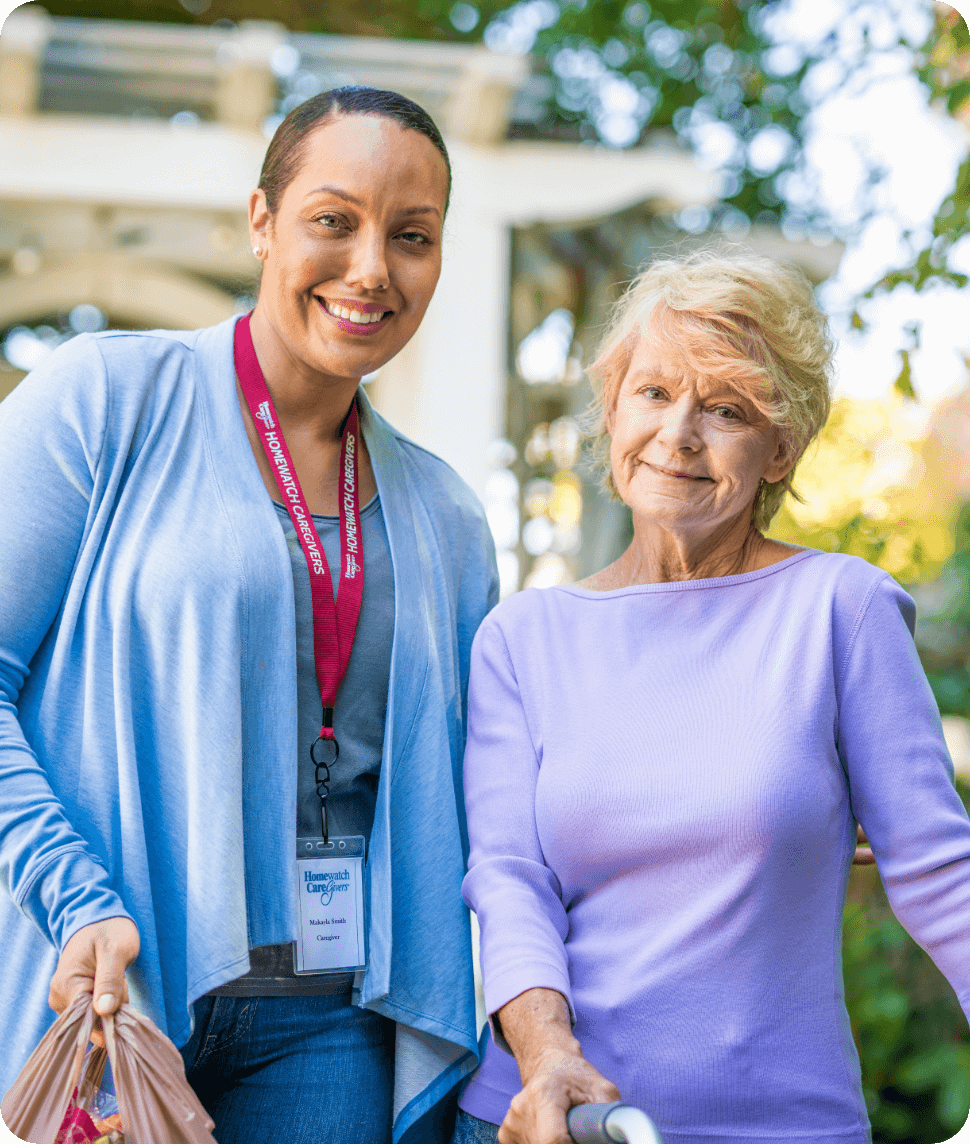 We conduct annual background checks on all local caregivers.

We provide at least 12 hours annually of employee training.

We perform in-person Quality Assurance visits at least every 90 days.

We conduct satisfaction surveys to monitor the level of care provided.

Ready to Speak with an Expert?
Homewatch CareGivers is Here to Help.