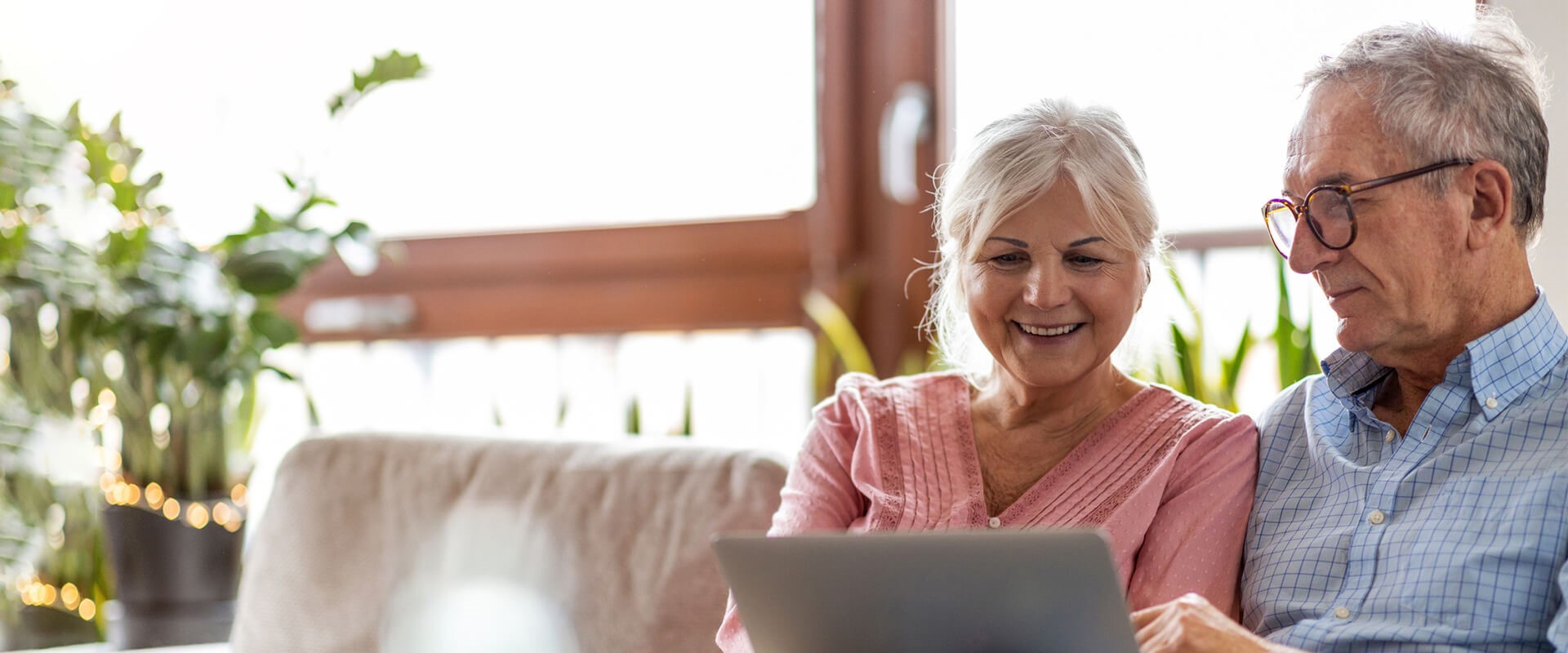 Personalized Connected Care
Story of Homewatch CareGivers of Arvada
Our inspiration to work in the home health care industry started with personal experiences within our own families~ Our Story begins with a family who grew closer while dealing with adversity.
My parents, Joseph & Dolores were married in 1962, and began their family in 1963. My Mother was a telephone operator at the telephone company (Mountain Bell) and my Father, an insurance representative for Traveler's Insurance. They had recently moved here from the South, where my Father, after playing football for college, Army and later Canadian Football League, was moving for his first business career opportunity. My Mother moved to Colorado with him after he got a job transfer and they were married. The first of four children were born in 1963, later, another one in 1965 & then a set of twins in 1969. The Yeary's were juggling work hours, children and finances~ as many families did then and do today. With no family in town, Dolores decided to begin working the night shift as an 'operator' and Joe worked his daily job in order to have the children safe with a parent throughout the day. Even though it was a hardship for them, it was best for the family.
Every year, the family of six, piled in a car to drive to Arkansas & Virginia to visit family. Joseph & Dolores got the two week vacation from their jobs and we were off to travel the highways in our Nova II Station wagon (with no seat belts and no air conditioning) . We usually brought a dog, a cat and one time, a frog on our travels. We went to visit both extended families (Grandparents, Aunts, Uncles, brothers, cousins and friends)-It was so memorable even though it was incredibly long drives. We stopped at motels along the way with swimming pools and went sightseeing and history seeking to learn about the country, and, of course, we played games in the car on the way to pass the time.
We visited our elderly Aunts, Uncles and Grandparents. The adults believed in nurturing the close ties to our families while watching the little cousins build lasting relationships for the future. Once children were able to see where they came from, it became an education on the family history and a reason the tradition continued. Today, I believe it was worthwhile because our family grew closer with the time together and the fun memories that were built.
Fast Forward many years, Aunt Lee, my father's sister, began showing signs of dementia and Alzheimer's. She lived alone and in a very distant city. We worried about her driving and having assistance as there was no one nearby to assist her. My father felt sad and guilty that she was alone and worried about her so much. We attempted to get her to make a move to Colorado with our help but she was scared and in denial about her illness. Eventually, we helped to find an Assisted Living Facility where she received the care she needed. It was extremely sad to be away from her and upon visiting, witness the destructive aspects of Alzheimer's. She lived for several years and through many of the stages of Alzheimer's. I realized, through our efforts to communicate with her and 'bring her back', how much patience it takes to care for a patient who may be going through these stages.
Only a few years later, I took my Mother to the doctor for a check-up. The doctor asked for her to get some tests done. As the results came in, it revealed that my Mother had spots on her lungs-this meant lung cancer. She had always been healthy, no smoking or drinking, but, these undeniable spots were on the x-ray. I really didn't know what to expect, but in the short time it took to get some test results, it became clear that we were dealing with a metastatic cancer-one that had spread. I was in a panic with the immediate needs that were all priorities, doctor appointments, oncology appointments, and research of the disease to help the family make the right decisions for care. Then there is the legal and financial aspects which needed to be handled – and the everyday tasks which she is unable to attend to…suddenly, there is an overwhelming sense of despair. A realization that there is so much to take care of ~ yet, at the same time, realizing that the time is limited with my loved one and how precious every hour is. How do I begin to cover all the bases while trying to spend the last bit of quality time with her?
My Father, now a widower, is an ex-football player who has been through three hip- replacements. He is now 82 years old and is having difficulty walking with a cane. He is still as ornery as ever in allowing for much assistance, but is gracious and accepting and interacting with the Caregiver, once someone arrives to help him. He continually enlightens the lives of those around him with his wit and leadership, while enjoying the companionship and conversation of others. I believe, without this daily assistance and conversation, he would not be as happy and highly functioning as he is today.
Through all of these life-events, (child care, Alzheimer's care, hospice care assistance, daily caregiving) I had no idea that there were home care providers who could assist me in this important way~ I sometimes imagine how different our life experience would have been with the assistance from a caregiver.
Homewatch CareGivers of Arvada is a family-owned business - we understand why you need us, and will do everything we can to care for your loved ones.
Choosing a home health agency is no easy task, and every aspect of that agency should be considered, from their staff to types of care they provide. Homewatch CareGivers prides itself on our ability to understand your home health care needs and seek to provide the best home care available. With a multitude of home care agencies available, picking the perfect one should be a collaborative process with an expert caregiver agency that understands all aspects of home care. With Homewatch CareGivers of Arvada, you can rest assured we have your in home and elder care needs in mind with every one of our consultations.
Homewatch CareGivers of Arvada
720-605-7108
Schedule a Consult Call

Providing the highest quality of care at an affordable cost. Our local caregivers are trained, background-checked, and insured. This is our promise to you.
About Our Caregivers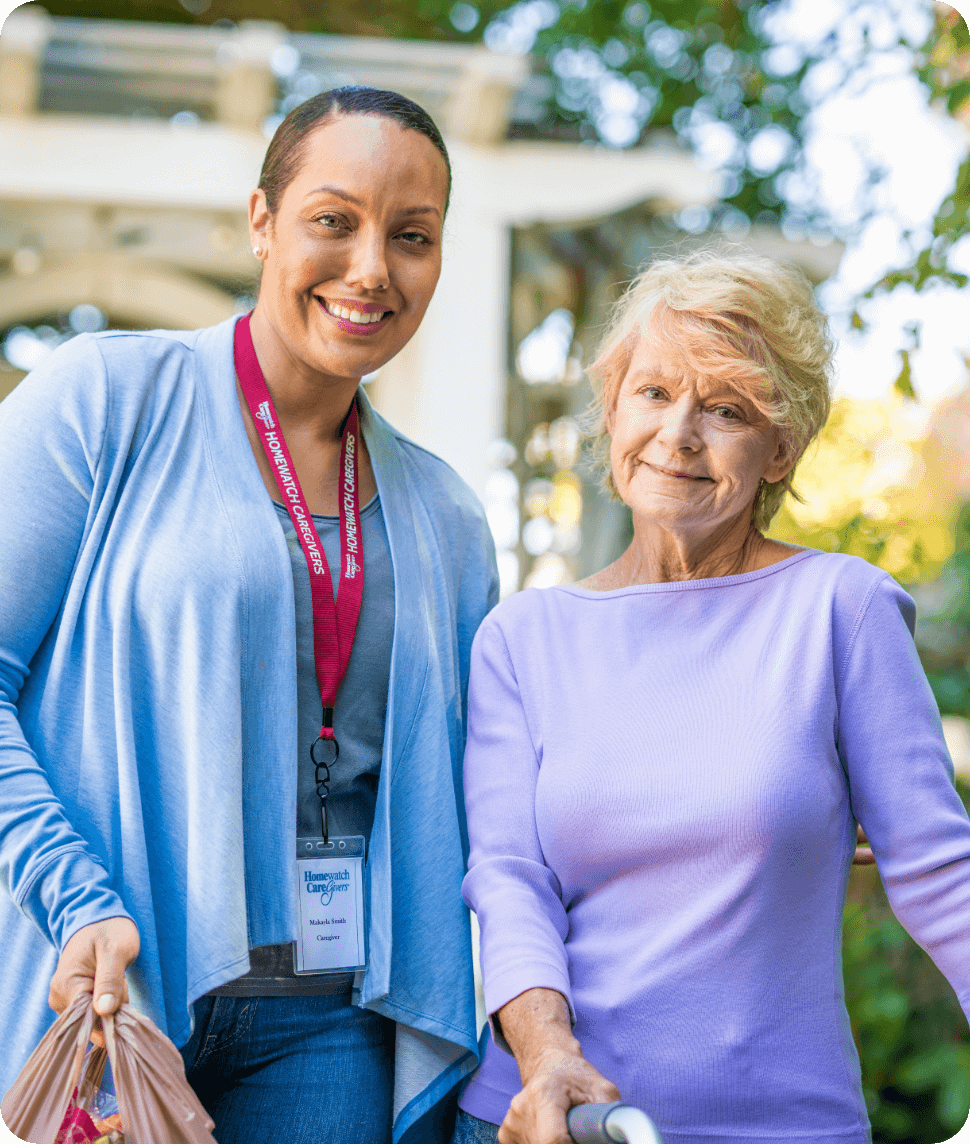 We conduct annual background checks on all local caregivers.

We provide at least 12 hours annually of employee training.

We perform in-person Quality Assurance visits at least every 90 days.

We conduct satisfaction surveys to monitor the level of care provided.

Ready to Speak with an Expert?
Homewatch CareGivers is Here to Help.