Learn more about starting a senior care franchise.
Quick! Don't overthink your choices too much. Maybe you've been contemplating if you should start your own business. After all, your salary is limited and owning a business has the potential to not only improve your financial picture but to give you more flexibility to enjoy your life.
The truth is, there is no right or wrong answer here, but our flowchart might help you get on the path that is right for you.
Once you determine if business ownership is where you are headed, really research your passion. For Example, in the senior care industry many people are drawn to helping others. When they combine that innate desire with the facts (some estimates show that close to 70% of Americans will be unable to care for themselves by age 65 in coming years, but 9 out of 10 want to continue living in their homes), it becomes obvious that investing in a senior care franchise could have a ripple effect of benefiting their clients, employees and themselves.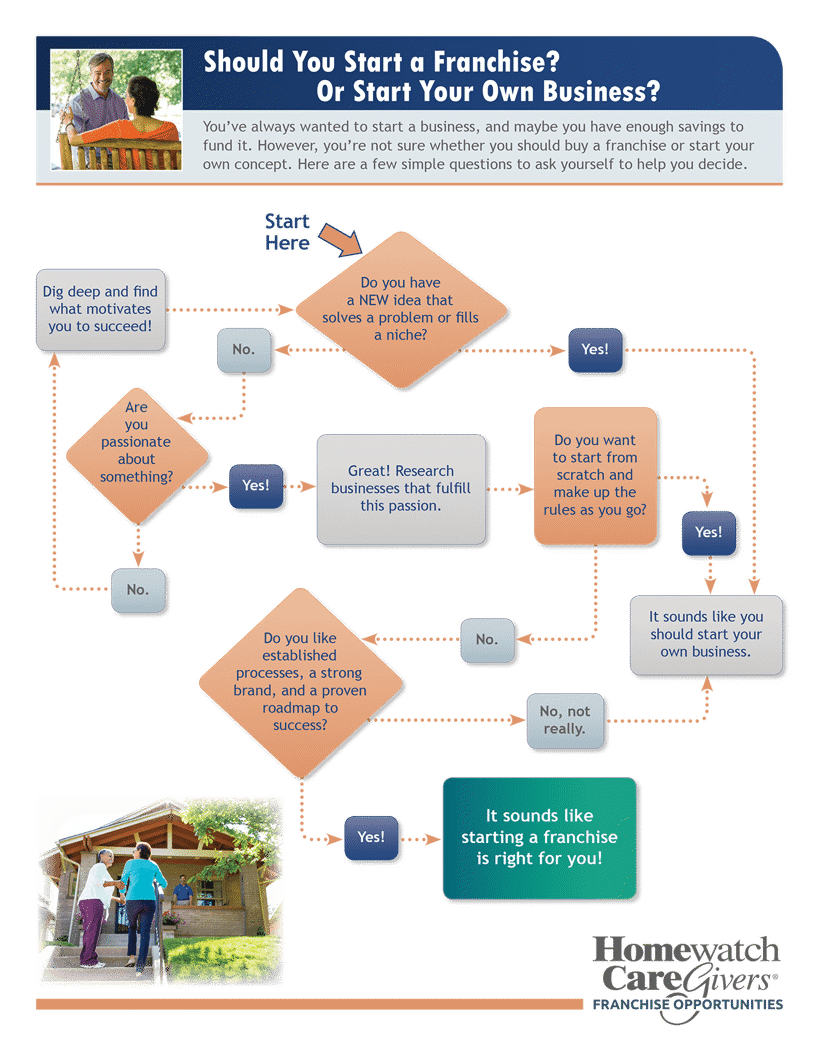 Learn more about starting a senior care franchise.