Employee Spotlight is a new Homewatch CareGivers of Crystal Lakeblog seriesmeant to surface stories of the amazing individuals behind our local caregiving service. From office workers and owners to the actual caregivers in the field, you'll get to hear stories from our team so you can get to know the people who makes us who we are.
Brigid has worked as a caregiver for Homewatch CareGivers (HWCG) of Crystal Lake since 2017 and has about 20 years total experience as a caregiver, working privately and with agencies. Brigid was first attracted to homecare work because of her desire to serve the community. Before becoming a caregiver, she worked with various emergency services and said those experiences have given her a unique perspective to be able to manage the balance between risk and independence in her caregiving.
One example of Brigid's experiences in emergency services adding value to her work as a caregiver was when she was working with a client and noticed that her dryer seemed like it wasn't hooked up properly. It was still working and so the client kept using it, but the hook-ups in the back were not properly installed so lint was accumulating behind the machine. The client (at Brigid's recommendation) hired a technician who confirmed Brigid's suspensions and was able to fix the ventilation system, mitigating a major fire risk. This is something that may have gone unnoticed by many caregivers, but because of Brigid's emergency service experiences she was able to identify and resolve.
In addition to her vigilance with safety, one thing Brigid carries with her to every client is the understanding that she is in a privileged position to be able to be part of their lives. She explained that sometimes clients or their families are tired or overwhelmed, and she gets to step in and offer much needed relief to help meet the needs of her clients. Brigid's heart to serve is always at the center of her work, and is what makes her a great caregiver.
When Brigid is not at work, she loves taking walks along the Fox River and taking pictures of the beautiful things she finds. After taking these pictures she enjoys putting inspirational quotes and scripture passages over them and posting them online to encourage her friends and family. Brigid also enjoys reading, cooking and spending as much time as she can with her four adult children.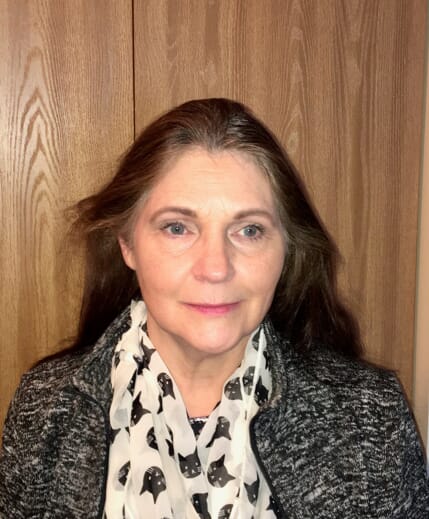 Are you interested in learning more about Homewatch CareGivers of Crystal Lake and how we can develop care partnerships? Contact Us to learn more!