Post-Operative Home Care
After Surgery Care Services
Recover in the Comfort of Your Own Home with Post-Operative Care
It is essential that post-operative care is received following a surgical procedure. Once discharged from the hospital, the risk for falls and mismanaged medication, as well as pain management needs, can significantly increase.
We've earned a reputation for being compassionate, professional, and reliable. Call now for after surgery medical care in the comfort of your home at (888) 404-5191.
Planning Your Return Home After Surgery
After-surgery caregivers know the right questions to ask the discharge planner, nurse, or surgical coordinator, creating a personalized plan of care that meets any situation. We specially train every member of our post-op care team with the process that occurs when patients are discharged. We are here through every step of that process.
Why Choose Homewatch CareGivers?
Homewatch CareGivers are ready to help support recovery comfortably at home with personalized services designed to meet individual post-surgery care needs. Caregivers are accessible 24/7, have passed background checks, and are known for being compassionate and professional.
The first few days after surgery can be the most challenging, since there may still be pain, impact from medications, limited ability to walk far, or a need for extra support. We'll support a person's recovery through expert care while ensuring that safety and daily tasks are never ignored.
Post-op caregivers can assist with care needs such as:
Transportation to and from post-operative follow-up appointments
Prescription pickup, grocery shopping, and other errands
Medication reminders
Meal planning and preparation
Authorized communication with healthcare providers and loved ones
While everyone wishes to be at home to help their loved one recover, this isn't always possible. Having children, work, and other unavoidable obligations can make caring for someone after surgery difficult. Our mission is to give you the peace of mind you and your family deserve.
Providing the highest quality of care at an affordable cost. Our local caregivers are trained, background-checked, and insured. This is our promise to you.
About Our Caregivers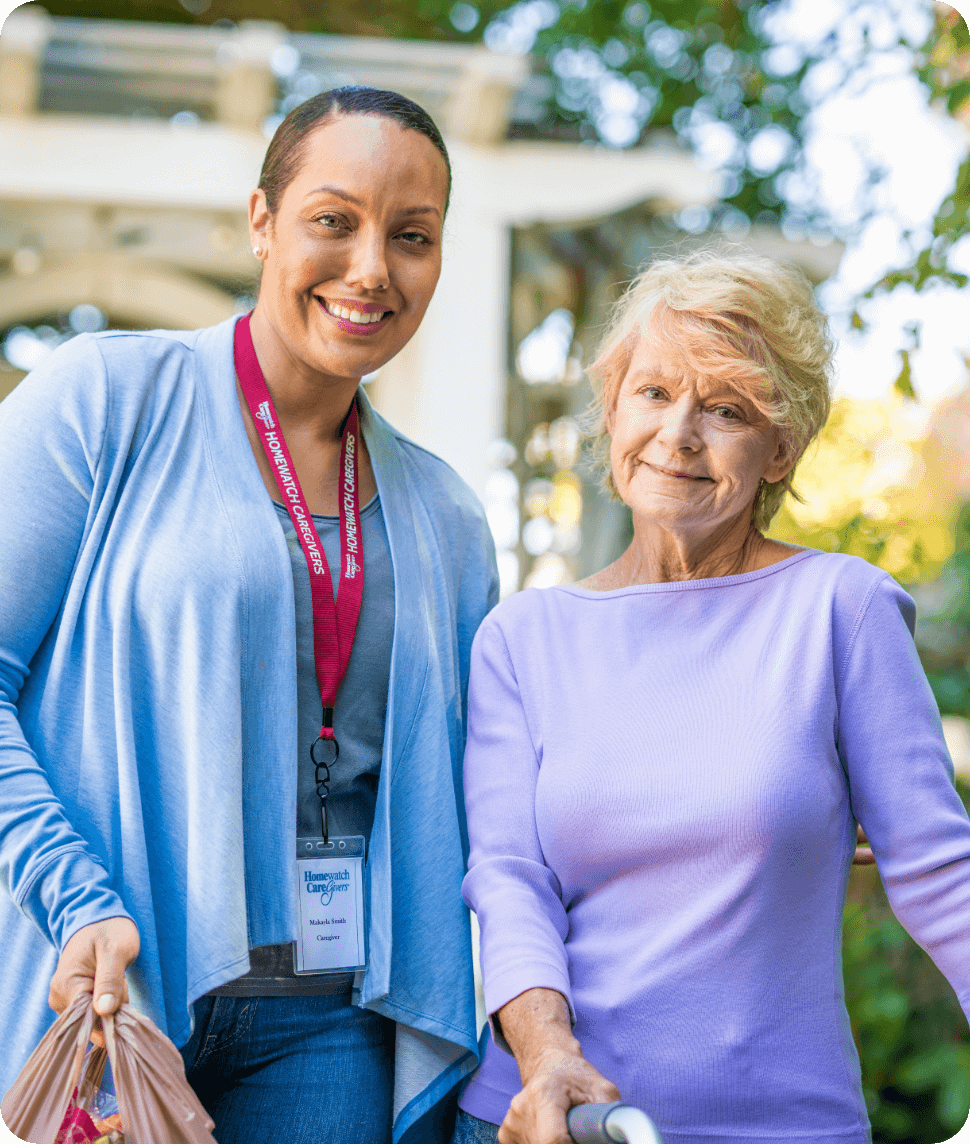 We conduct annual background checks on all local caregivers.

We provide at least 12 hours annually of employee training.

We perform in-person Quality Assurance visits at least every 90 days.

We conduct satisfaction surveys to monitor the level of care provided.

Ready to Speak with an Expert?
Homewatch CareGivers is Here to Help.