Personalized Connected Care
24-Hour Home Care in Crystal Lake, IL
Expert Care for Your Loved One Around the Clock by a Trusted Team
At Homewatch CareGivers of Crystal Lake, pride ourselves on providing unwavering, dependable, and exceptional 24-hour home care services in Crystal Lake. Whether your loved one is dealing with aging or lifelong conditions, our caring and professional team is always ready to assist.
A 24-hour caregiver's purpose is to ensure that your family member gets the care they need while residing in their preferred location, such as their own home. Furthermore, our caregivers provide peace of mind to families, knowing there is always a professional on hand for their loved one.
Find out more about our 24-hour care services in Crystal Lake, IL, by contacting us at (815) 310-1369 or reaching out online.
What is 24-Hour In-Home Care?
24-hour in-home care is exactly what it implies – around-the-clock care within the home. Whether you're transitioning from daytime care to 24-hour care or seeking in-home care support for the first time, we're here to help. Our team is committed to understand and meet the needs of your loved one and your family through a personalized care plan.
24-hour in-home caregivers can help with a variety of tasks, including:
Mobility around the home

Bathing, grooming, and personal hygiene

Medication reminders

Meal planning and prep

Running errands

Companionship

Light housekeeping and laundry
In-home care not only offers peace of mind to you and your family but also allows your loved one to stay in a familiar environment.
Around-the-Clock Home Care
While the concept of 24-hour in-home care may seem overwhelming, the Homewatch CareGivers of Crystal Lake team delivers this service to multiple clients and their families every day. We ensure uninterrupted care for your loved one by assigning a daytime and nighttime caregiver in two shifts of eight to twelve hours. This arrangement allows families to have a sense of relief, knowing a professional caregiver is always present to help with routine chores and emergencies.
What's the Difference Between 24-Hour Care and Live-In Care?
While both provide continuous care, the main difference lies in the number of caregivers assigned each day. 24-hour care involves at least two caregivers daily, each working eight-to-twelve-hour shifts with regular breaks. Conversely, live-in care typically involves one, or at most two, caregivers residing on-site with your loved one.
It's important to note that neither is better than the other. The best care for your family depends on your loved one's unique needs and the type of coverage your family prefers.
Why Choose Homewatch CareGivers for 24/7 Home Care
Opting for Homewatch CareGivers for your 24-hour home care needs signifies acquiring help from the industry's finest. Our thoroughly screened, vetted, competent, and trusted caregivers stand out in various ways.
When working with us, feel confident in knowing that our caregivers:
Are backed by an organization with more than 40 years of delivering in-home care to countless families and their loved ones.

Use professionally developed care tools to track changes in physical and mental health.

Receive a minimum of 12 hours of annual training, including specialty care.

Have routine in-person Quality Assurance visits at least once every 90 days.

Learn from client feedback through continued satisfaction surveys.
When you're ready to explore our services more, reach out to Homewatch CareGivers of Crystal Lake and schedule your free care evaluation! The Homewatch CareGivers team is committed to providing top-tier care.
Contact Homewatch CareGivers of Crystal Lake at (815) 310-1369 or online to learn more about our 24-hour home care in Crystal Lake, IL and surrounding areas, or to discuss your specific care needs.
Providing the highest quality of care at an affordable cost. Our local caregivers are trained, background-checked, and insured. This is our promise to you.
About Our Caregivers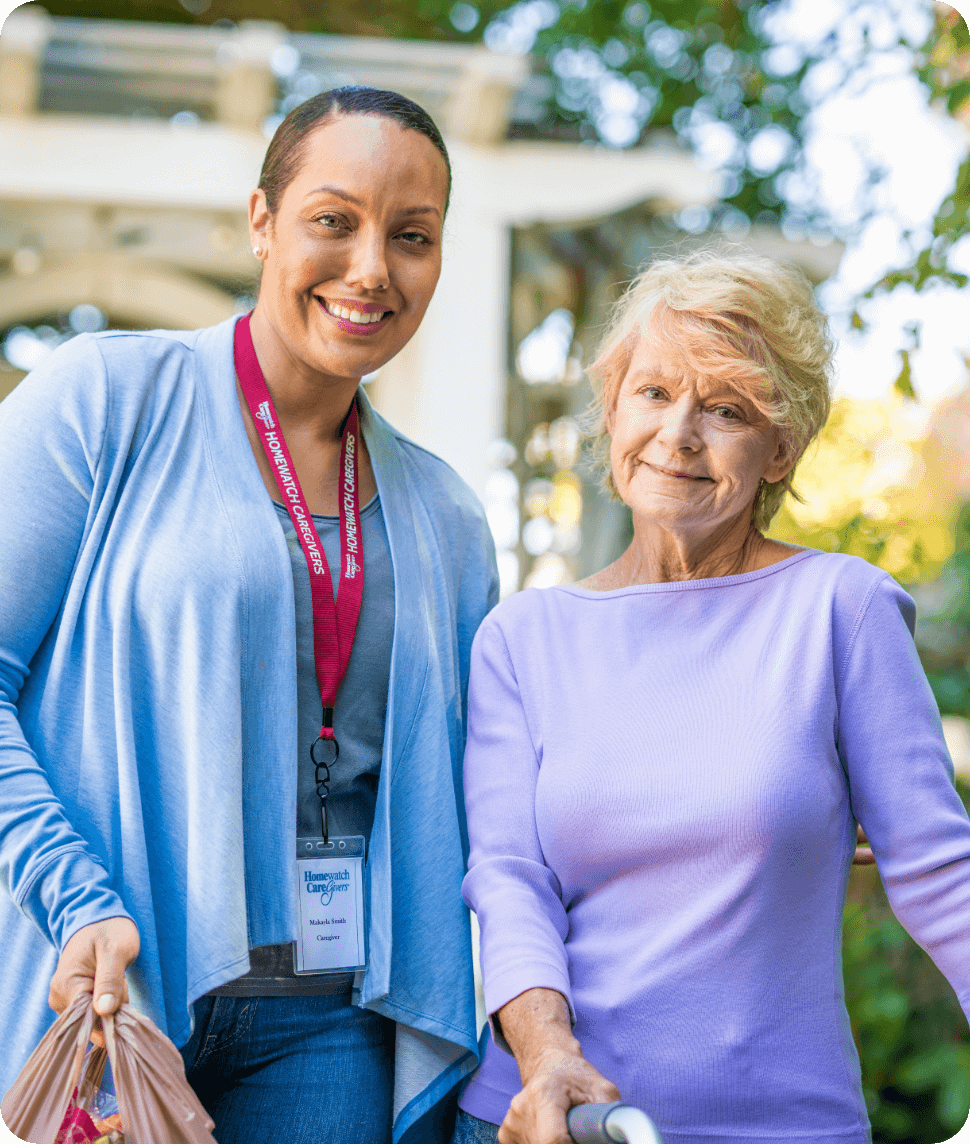 We conduct annual background checks on all local caregivers.

We provide at least 12 hours annually of employee training.

We perform in-person Quality Assurance visits at least every 90 days.

We conduct satisfaction surveys to monitor the level of care provided.

Ready to Speak with an Expert?
Homewatch CareGivers is Here to Help.