Personalized Connected Care
Our Story
Homewatch CareGivers of Lincolnwood
Are you looking for in-home care for yourself or a loved one? It might help to know who you are calling and trusting with this important decision. Beverly and Les Cheruvathoor are the owners of Homewatch CareGivers in Lincolnwood Illinois. They each have a unique background and perspective, not only in healthcare but in providing care for their own aging family members.
Professional Experience
Beverly Cheruvathoor is an RN with 30 plus years of experience in the healthcare industry. She began her career as a nurse working in a Liver and Kidney Transplant Unit. Subsequent experience includes working in Intensive Care Units, Emergency Departments, as well as training and management roles. Her experience incorporates 12 years of consulting for health care systems throughout the U.S, Canada and the United Kingdom. Upon leaving her role as a consultant, she was the Training Director for a large multi-hospital health system in IL. In addition, Beverly achieved her Master's degree in Nursing and post graduate certification in Project Management.
Les Cheruvathoor has over 30 years of experience in the healthcare industry focusing on revenue cycle and information systems experience. Beginning as a budget analyst, he realized the integration between finance and patient accounting. He has implemented, and upgraded Patient Practice Management systems in large academic to community based health care systems. Les obtained a Master's in Public Service with concentration in Health Administration as well as a Master's degree in Accounting and Financial Management.
Beverly and Les have spent their entire careers operating in progressive roles in the Health Care Arena. Like many, they have also experienced care-giving from the role of helping out a family member. Both of them have assisted their parents as age and chronic conditions changed abilities and needs. They witnessed life cycle events in family and loved ones. So much so that they took on the role of caring for the well being of their aging parents. Both have played significant roles in the care of their own parents. Because of this they believe that most people can live a happy life with additional support enhancing and encouraging independence regardless of age or illness.
Knowing the many options available for the aging population, it is their firm belief that individuals have the right to live as independently, comfortably and safe as possible. Often is takes a little help, and monitoring to ensure the senior population enjoys the independence and freedom they have always enjoyed. As such, they are in a unique position to help you and your loved ones.
In addition, our caregivers are a valued member of the team. They are dedicated, courteous and respectful. They are responsive to the needs of those in their care, they are keenly intent on encouraging appropriate independence. Each caregiver is a highly trained and valued member of our team.
If you are looking to give your loved one independence and support to live their best and navigate daily activities to the fullest, contact Homewatch CareGivers in Lincolnwood today to learn more about our home care services such as personal care, dementia care, companion care, light housekeeping, assistance with daily activities, and more.
We strive to provide peace of mind for you while providing proactive care and preventative monitoring of you or your loved one.
Providing the highest quality of care at an affordable cost. Our local caregivers are trained, background-checked, and insured. This is our promise to you.
About Our Caregivers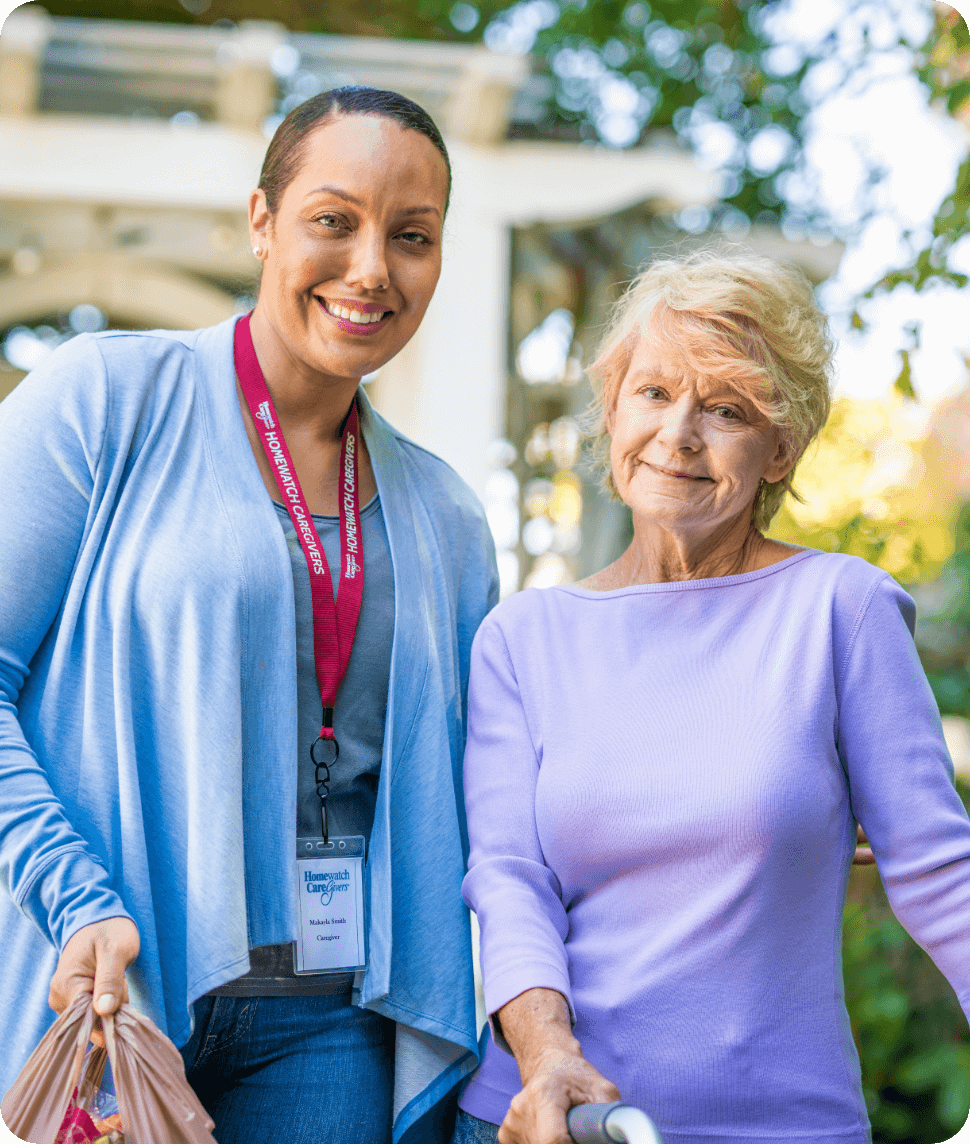 We conduct annual background checks on all local caregivers.

We provide at least 12 hours annually of employee training.

We perform in-person Quality Assurance visits at least every 90 days.

We conduct satisfaction surveys to monitor the level of care provided.

Ready to Speak with an Expert?
Homewatch CareGivers is Here to Help.