Home Care for Growing Families
Postpartum Care
Helping New Mothers & Growing Families
There is almost nothing more magical than bringing home your newborn baby. They are finally here, and it is time to adjust to life with your new addition. Whether you are a first-time parent, or this is your second or third baby, you should not have to feel overwhelmed during this important transition.
Homewatch CareGivers offers compassionate and professional caregivers who can help to create an environment conducive to a thriving family. Highly trained postpartum care professionals provide help for your most essential needs so you can form this brand-new relationship with your newborn and get the proper rest and care you need. Postpartum caregivers have childcare experience, and must all pass a background check, so you know you are getting the quality help you need.
We believe that having a caring, supportive, and knowledgeable professional in your home can positively impact postpartum recovery and reduce any interruptions while you strengthen the parent-child bond. This is a rewarding—yet stressful—time. Having a reliable extra set of hands can make all the difference.
Postpartum Care Services
Some of the tasks and responsibilities we can help with include:
Post-operative C-section care: Finding comfort after a C-section or any major surgery can be challenging. Compassionate professionals can support you with positioning in the bed, lifting, bending, walking, and help in the bathroom to prevent any strain to the incision site. We want to ensure your space is as comfortable as possible so you can establish essential feeding habits with your newborn while you recover.
Light housekeeping: Having a clean space to welcome a new baby creates a calm and safe environment for the entire family. Postpartum caregivers can assist with light housekeeping tasks that include picking up discarded items, dusting surfaces, vacuuming, and sweeping.
Laundry: Caregivers can help lighten the load, ensuring your growing family has clean clothes and a comfortable atmosphere for you and your new life.
Cooking: You need healthy, nutritious meals to maintain your strength so you can care for your new baby. We can help with meal planning and preparation, and we can accommodate most specialized diets.
Caring for other children: While your newborn may be your immediate focus, other children in the home will still need care. Caregivers can help care for multiple children and offer in-home childcare services once maternity or paternity leave ends.
Infant care: We know access to nearby respite care is vital so you can catch up on much-needed rest while still having the peace of mind that your infant is safe, healthy, and happy. We can help change your infant's diapers and watch them as they sleep for added assurance. Plus, if you are recovering from surgery, we can pick them up and bring them right to you to mitigate pain.
Companionship: When family and friends cannot visit safely during this time, companionship is vital to your mental and emotional health, to:

Provide conversation and a listening ear;
Help ease any fears of being a new parent or being alone with a newborn;
Assist with positioning for breastfeeding or bottle-feeding; and
Offer an extra set of hands to provide you with important items for added comfort.
Postpartum caregivers can help put you at ease and let you know that you are not alone. If you are experiencing the "baby blues" or postpartum depression, we can provide experienced care and a companion to lean on and help you through a difficult time.
Postpartum Care that Prioritizes Your Unique Needs
Many caregivers have families of their own, so they understand your need and have the personal, hands-on experience to ensure you get the postpartum care you and your family deserve. We are available to provide assistance when you need it most, including being accessible to answer questions as they come up. We can help you find the right options to create a safe and peaceful environment to reduce some of the worries associated with bringing home a new baby. The ultimate goal is to assist your family so everyone can enjoy this experience.
Providing the highest quality of care at an affordable cost. Our local caregivers are trained, background-checked, and insured. This is our promise to you.
About Our Caregivers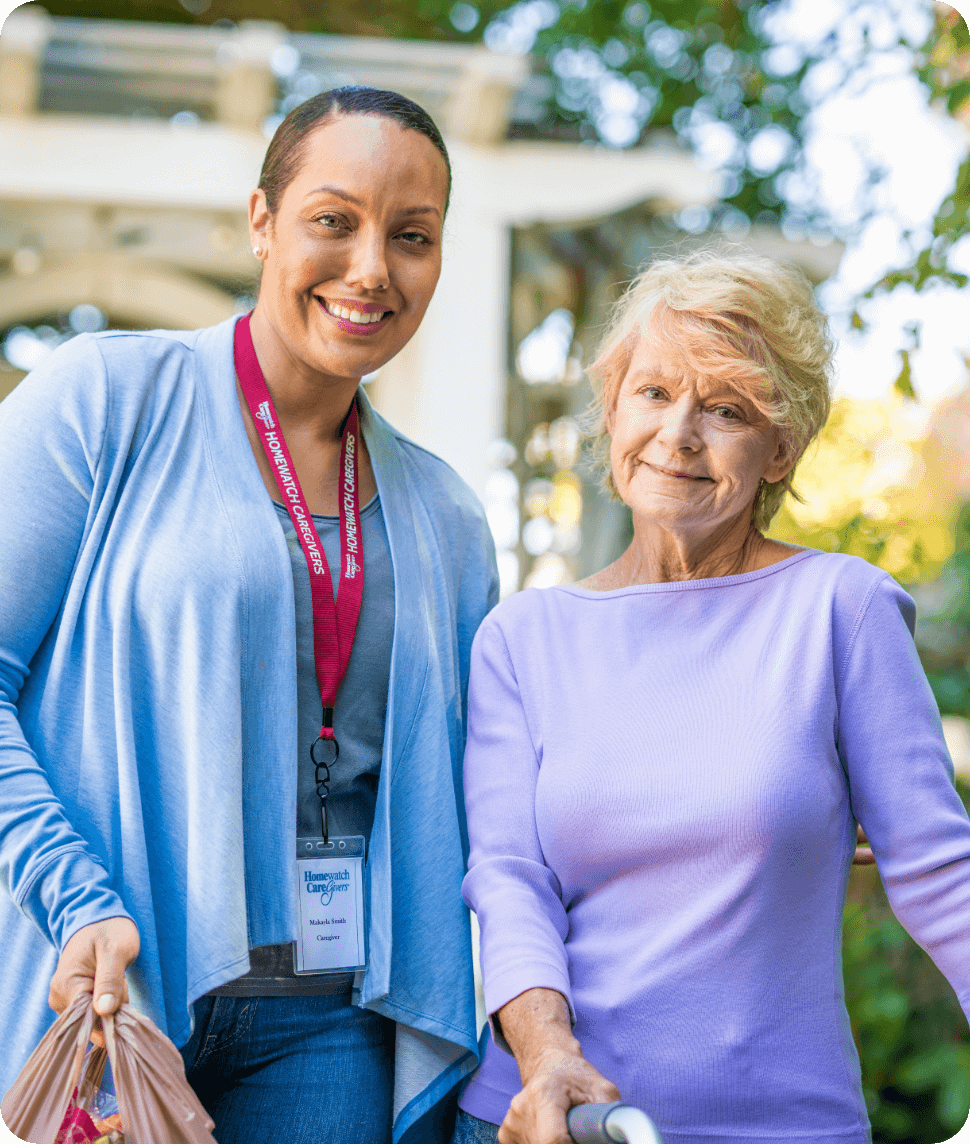 We conduct annual background checks on all local caregivers.

We provide at least 12 hours annually of employee training.

We perform in-person Quality Assurance visits at least every 90 days.

We conduct satisfaction surveys to monitor the level of care provided.

Ready to Speak with an Expert?
Homewatch CareGivers is Here to Help.