24-Hour Home Care Services in Longmont
If you're seeking trustworthy in-home care solutions for at-risk elders in Longmont, look no further! Our 24-hour home care professionals offer comprehensive caregiving services, as well as assistance to those suffering from dementia, Alzheimer's, and other serious conditions. But that's not all, our senior home care services extend far beyond that!
In addition, Homewatch CareGivers of Longmont also offers after-surgery care, companion care, senior transportation, and other vital needs to ensure your loved ones remain fulfilled, independent, and safe at any time of day!
Ensure your loved one's comfort and safety at home with our 24-hour care in Longmont. Connect with us online or call (303) 997-3686 today!
Compassionate and Personalized Care for Your Loved Ones
At Homewatch CareGivers of Longmont, we understand that finding the right home care provider for your loved ones can be a challenging and emotional decision. That's why we are committed to providing compassionate and personalized care that meets the unique needs and preferences of each individual we serve.
Our team of highly trained and experienced caregivers are dedicated to enhancing the quality of life for your loved ones, allowing them to age in the comfort and familiarity of their own homes. Whether your loved one requires assistance with daily activities, medication reminders, or companionship, we are here to provide the support they need.
When you choose Homewatch CareGivers of Longmont, you can expect:
Customized care tailored to your loved one's needs
Flexible scheduling to accommodate your schedule
Regular communication and updates on your loved one's well-being
Compassionate caregivers who are trained to handle various health conditions
A commitment to maintaining a safe and nurturing environment
We believe that every individual deserves to be treated with dignity and respect, and we strive to create a warm and supportive environment for your loved ones. Trust us to provide the highest level of care and support, so you can have peace of mind knowing that your loved ones are in good hands.
Why Choose Homewatch CareGivers of Longmont
Choosing Homewatch CareGivers of Longmont for your 24-hour in-home care services is a decision rooted in compassion, experience, and commitment. We understand that every individual and their needs are unique, and we strive to provide a service that reflects this understanding. Here's why choosing us is the best decision for your loved ones.
Experienced Professionals: Our team comprises highly qualified caregivers who have years of experience in providing high-quality care for seniors. Our caregivers are not just professionals; they are people who genuinely care about the well-being of your loved ones.
Tailored Services: At Homewatch CareGivers of Longmont, we believe in personalized care. We tailor our services to suit the specific needs of each individual. Whether it's assistance with daily tasks like toileting, bathing, grooming, meal preparation, or post-surgery recovery, our caregivers are trained and ready to help.
24/7 Availability: We understand that care doesn't adhere to a 9-to-5 schedule. That's why our caregivers are available around the clock to assist whenever needed.
Consistent Care: In case of unexpected emergencies or schedule changes, we provide backup care to ensure there are no gaps in the care your loved one receives.
Choosing Homewatch CareGivers of Longmont means choosing more than just a service. It means choosing a partner who will stand by you with empathy, compassion, and understanding. We don't just provide care; we build relationships. We're here for you, every step of the way, providing the care, support, and peace of mind that your family deserves.
Join our Homewatch CareGivers family in Longmont for round-the-clock, compassionate senior care. Reach out online or call (303) 997-3686!
Homewatch CareGivers of Longmont
303-997-3686
Schedule a Consult Call

Providing the highest quality of care at an affordable cost. Our local caregivers are trained, background-checked, and insured. This is our promise to you.
About Our Caregivers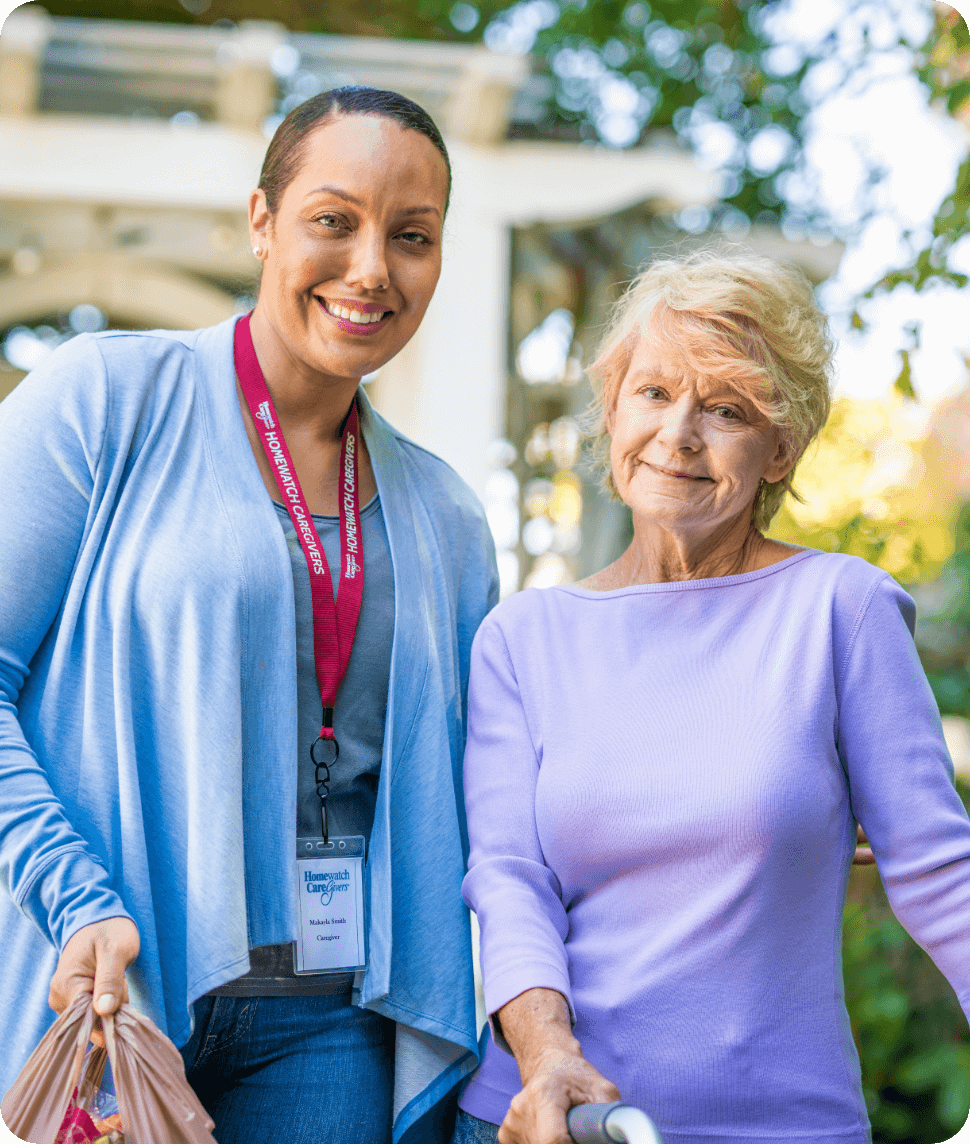 We conduct annual background checks on all local caregivers.

We provide at least 12 hours annually of employee training.

We perform in-person Quality Assurance visits at least every 90 days.

We conduct satisfaction surveys to monitor the level of care provided.

Ready to Speak with an Expert?
Homewatch CareGivers is Here to Help.