Personalized Connected Care
Chronic Conditions Care in Longmont, CO
Providing Specialized Care for Chronic Conditions
Living with a chronic condition can be challenging, both for individuals and their families. At Homewatch Caregivers of Longmont, we understand the unique needs and complexities associated with chronic conditions. Homewatch CareGivers in Longmont is a leading provider of specialized care for individuals of all ages facing chronic health challenges.
Our Caregivers Make Daily Living Easier
Our caregivers are equipped with the expertise to support those needing assistance with daily activities like bathing, personal hygiene, and nutrition. We go beyond by offering transportation services, ensuring clients reach healthcare appointments, go grocery shopping, and enjoy social outings with ease. Trust us for compassionate, tailored care.
In addition, our caregivers provide medication reminders and ensuring proper use of prescribed treatments or therapies. Our approach to care extends beyond managing the condition; we prioritize overall well-being of the individual. With a personalized care plan, we revolve our care around the individual's preferences and schedule.
Do you or a loved one need help with day-to-day care while living with a chronic conditions? Get started by scheduling your free consultation by calling (303) 997-3686.
Chronic Conditions Care Services We Offer
Our dedicated caregivers are trained and experienced in providing specialized care for various conditions, including:
ALS (Amyotrophic Lateral Sclerosis)
ALS is a progressive neurological disease that affects nerve cells in the brain and spinal cord, leading to muscle weakness and loss of control. Our caregivers are skilled in providing the necessary support and assistance for individuals with ALS, helping them maintain their quality of life.
Arthritis
Arthritis is a common chronic condition characterized by joint pain, stiffness, and inflammation. Our caregivers are trained to assist individuals with arthritis in managing daily activities, providing relief and enhancing their overall well-being.
Developmental Disabilities
Individuals with developmental disabilities require specialized care that addresses their unique needs. Our caregivers are experienced in providing compassionate support, ensuring a safe and nurturing environment for those with developmental challenges.
Diabetes
Managing diabetes involves careful monitoring of blood sugar levels, medication management, and maintaining a healthy lifestyle. Our caregivers are trained to assist individuals with diabetes in adhering to their care plans, promoting optimal health and well-being.
Dementia
Dementia encompasses a range of conditions characterized by cognitive decline. Our caregivers receive specialized training in dementia care, focusing on creating a supportive environment, engaging in meaningful activities, and providing emotional support for both individuals with dementia and their families.
Heart Disease
Individuals with heart disease require careful monitoring of vital signs, medication management, and lifestyle adjustments. Our caregivers are skilled in providing the necessary support to help individuals manage their heart health effectively.
Parkinson's Disease
Parkinson's disease is a progressive neurological disorder that affects movement and coordination. Our caregivers receive specialized training in assisting individuals with Parkinson's, focusing on mobility support, medication management, and enhancing overall quality of life.
Stroke
Recovering from a stroke often involves rehabilitation and ongoing support. Our caregivers are trained to assist individuals in their stroke recovery journey, providing the necessary care and encouragement for optimal recovery.

Why Choose Homewatch Caregivers of Longmont?
Expertise and Experience
With a legacy of 30 years in the home care industry, Homewatch Caregivers is a trusted name in providing high-quality, compassionate care. Our caregivers undergo rigorous training and have extensive experience in caring for individuals with chronic conditions.
Personalized Care Plans
We understand that every individual's needs are unique. That's why we create personalized care plans tailored to the specific requirements of each client. Our goal is to enhance their quality of life while ensuring their safety and well-being.
Compassionate and Dedicated Caregivers
Our caregivers are not only highly trained professionals but also compassionate individuals who genuinely care about the well-being of our clients. They form meaningful connections, providing not only physical support but also emotional and companionship-based care.
Community-Centered Care
As a locally-owned and operated business, we are deeply committed to the Longmont community. We understand the unique needs and values of our neighbors, and we're dedicated to providing culturally sensitive care that respects individual preferences and traditions.
At Homewatch Caregivers of Longmont, we're dedicated to enhancing the lives of individuals with chronic conditions and providing much-needed support to their families. Contact us today to learn more about how we can provide the specialized care your loved one deserves.
Homewatch CareGivers of Longmont
303-997-3686
Schedule a Consult Call

Providing the highest quality of care at an affordable cost. Our local caregivers are trained, background-checked, and insured. This is our promise to you.
About Our Caregivers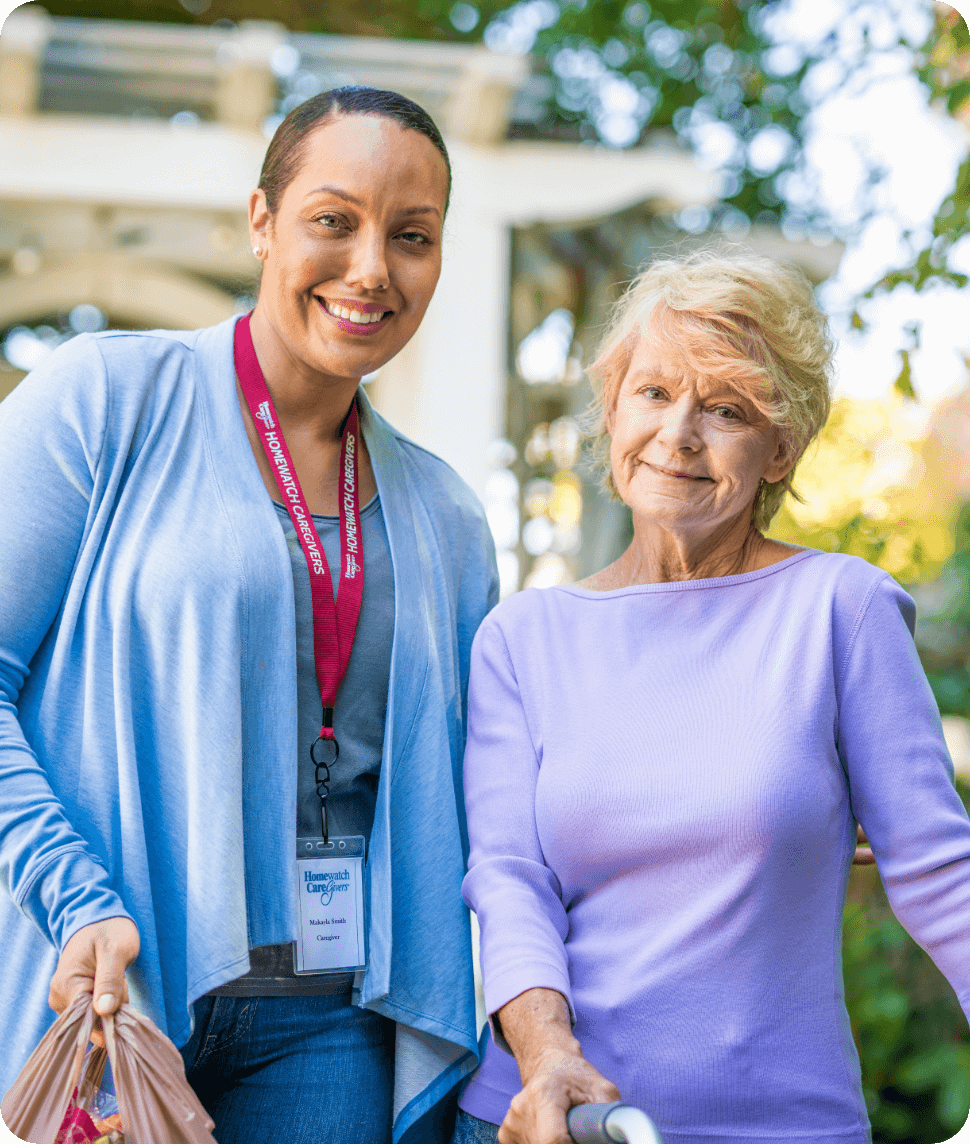 We conduct annual background checks on all local caregivers.

We provide at least 12 hours annually of employee training.

We perform in-person Quality Assurance visits at least every 90 days.

We conduct satisfaction surveys to monitor the level of care provided.

Ready to Speak with an Expert?
Homewatch CareGivers is Here to Help.