Personalized Connected Care
In-Home Personal Care in Longmont
Creating Personal Connections & Improved Well-being
At Homewatch CareGivers of Longmont, our dedicated team of caregivers is committed to providing compassionate and customized assistance to individuals who need help with their daily activities. Whether you or your loved ones require assistance with grooming, housekeeping, mobility, medication reminders, or companionship, we are here to offer steady support and improve the quality of life in the comfort of your own home.
Elevating Daily Living with Personal Care
Daily tasks like bathing, dressing, and running errands can sometimes pose challenges, especially for seniors and those with special needs. Our comprehensive personal care services are tailored to address these needs, helping you or your loved ones maintain independence and safety. We understand that aging in one's own home is a priority, and our goal is to make that a reality.
Personal Care Plans Tailored To You
We recognize that each individual's requirements are unique. That's why we start by creating personalized care plans that cater to your specific needs. Our experienced caregivers, who are local to Longmont, CO, are well-equipped to provide exceptional support. From grooming to medication reminders, our caregivers ensure that you receive the assistance you need while retaining the familiarity and comfort of your home.
Our Wide Personal Caregivers Duties
At Homewatch CareGivers of Longmont, we offer a wide range of services designed to cater to different needs:
Personal Hygiene: Our caregivers provide support with bathing, grooming, and dressing to ensure optimal personal hygiene.
Medication Management: We offer reminders and monitoring to ensure medications are taken as prescribed.
Companionship: Our caregivers are companions who engage in conversations and activities, reducing feelings of loneliness.
Housekeeping: Light housekeeping ensures a clean and comfortable living environment.
Meal Assistance: From meal planning to preparation, we make sure your nutritional needs are met.
Errands and Shopping: We assist with errands and shopping, making daily tasks more manageable.
Ensuring Safety and Companionship
Safety and companionship are at the heart of our in-home personal care services. Our caregivers are trained not only to assist with tasks like toileting, transferring, and mobility but also to provide meaningful companionship. We believe that emotional well-being is just as crucial as physical well-being.
Local Caregivers You Can Trust
Our commitment to Longmont, CO, is reflected in our team of compassionate and trustworthy caregivers. We take pride in offering personalized care that caters to your unique circumstances. Our services extend to seniors, individuals with disabilities, those recovering from injuries, and those living with conditions such as dementia or Alzheimer's disease.
Explore how our personal care services can help you or your loved ones! Call (303) 997-3686 or contact us online for in-home personal care services!
Why Choose Homewatch CareGivers for Dementia Care?
At Homewatch CareGivers of Longmont, we understand the unique challenges that come with caring for a loved one with dementia. That's why we offer specialized dementia care services tailored to the needs of each individual and their family. Our compassionate and highly skilled caregivers are trained to provide personalized care and support to enhance the quality of life for those living with dementia.
Our dementia care services include:
Creating a safe and comfortable environment
Assistance with daily living activities
Engaging activities to promote cognitive function
Transportation to appointments and errands
Companionship and emotional support
Collaboration with healthcare providers and family members
Our team understands the importance of maintaining routines and familiar surroundings for those with dementia. We work closely with families to develop a personalized care plan that addresses their loved one's unique needs and preferences, while also providing peace of mind and support to the entire family.
Homewatch CareGivers of Longmont
303-997-3686
Schedule a Consult Call

Providing the highest quality of care at an affordable cost. Our local caregivers are trained, background-checked, and insured. This is our promise to you.
About Our Caregivers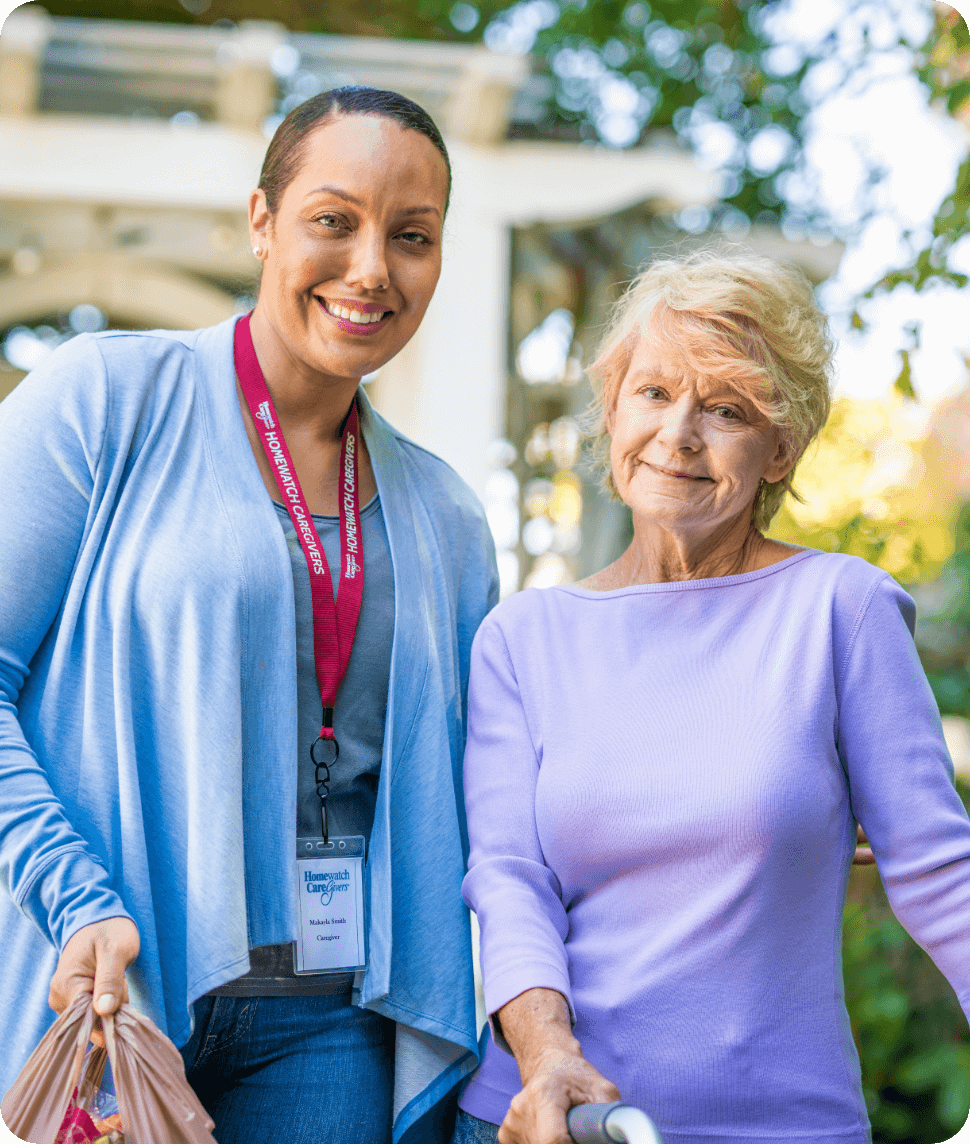 We conduct annual background checks on all local caregivers.

We provide at least 12 hours annually of employee training.

We perform in-person Quality Assurance visits at least every 90 days.

We conduct satisfaction surveys to monitor the level of care provided.

Ready to Speak with an Expert?
Homewatch CareGivers is Here to Help.