Personalized Connected Care
In-Home Dementia Care in Longmont
Personalized Dementia Care in the Comfort of Home
At Homewatch CareGivers®, we understand the challenges faced by families dealing with dementia. Our dedicated team of caregivers is trained to provide compassionate and personalized care to individuals with dementia, allowing them to stay in the comfort of their own homes.
Our Approach to Dementia Care
We believe in a person-centered approach to dementia care, focusing on the unique needs and preferences of each individual. Our caregivers are specially trained in dementia care techniques, enabling them to provide the highest level of care and support.
Our dementia care services include:
Assistance with activities of daily living, such as bathing, dressing, and grooming
Medication reminders and management
Meal planning and preparation
Engaging in meaningful activities and hobbies
Transportation to medical appointments and social outings
Companionship and emotional support
Monitoring and safety supervision
Our caregivers are ready to support your loved one with in-home dementia care in Longmont, CO. Call (303) 997-3686 or contact us online today!
Compassionate Respite Care for Family Caregivers
Caring for a loved one with dementia can be emotionally and physically demanding, often leaving family caregivers feeling overwhelmed and burnt out. At Homewatch CareGivers of Longmont, we understand the challenges that family caregivers face, which is why we offer compassionate respite care services.
Our respite care services provide temporary relief to family caregivers, allowing them to take a break, recharge, and attend to their own needs. Our trained and experienced caregivers will step in to provide the necessary care for your loved one, ensuring their safety, comfort, and well-being.
Benefits of our respite care services include:
Time for family caregivers to rest, relax, and rejuvenate
Reduced stress and burnout
Peace of mind knowing your loved one is in capable hands
Opportunity to focus on other responsibilities and commitments
Access to professional and compassionate caregivers
At Homewatch CareGivers of Longmont, we are dedicated to supporting both individuals with dementia and their family caregivers. We believe that taking care of yourself is essential in providing the best care for your loved one.
Benefits of In-Home Dementia Care
Choosing our in-home dementia care has numerous advantages:
Familiar environment: Staying in the comfort of their own home can help individuals with dementia feel more secure and reduce anxiety.
Personalized care: Our caregivers provide one-on-one attention, tailoring their approach to meet the unique needs of each individual.
Consistency and routine: Maintaining a consistent routine can help individuals with dementia feel more at ease and reduce confusion.
Family involvement: Our caregivers work closely with family members to ensure a collaborative and supportive care plan.
Promoting independence: We encourage individuals with dementia to remain as independent as possible, while providing assistance when needed.
Why Choose Homewatch CareGivers of Longmont?
When it comes to dementia care, Homewatch CareGivers of Longmont stands out for several reasons:
Expertise: Our caregivers are highly trained in dementia care techniques and have extensive experience working with individuals with dementia.
Personalized care plans: We understand that each individual's needs are unique, so we create customized care plans that address specific concerns and preferences.
Continuity of care: We strive to provide consistent caregivers to ensure familiarity and build strong relationships with our clients.
24/7 availability: Our team is available around the clock to provide support and assistance whenever it is needed.
Homewatch CareGivers of Longmont
303-997-3686
Schedule a Consult Call

Providing the highest quality of care at an affordable cost. Our local caregivers are trained, background-checked, and insured. This is our promise to you.
About Our Caregivers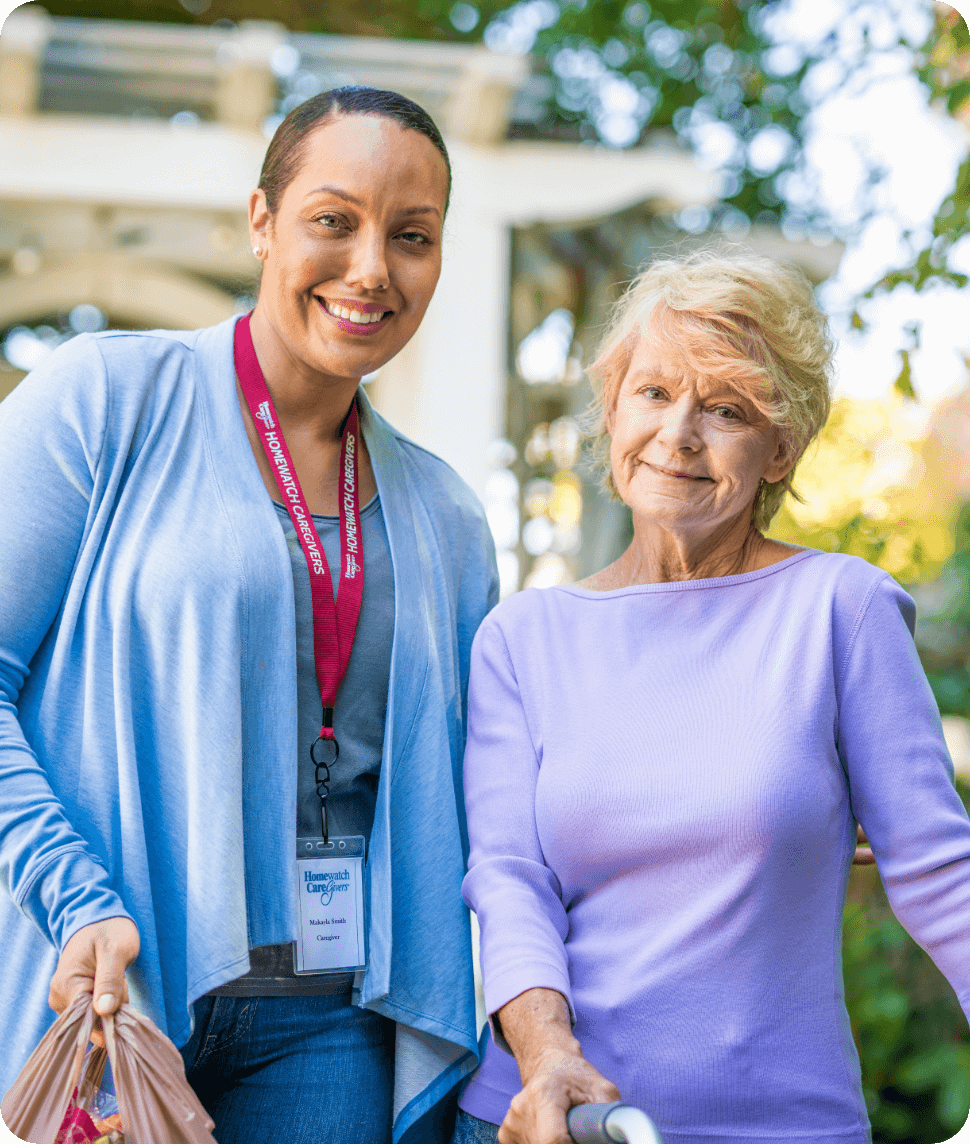 We conduct annual background checks on all local caregivers.

We provide at least 12 hours annually of employee training.

We perform in-person Quality Assurance visits at least every 90 days.

We conduct satisfaction surveys to monitor the level of care provided.

Ready to Speak with an Expert?
Homewatch CareGivers is Here to Help.