Personalized Connected Care
In-Home Companion Care in Longmont, CO
Personalized Companionship Care in Longmont
Our mission at Homewatch CareGivers of Longmont is to cultivate meaningful and enduring connections that bring joy, enrichment, and fulfillment to the lives of every senior we serve. Our commitment goes beyond the basics; each visit from our caregivers leaves a positive and lasting impact. Experience the difference of our personalized care that brighten the days of your loved ones in Longmont, CO.
What is Companion Care?
Companion care is a type of in-home care that focuses on providing social and emotional support to seniors, individuals with disabilities, and those recovering from illness or injury. Companion caregivers offer companionship, conversation, and assistance with activities of daily living (ADLs) to help clients maintain their independence and quality of life.
Our Companion Care Services 
At Homewatch CareGivers of Longmont, we offer a wide range of companion care services to meet the unique needs of each and every client. 
Our companionship care services include:
Companionship and conversation
Assistance with meal planning and preparation
Light housekeeping
Transportation to appointments and errands
Medication reminders
Assistance with personal hygiene and grooming
Respite care for family caregivers
Benefits of Companion Care
Elderly companion care offers a range of benefits for your loved ones, including:
Reduced loneliness and isolation
Improved mental and emotional well-being
Increased socialization and engagement
Enhanced safety and security
Relief for family caregivers
Specialized Care for Alzheimer's and Dementia Patients
At Homewatch CareGivers of Longmont, we understand the unique challenges faced by individuals with Alzheimer's and dementia, as well as their families. Our highly trained and compassionate caregivers specialize in providing personalized care for those living with memory loss.
Our Alzheimer's and dementia care services include:
Creating a safe and familiar environment
Assistance with daily activities and personal care
Engaging in meaningful activities and cognitive stimulation
Monitoring and managing symptoms and behaviors
Support for family caregivers
Benefits of our specialized care for Alzheimer's and dementia patients:
Promotes independence and dignity
Reduces anxiety and confusion
Improves quality of life
Provides peace of mind for family members
Allows individuals to age in place
With our personalized approach and expertise in Alzheimer's and dementia care, you can trust Homewatch CareGivers of Longmont to provide the highest level of support and care for your loved one. Contact us today to learn more about our specialized services.
Why Choose Homewatch CareGivers of Longmont?
At Homewatch CareGivers of Longmont, we are committed to providing compassionate, personalized care to each and every client. Our companion caregivers are carefully selected, trained, and supervised to ensure that they provide the highest quality care possible. We also offer flexible scheduling, affordable rates, and 24/7 availability to meet the needs of our clients and their families.
If you or a loved one could benefit from companion care services, please contact Homewatch CareGivers of Longmont today to schedule a free consultation.
Discover the difference our in-home companion care can make for your loved ones! Call (303) 997-3686 or contact us online today!
Homewatch CareGivers of Longmont
303-997-3686
Schedule a Consult Call

Providing the highest quality of care at an affordable cost. Our local caregivers are trained, background-checked, and insured. This is our promise to you.
About Our Caregivers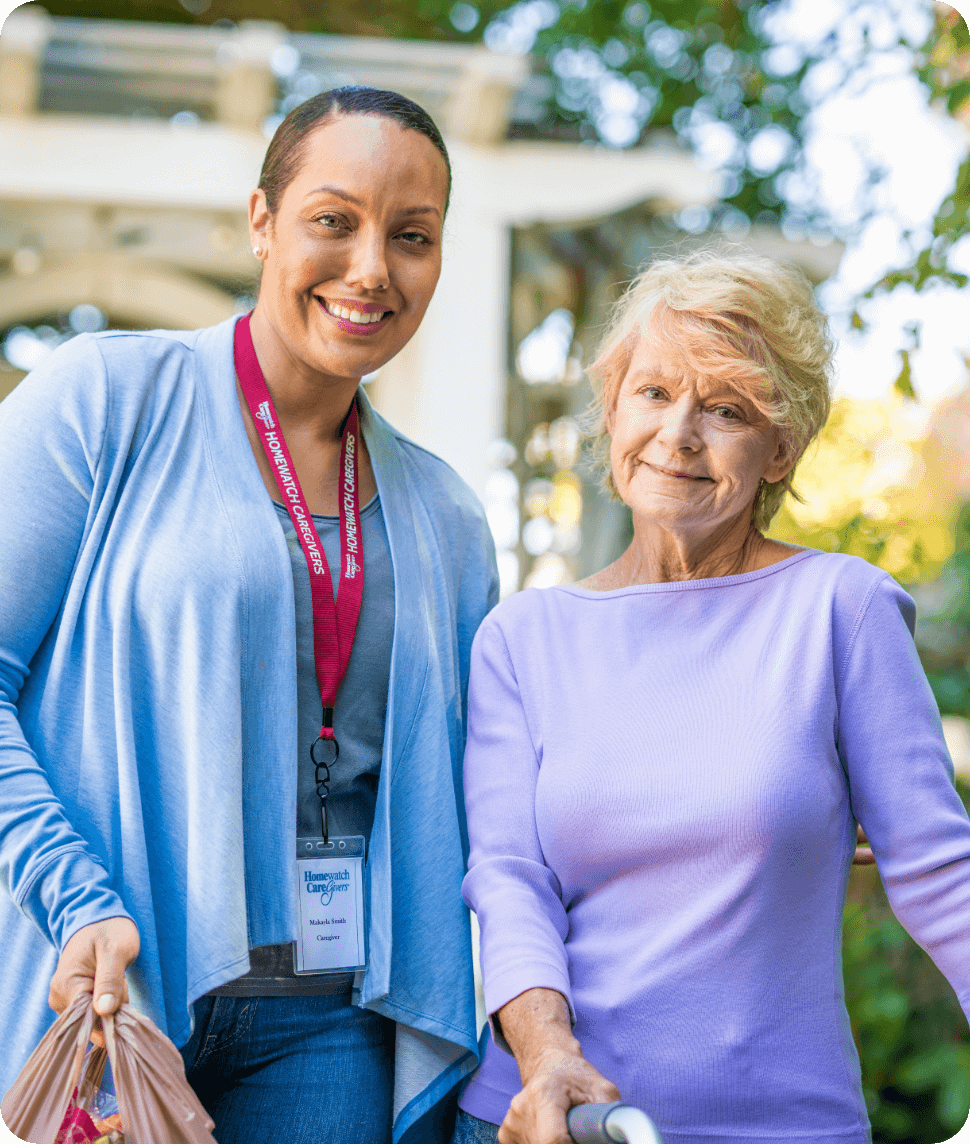 We conduct annual background checks on all local caregivers.

We provide at least 12 hours annually of employee training.

We perform in-person Quality Assurance visits at least every 90 days.

We conduct satisfaction surveys to monitor the level of care provided.

Ready to Speak with an Expert?
Homewatch CareGivers is Here to Help.