Personalized Connected Care
In-Home Care Services in McKinney
With a compassionate and person-focused approach, at Homewatch CareGivers of North Dallas we provide a comprehensive range of elder care, dementia care, and companion care solutions. Our dedicated team of caregiver employees is committed to enhancing the lives of your loved ones right in the comfort of their own homes.
Elevating In-Home Care in McKinney, TX
At Homewatch CareGivers of North Dallas, we understand that being in need of care while staying at home can be challenging. Our mission is to offer award-winning in-home care services that go beyond meeting physical needs – we provide companionship, support, and personalized care plans tailored to each individual's unique requirements.
Our Caregiver Approach
Our McKinney caregivers are more than just skilled professionals, they're compassionate companions dedicated to enriching the lives of your loved ones. We take the time to match each caregiver with their clients to ensure a strong and meaningful connection. From assistance with personal care and light housekeeping to running errands, our caregivers are here to provide comprehensive support.
Our In-Home Care Services We Offer
Our around-the-clock care ensures that your loved one receives continuous support, giving you peace of mind knowing they're in good hands.
Our specialized dementia care services are designed to provide a safe and comforting environment for individuals with cognitive challenges.
Tailored to the unique needs of seniors, our elderly care services promote independence while offering assistance with daily activities.
After Hospital/Surgery Care
Transitioning from a hospital stay or surgery can be overwhelming. Our caregivers provide the necessary care and support during recovery.
Companionship is at the heart of what we do. Our caregivers foster meaningful relationships while offering assistance with tasks and activities.
Maintaining personal hygiene and grooming is essential for well-being. Our caregivers provide respectful and attentive personal care assistance.
End of Life Care
During this sensitive time, our compassionate caregivers offer comfort, support, and assistance to individuals and their families.
We understand that caregivers also need breaks. Our respite care services ensure that caregivers can recharge while their loved ones are cared for.
Customized Care Plans for Your Loved Ones
At Homewatch CareGivers of North Dallas, we understand that every individual has unique care needs. That's why our care plans are tailored to meet the requirements of your loved ones. Our compassionate caregivers work closely with you and your family to develop a personalized care plan that addresses your loved one's physical, emotional, and social well-being.
Benefits of our customized care plans:
Individualized Attention and Support: Our care plans prioritize individualized attention, ensuring that your loved one receives support tailored to their needs, preferences, and routines.
Flexibility to Adapt to Changing Needs: Recognizing that care needs can evolve, our customized plans are flexible and adaptive, allowing seamless adjustments to accommodate changing requirements over time.
Improved Quality of Life: By tailoring our care to enhance physical, emotional, and social well-being, we aim to contribute to an improved overall quality of life for your loved ones.
Enhanced Independence and Dignity: We foster an environment that encourages and supports independence, respecting the dignity of your loved ones throughout the care journey.
Peace of Mind for Family Members: Our personalized care plans provide family members with peace of mind, knowing their loved ones are receiving care that is crafted to meet their needs and preferences.
Whether your loved one requires assistance with daily activities, medication reminders, companionship, or specialized care for conditions like dementia or end-of-life care, our caregivers are here to provide the highest level of care and support.
McKinney's Choice for In-Home Care
Homewatch CareGivers of North Dallas is proud to be a leading provider of in-home care services in McKinney, TX. Our commitment to excellence, compassion, and personalized care sets us apart. We prioritize the well-being and happiness of your loved ones, ensuring they receive the highest standard of care possible.
If you're seeking compassionate and professional in-home care services in McKinney, contact us today at (972) 891-8398 or reach out online. Let us partner with you to provide the support and companionship your loved ones deserve.
Ensure your loved ones get the care they deserve. Call (972) 891-8398 or contact us online to explore our in-home care services in McKinney, TX!
Homewatch CareGivers of North Dallas
972-891-8398
Schedule a Consult Call

Providing the highest quality of care at an affordable cost. Our local caregivers are trained, background-checked, and insured. This is our promise to you.
About Our Caregivers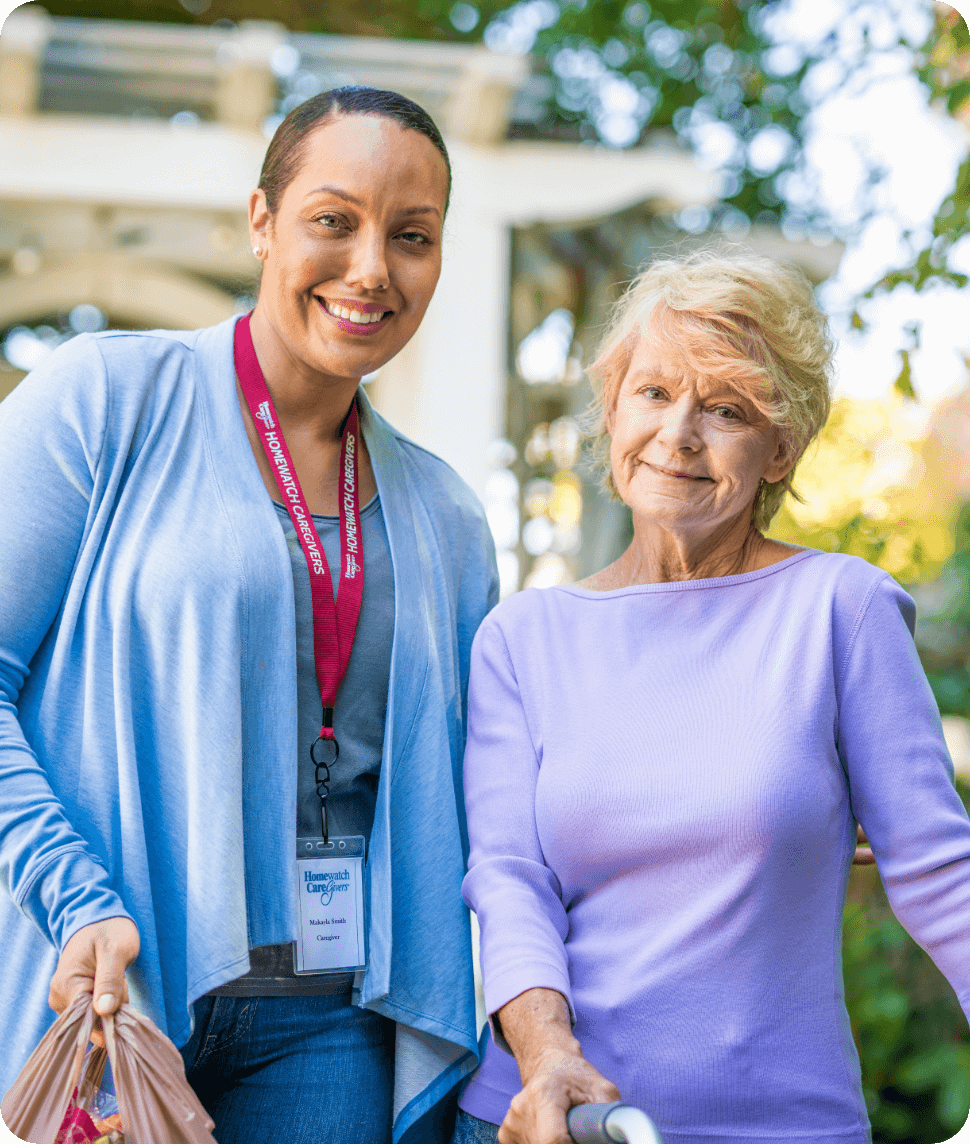 We conduct annual background checks on all local caregivers.

We provide at least 12 hours annually of employee training.

We perform in-person Quality Assurance visits at least every 90 days.

We conduct satisfaction surveys to monitor the level of care provided.

Ready to Speak with an Expert?
Homewatch CareGivers is Here to Help.