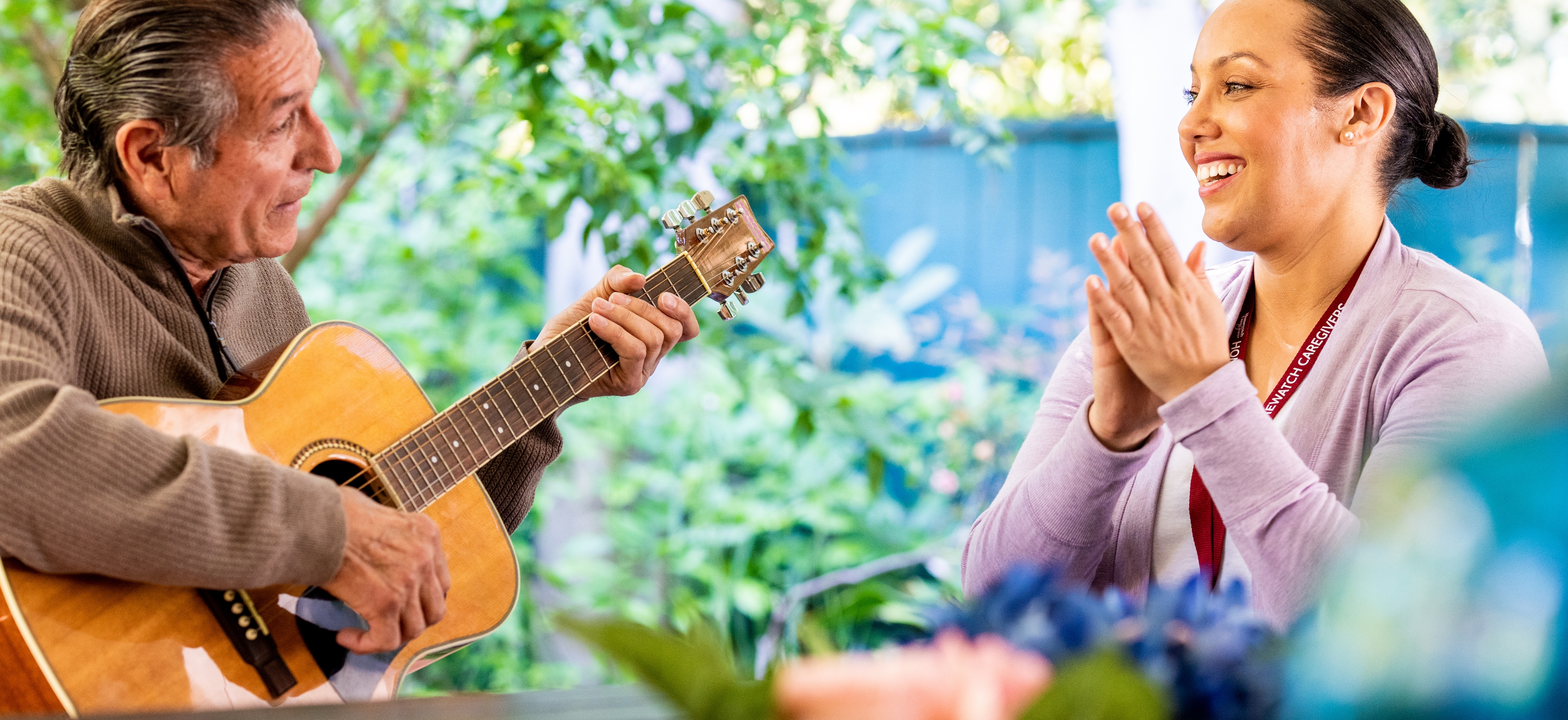 Home Care With A Personal Touch
Serving Dallas County, Collin County and Surrounding areas!
Schedule A Consult Call
Dallas Caregivers
Home Health Care Agency Serving Frisco, Richardson & Beyond!
With nearly four decades of care behind our name, our North Dallas home care providers know what your family is facing when a loved one needs more care than you can give. Providing your loved one with the care they deserve is getting harder and harder, especially as life's other demands keep pulling away at your time and attention. Homewatch CareGivers of North Dallas is the solution you've been looking for.
Our Dallas caregivers are specially selected to match your loved one's needs based on:
Life Experience and Personal Skills
Interests and Hobbies
Personal Likes and Dislikes
Lifestyle and Personal Needs
Dallas Home Care Agency
Our Dallas 24 hour home care professionals provide reliable solutions for at-risk elders, providing caregiving services for seniors and highly-trained assistance for people suffering from dementia, Alzheimer's, and other serious afflictions. However, our senior home care services are about more than that!
We also provide after-surgery care, companionship, transportation, and other vital needs to keep your loved ones fulfilled, independent, and safe. Our compassionate caregivers proudly serve Dallas, Richardson, Frisco, and beyond.
Want to learn more about our in-home caregiving services in Dallas? Contact us today at (972) 891-8398
What Do Caregivers Do?
Our Dallas caregivers can provide a wide range of services to you or your loved ones. Nursing care is available for those who need help with medication, wound care, or other medical needs. Dementia care can help to provide stability and support for those who are living with Alzheimer's or other forms of dementia. Elderly care can assist with basic needs such as bathing, dressing, and grooming.
Housekeeping services can help to keep the home clean and tidy. Laundry services can take care of dirty clothes and bedding. Assisted living services can provide help with activities of daily living such as cooking, cleaning, and transportation. Our caregiving experts are trained to provide the highest quality of care possible.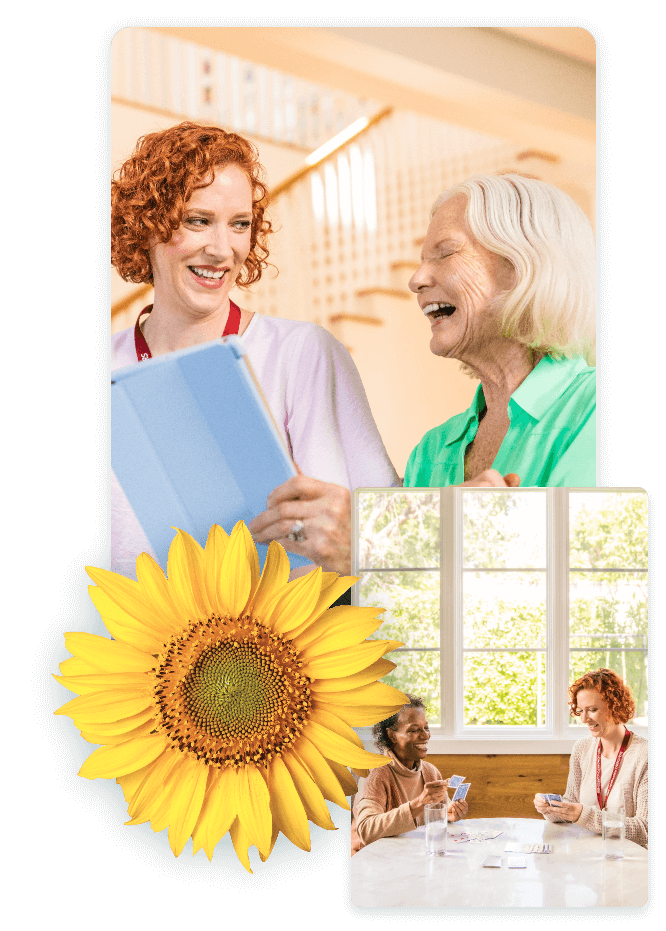 Connect with Our
Community
Proudly serving:
Addison,
Allen,
Carrollton,
Dallas...
See All
We may service additional communities. Please contact us for more information.
75001
75002
75006
75007
75010
75013
75023
75024
75025
75033
75034
75035
75036
75056
75068
75069
75070
75071
75072
75074
75075
75080
75081
75082
75093
75094
75204
75205
75206
75214
75218
75225
75228
75230
75231
75238
75240
75243
75248
75251
75252
75254
75287
Addison
Allen
Carrollton
Dallas
Frisco
Little Elm
Mckinney
Plano
Richardson
The Colony
75001
75002
75006
75007
75010
75013
75023
75024
75025
75033
75034
75035
75036
75056
75068
75069
75070
75071
75072
75074
75075
75080
75081
75082
75093
75094
75204
75205
75206
75214
75218
75225
75228
75230
75231
75238
75240
75243
75248
75251
75252
75254
75287
Compassionate Dallas Caregivers For Your Family
When you come to our North Dallas in-home care agency, you'll receive more than just care for your loved one's condition; you'll also get a trusted companion. This means that we'll spend time with your loved one and get to know his or her personality in hopes of improving his or her quality of life as well as helping to manage any conditions or symptoms that may be present.
Best of all, research shows that clients are more willing to follow care plans when they have meaningful connections with their in-home caregivers. Our Dallas caregivers are committed to caring for the whole person.
Respite Care in Dallas, TX
If you are a caregiver for a family member or friend, it is important to make sure that you take care of yourself as well. Providing care can be a full-time job, and it is easy to become overwhelmed. Respite home care services can provide you with a much-needed break. These services can help with activities of daily living.
Other benefits of Respite Home Care include:
Can be tailored to meet the specific needs of each individual and can be scheduled for as little or as long as needed.
Provides peace of mind for caregivers by allowing them to relax, knowing that their loved ones are in good hands and being well cared for.
Helps prevent burnout by giving caregivers a chance to rest, recharge, and take care of themselves.
Strengthens the caregiver-care recipient relationship by giving caregivers a chance to focus on their relationship without the day-to-day cares and worries.
Call Homewatch CareGivers of North Dallas at (972) 891-8398 or contact us online to learn more about our respite care services in Dallas, TX or any of our other home care services.
What Are 4 Types Of Caregivers?
In general, there are four types of caregivers: Home Health Care, Assisted Living Facilities, Nursing Homes, and Adult Daycare Centers, the best choice for you or a loved one will depend on the individual's needs and preferences.
Home Health Care allows aging adults to remain in their homes while receiving the necessary assistance with activities of daily living.
Assisted Living Facilities provide a more structured environment, with around-the-clock care and access to social and recreational activities.
Nursing Homes offer skilled nursing care for those who need more intensive medical supervision.
Adult Daycare Centers can provide respite for primary caregivers while also offering engaging activities and social interaction for seniors.
Ultimately, the best decision will be based on a careful evaluation of the individual's needs.
What Can A Caregiver Not Do?
One of the most important things a caregiver can do is make sure their clients take their medications as prescribed. However, there are a few things a caregiver cannot do when it comes to medications. A caregiver cannot give medications of any kind to a client. This includes over-the-counter medications and vitamins.
Second, a caregiver cannot mix medications for clients or fill their daily med minder box. Third, a caregiver cannot give advice about medications. Finally, a caregiver cannot perform a medical assessment or provide medical care.
While these limits may seem restrictive, they are in place to protect both the client and the caregiver. By adhering to these guidelines, our caregivers ensure that their client receives the best possible care.
Contact our Dallas in-home caregivers at (972) 891-8398 to learn more about the difference we can make in your loved one's life!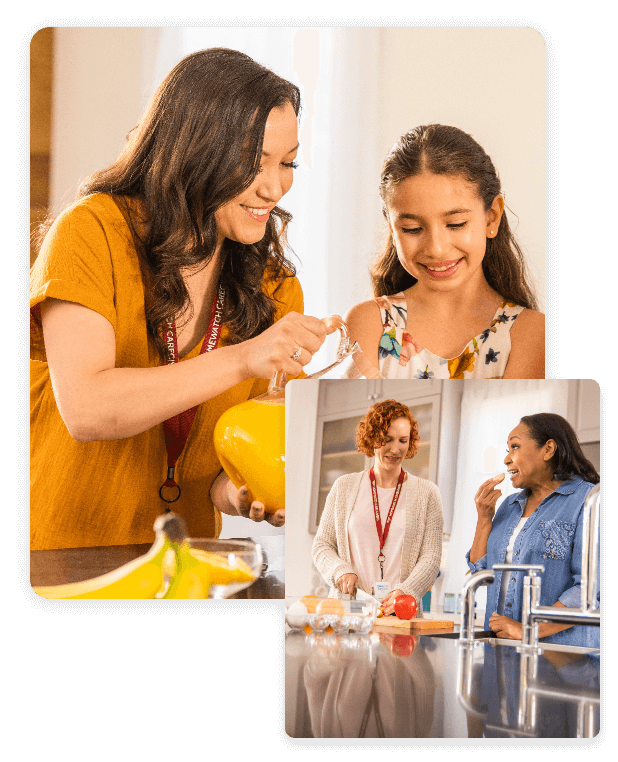 Ready to Speak with an Expert? Homewatch CareGivers is Here to Help.
Contact Us Today!