Homewatch CareGivers of Phoenix Gives Back to the Community
Read about the ways Homewatch CareGivers has impacted the Phoenix community
Ralph Fern, founder and partner of Homewatch CareGivers of Phoenix was recently recognized by the Phoenix Business Journal as one of the 2018 Healthcare Heroes. Ralph's work in founding the Safe Home Care Coalition earned him the distinction as a Healthcare Hero within our community in the area of Education.
Ralph's work has been recognized within the non‐medical home care industry and by many healthcare organizations that refer to this industry as being vital to improving the lives and safety for the elderly and disabled. As a result, many healthcare organizations use the SHCC's guidelines as the means by which to discriminate those who follow best practices and those who do not. The SHCC and the work that Ralph has done to establish this coalition impacts the safety of the infirmed, elderly, and disabled. It is a hidden population that often cannot get out and cannot advocate for their best interests. Ralph has provided them that voice.
---
Hear about upcoming events with our partners!
Virtual Dementia Tour this Thursday January 30th at Montecito Senior Living from 4PM-6PM!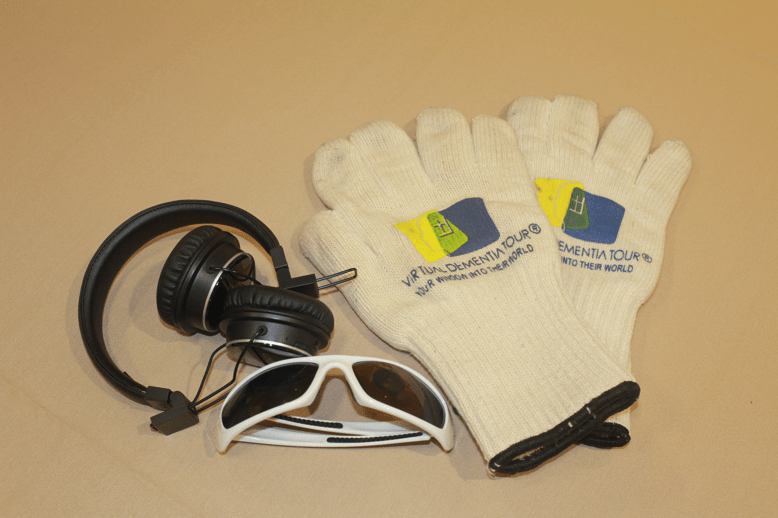 Homewatch CareGivers of Phoenix will be hosting a Virtual Dementia Tour (VDT) at Montecito Senior Living in Peoria, AZ. VDT enables participants to experience the challenges that many elderly have to deal with daily. The experience is based on simulating hearing impairment by wearing noise canceling headphones, special glasses that distort vision consistent with what that of those suffering from Macular Degeneration, and gloves to create difficulty with sensation of feeling and grasping items as one who suffers from neuropathy may feel. This exercise culminates with a debriefing that enables participants to discuss their experience, share their thoughts with other participants, and gain greater insight and sensitivity to the issues facing our elderly in their activities of daily living. Please join us for this event and gain greater empathy for our elderly. Please call our office if you feel you may benefit from home care assistance. We would welcome the opportunity to meet with you to discuss how supportive assistance can help enable those in need to preserve their independence. Let our family care for your.
Address: 17271 N 87th Ave, Peoria, AZ 85382, (623) 972-1400
---
Homewatch CareGivers of Phoenix exhibited last week at the Case Managers Society of
America (CMSA), Arizona Chapter annual conference. The exhibition provided a wonderful opportunity to meet case managers and social workers to promote home care services that can enable patients to safely transition home from a stay in a medical facility.
Re-hospitalization is a primary concern of hospitals, skilled nursing facilities, rehabs, and care centers. Homewatch CareGivers of Phoenix has been lauded for the special training it provides to its staff of professional caregivers to be aware of specific signs of change in condition that may warrant a change in care or medical intervention. Through their caregivers' observation and the staff's response, Homewatch CareGivers of Phoenix has been able to help reduce dramatically the number of re-hospitalizations that would otherwise occur.
Looking for home care in the Phoenix area for your loved one? Call us today (602) 313-3991!