Personalized Connected Care
Home Companion Care Services for Seniors & the Elderly in Schaumburg, IL
The best companion care services are not just about assistance in daily tasks, but about crafting meaningful and caring relationships. At Homewatch CareGivers of Schaumburg, we go above and beyond to match your loved one with the perfect senior home care professional. We create personalized care plans, informed by our extensive experience and valuable insights from you and your loved one. Together, we aim to guarantee physical safety, promote well-being, and nurture emotional health.
Our goal at Homewatch CareGivers of Schaumburg is to build enduring relationships that uplift and enrich the lives of the seniors we care for.
Contact us at (224) 258-0471 or online to learn more about our companion care services in Schaumburg and surrounding areas.
What Is Companion Care?
Companion care is an in-home service designed to enhance the lives of seniors living independently. Our companion care professionals build close relationships that inspire seniors to stay physically and mentally active. Whether it's enjoying a favorite card game or sharing treasured memories, our care aides provide essential social interaction, helping to combat feelings of loneliness, depression, and disengagement.
Companion caregivers offer more than just company; they also contribute to preventative care. This can include preparing healthy meals or promoting activities that support long-term physical and mental health.
Other Common companion caregiver duties often include:
Light housekeeping

Personal hygiene tasks, such as bathing and grooming

Medication reminders

Errands

Medical appointments

And so much more
Customized Schaumburg Companion Care Services
At Homewatch CareGivers of Schaumburg, we recognize that senior care is not a one-size-fits-all service. We provide flexible companion care designed to positively impact the health, happiness, and safety of our respected clients. Our services are customized to cater to each individual's unique needs.
Social Companion Care
Many seniors struggle with isolation later in life, whether due to mobility constraints, geographical distance from loved ones, or other factors. Insufficient social interaction can lead to physical and mental health issues. A companion caregiver offers regular social engagement and can help your loved one stay in touch with friends and family.
Preventative Companion Care
Companion care for seniors can significantly reduce risks associated with physical disabilities, such as:
Malnutrition

Weight fluctuations

Decreased stamina

Reduced muscle mass
What's the Difference Between Companion Care Services and Personal Care?
Although many in-home caregivers provide both services, companion care and personal care serve different needs. Personal care encompasses hands-on tasks like grooming assistance and bathroom care, while companion care focuses on offering social interaction and assistance with other basic needs.
Social interaction is as important as personal care for seniors, as isolation can pose serious health risks. In-home caregivers can support independent individuals by engaging in enjoyable activities and performing light housekeeping chores.
Why Choose Homewatch CareGivers for Senior & Elderly Companionship
Homewatch CareGivers firmly believes that seniors need to stay actively engaged, connected, and valued as they age in place. We provide skilled caregivers to ensure that your loved one can continue to live in a familiar and comfortable environment without feeling lonely or isolated. Our empathetic in-home caregivers offer premium care and companionship services, catering to your loved one's diverse needs. To begin the process, contact your local Homewatch CareGivers location and give your loved one the invaluable gift of social interaction and companionship.
Contact Our Team to Learn More About In-Home Companion Care for Your Loved One Today!
Are you interested in exploring how an in-home caregiver could significantly improve your loved one's life? Homewatch CareGivers is ready to assist you – contact Homewatch CareGivers of Schaumburg to learn more about the costs and specific services we offer. We look forward to helping you and your family flourish by offering meaningful companionship for your loved one.
Contact Homewatch CareGivers of Schaumburg today at (224) 258-0471 or reach out online to learn how our team can help keep your senior loved one as safe and as independent as possible.
Providing the highest quality of care at an affordable cost. Our local caregivers are trained, background-checked, and insured. This is our promise to you.
About Our Caregivers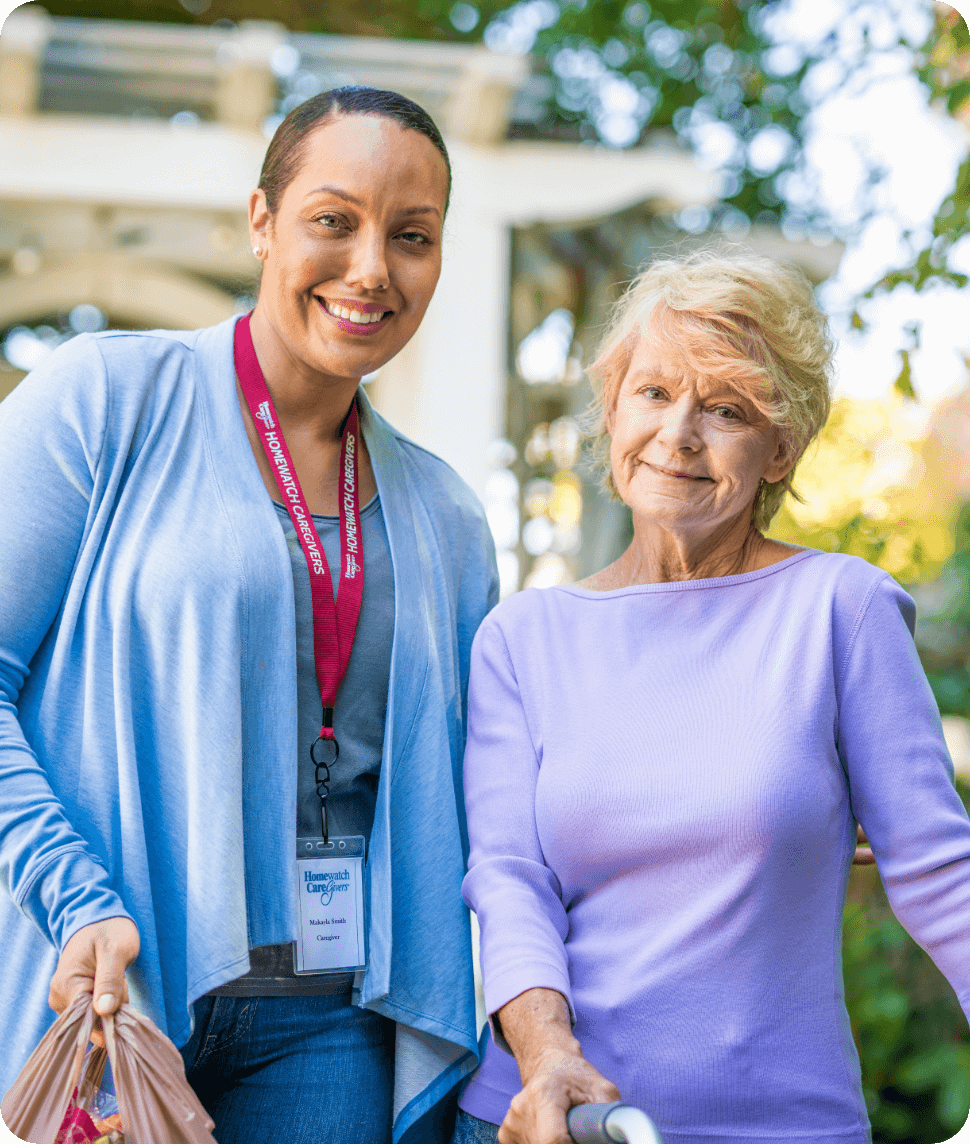 We conduct annual background checks on all local caregivers.

We provide at least 12 hours annually of employee training.

We perform in-person Quality Assurance visits at least every 90 days.

We conduct satisfaction surveys to monitor the level of care provided.

Ready to Speak with an Expert?
Homewatch CareGivers is Here to Help.