Personalized Connected Care
Schaumburg Respite Care Services
In the bustling community of Schaumburg, IL, Homewatch Caregivers is your trusted partner for top-notch respite care services. With a rich legacy of 30 years in the home care industry, we bring a wealth of experience and expertise to every aspect of caregiving.
What is Respite Care?
Caring for a loved one can be deeply rewarding, but it can also be physically and emotionally demanding. That's where respite care comes in. It offers a crucial break for primary caregivers, providing them with the opportunity to recharge. Respite care ensures your loved one receives the highest standard of care in the interim.
Comprehensive Respite Care Services
Our respite caregivers are highly trained professionals who step in to offer temporary support and assistance. They are adept at a range of services including:
Personal Care Assistance: This encompasses help with daily activities such as bathing, dressing, grooming, and toileting. Our caregivers ensure that your loved one's personal hygiene and well-being are maintained.
Medication Management: Respite caregivers are skilled at managing medication schedules, ensuring that prescriptions are taken correctly and on time, providing peace of mind to both clients and their families.
Companionship and Social Interaction: We understand the importance of social engagement. Our caregivers provide meaningful companionship, engage in stimulating activities, and offer emotional support, reducing feelings of isolation and loneliness.
Meal Preparation and Nutrition Support: Our caregivers assist in planning and preparing nutritious meals tailored to the individual's dietary needs. This ensures they receive the essential nutrients for optimal health.
Light Housekeeping: Respite caregivers help maintain a clean and organized environment. This includes tasks such as light cleaning, laundry, and ensuring living spaces are safe and clutter-free.
Transportation and Errands: They can provide safe transportation to medical appointments, social outings, or assist with running errands, ensuring that your loved one's needs are met beyond the home.
Personalized Respite Care Plans for Your Loved Ones
At Homewatch CareGivers of Schaumburg, we understand that every individual has unique needs when it comes to respite care. That's why we offer personalized care plans tailored to the specific requirements of your loved ones. Our dedicated team of caregivers is trained to provide compassionate and professional care, ensuring the comfort and well-being of your family member.
Benefits of our personalized respite care plans include:
Flexible scheduling options to accommodate your family's needs
Customized care services based on your loved one's preferences and routines
Assistance with daily activities, such as bathing, dressing, and meal preparation
Medication reminders to ensure proper adherence to prescribed medications
Engaging companionship to promote social interaction and mental stimulation
Regular communication with family members to provide updates on your loved one's condition
With our personalized approach to respite care, you can have peace of mind knowing that your loved ones are receiving the highest quality of care in the comfort of their own home. Contact us today to learn more about our services and how we can support your family.
Backed by 30 Years of Expertise
Homewatch Caregivers of Schaumburg is part of a renowned brand with three decades of experience in the home care industry. Our legacy is built on a foundation of compassionate and professional care, assuring you that your loved ones are receiving the highest standard of support.
In Schaumburg, IL, our respite care services are designed to give primary caregivers the break they deserve, knowing that their loved ones are in capable and caring hands. 
Contact our Schaumburg team today to learn more about how we can provide the respite care your family deserves. Call (224) 258-0471 or reach out online to get started!
Providing the highest quality of care at an affordable cost. Our local caregivers are trained, background-checked, and insured. This is our promise to you.
About Our Caregivers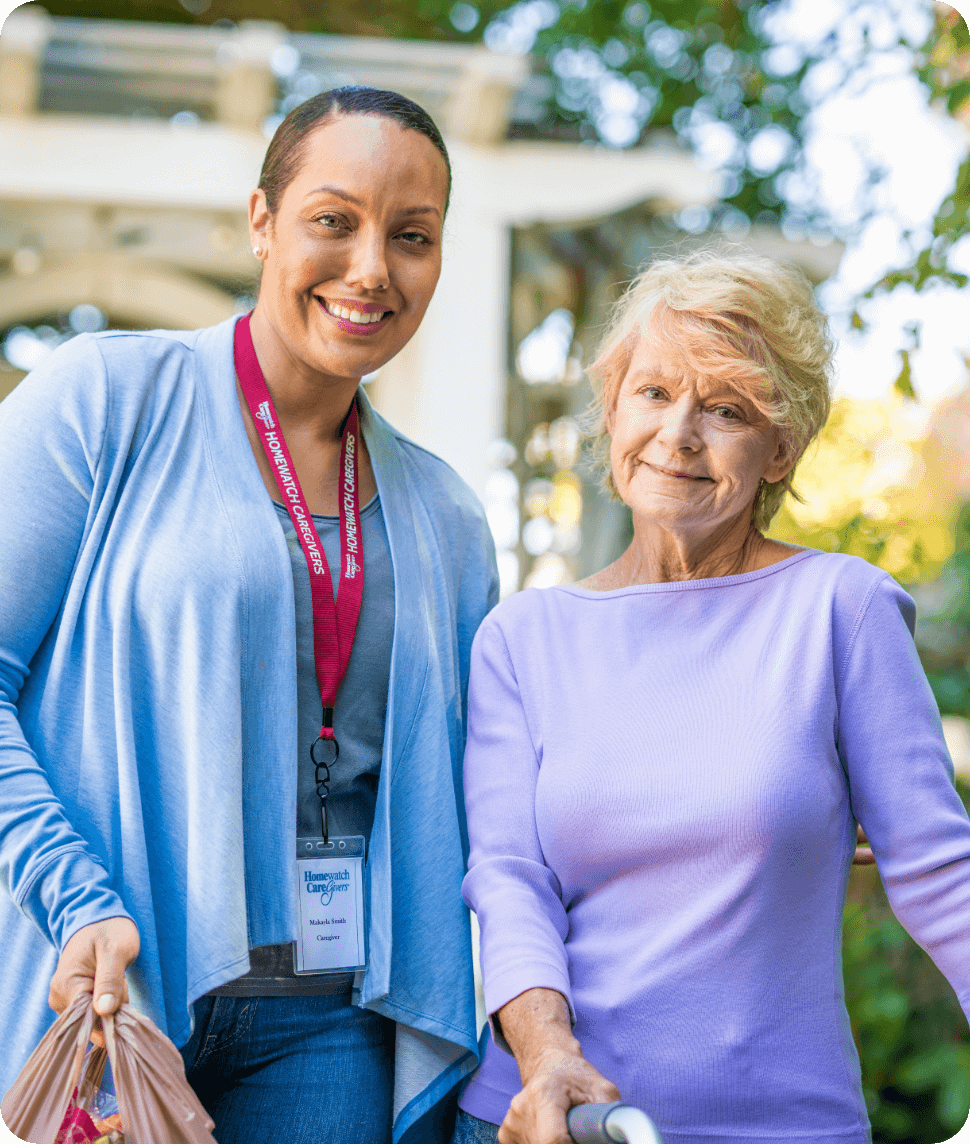 We conduct annual background checks on all local caregivers.

We provide at least 12 hours annually of employee training.

We perform in-person Quality Assurance visits at least every 90 days.

We conduct satisfaction surveys to monitor the level of care provided.

Ready to Speak with an Expert?
Homewatch CareGivers is Here to Help.