Personalized Connected Care
In-Home Dementia Care in St. Charles
Providing Compassionate & Specialized Elderly Dementia Care
Memory loss is a challenging age-related condition that affects millions of individuals in the United States, including St. Charles, IL. When a loved one is diagnosed with dementia, it not only impacts them but also their family and friends.
That's why Homewatch CareGivers of St. Charles, IL is here to offer professional and compassionate in-home dementia care services tailored to the unique needs of each individual in the comfort of their own home.
Our Comprehensive In-Home Dementia Care
Our approach to dementia care at home goes beyond just providing physical assistance. We understand that each person's journey with dementia is unique, and our goal is to ensure their safety, comfort, and overall well-being. Our process begins with a thorough home audit, allowing us to create a safe and familiar environment that promotes independence and minimizes risks.
Our dementia care services includes:
Safe Environment: We assess and modify the home environment to prevent accidents and ensure the safety of your loved one.
Personal Independence: We help individuals maintain their sense of independence by providing assistance tailored to their needs, ensuring they actively participate in their care.
Engagement and Activities: Our caregivers engage your loved one in meaningful activities at the right time and in the right amount, promoting mental stimulation and a sense of purpose.
Customized Care Plans: We understand that dementia care is not one-size-fits-all. Our skilled caregivers work with you and your loved one to create a personalized care plan that addresses their unique needs and preferences.
Monitoring and Observation: We keep a watchful eye on environmental factors like temperature and noise, ensuring your loved one's comfort. We also recognize when it's time for rest or quiet moments.
Physical Activity: Staying physically active is crucial for circulation and muscle strength. Our caregivers encourage and facilitate appropriate physical activities.
Person-Centered Approach to In-Home Dementia Care
Our mission is to acknowledge the individual behind the diagnosis. Every person living with dementia has a unique story and life experiences. At Homewatch CareGivers of St. Charles, IL, we approach our in-home dementia care services with a person-first mindset. With years of experience, we are committed to providing your loved one with the highest level of support, companionship, and respect they deserve.
Trusted Dementia Care in St. Charles, IL
When it comes to elderly dementia care in St. Charles, IL, trust the expertise of Homewatch CareGivers of St. Charles, IL. Our team of dedicated caregivers is trained to provide specialized care that enhances the quality of life for individuals living with dementia. We are here to support both your loved one and your family throughout this journey, ensuring that they continue to experience moments of joy, connection, and comfort in their own home.
Ensure the best care for your loved ones. Call (630) 407-1379 or contact us online for in-home dementia and memory care in St. Charles!
Homewatch CareGivers of St. Charles, IL
630-407-1379
Schedule a Consult Call

Providing the highest quality of care at an affordable cost. Our local caregivers are trained, background-checked, and insured. This is our promise to you.
About Our Caregivers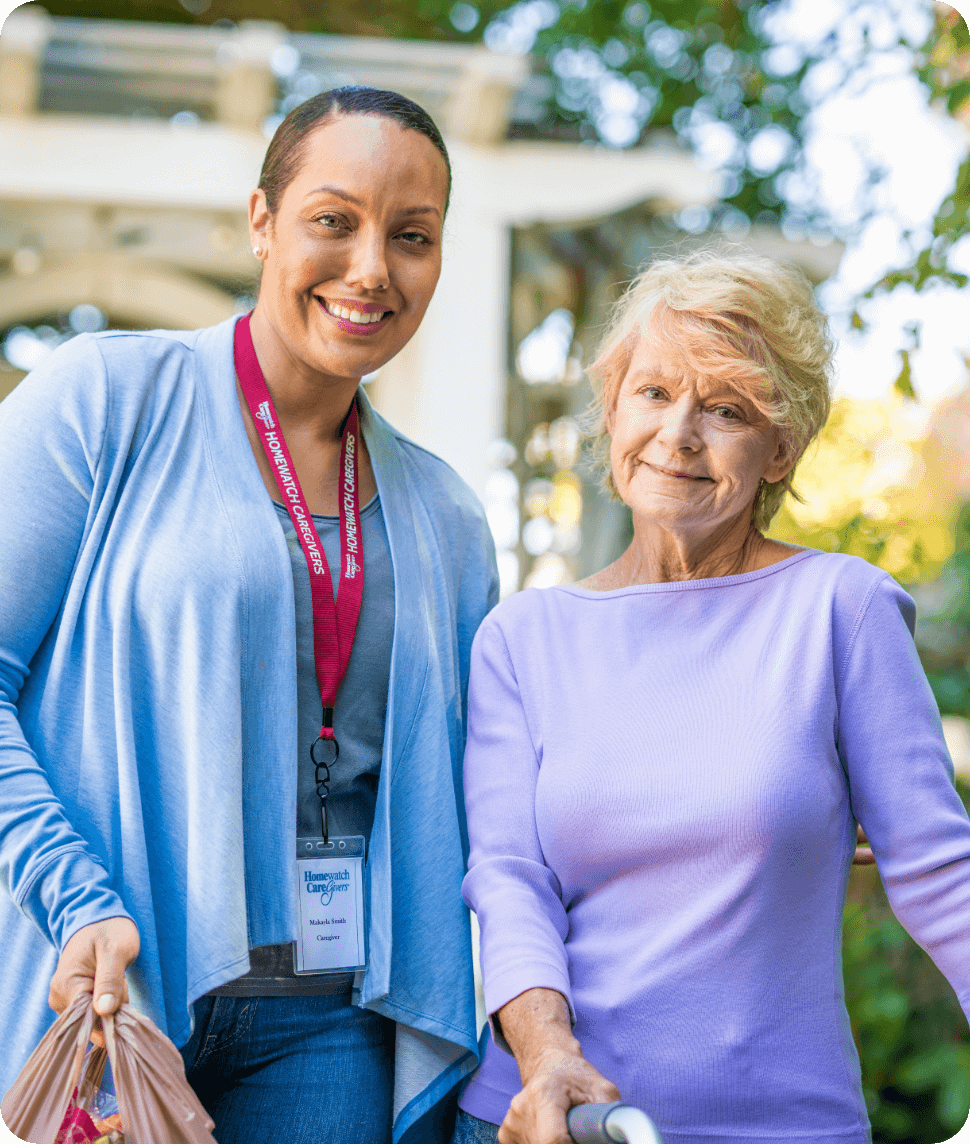 We conduct annual background checks on all local caregivers.

We provide at least 12 hours annually of employee training.

We perform in-person Quality Assurance visits at least every 90 days.

We conduct satisfaction surveys to monitor the level of care provided.

Ready to Speak with an Expert?
Homewatch CareGivers is Here to Help.