Personalized Connected Care
Medicaid & Government Programs
Homewatch CareGivers Helps You Explore Your Options
Sometimes it can be hard to understand your healthcare options. For some, at-home care is the best option, but covering the associated costs can seem overwhelming. Luckily, there are many government programs out there that can help ensure that you get the care you need. Depending on your age and benefit options, you could be eligible for a variety of programs so you can get the personalized care you rightfully deserve.
One care plan does not fit all, and that is why we believe every person should be fully aware of their healthcare options. At Homewatch CareGivers® we can help you understand the options available to you and your family so you can make the choice that's right for you. Your quality of life is important to us.
To find out for yourself how we are redefining home care, call us at (888) 404-5191.To find out for yourself how we are redefining home care, contact us today.
Medicaid Benefits for In-Home Care
Every state offers at least one waiver program that provides coverage for in-home care and other health care arrangements. The amount of coverage varies by state and your needs. Individuals must meet certain criteria in order to qualify for Medicaid coverage. It's important to keep in mind that, even if you meet all criteria and qualify for these waivers, it may not cover the total associated costs of in-home care. Homewatch CareGivers has experience and/or resources to help our clients through the process of applying for Medicaid and other government programs.
Learn more about our in-home care services by calling us at (888) 404-5191 to speak with our friendly team.Learn more about our in-home care services by contacting us today.
Providing the highest quality of care at an affordable cost. Our local caregivers are trained, background-checked, and insured. This is our promise to you.
About Our Caregivers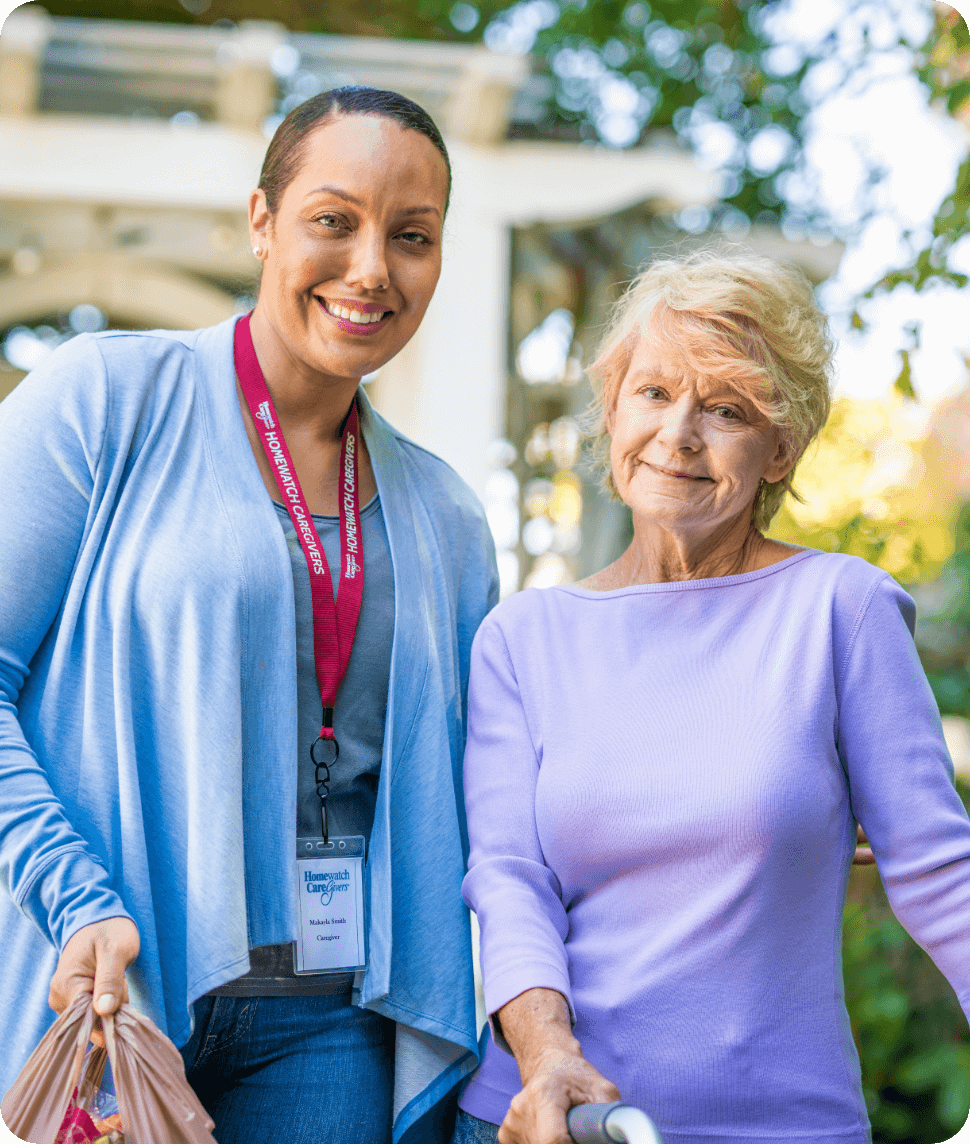 We conduct annual background checks on all local caregivers.

We provide at least 12 hours annually of employee training.

We perform in-person Quality Assurance visits at least every 90 days.

We conduct satisfaction surveys to monitor the level of care provided.

Ready to Speak with an Expert?
Homewatch CareGivers is Here to Help.