Personalized Connected Care
Brownsburg Companion Care Services
Personalized Senior Companion Care Near You
At Homewatch CareGivers of Brownsburg, we take pride in matching seniors with the perfect home companion who can connect with them on a personal and caring level.
Our dedicated team of companion caregivers create a customized care plan shaped by our extensive experience and training, while also considering valuable input from you and your loved one. Together, we prioritize physical safety and well-being while providing support for emotional health.
At Homewatch CareGivers of Brownsburg, our goal is to cultivate lasting relationships that bring joy, enrichment, and brightness to the days of every senior we assist.
Experience the difference of our companion care! Call (317) 593-8772 or contact us online to get in touch today!
What Is Companion Care?
In-home companion care offers personalized care designed to enhance the well-being of seniors. With companion caregivers, seniors can enjoy engaging activities that promote physical and mental well-being. From playing card games to reminiscing cherished moments, our caregivers provide compassionate social interaction to combat isolation, sadness, and inactivity.
Additionally, our personal companions are attentive and assist with preventive care, including preparing nutritious meals and encouraging stimulating activities for long-term health and vitality. Experience the difference of elderly companion care in Brownsburg, IN.
Companion Caregiver Duties
Our caregivers are here to assist with various daily activities, including:
Light housekeeping
Meal planning and preparation
Personal hygiene tasks, such as bathing and grooming
Medication reminders
Errands
Medical appointments
And so much more!
Benefits of Companion Care Services
Reduces loneliness and isolation, promoting emotional well-being
Enhances social interaction and companionship, providing a sense of belonging
Supports independence and dignity by helping with daily tasks
Provides peace of mind for family members, knowing their loved ones are well cared for
Stimulates mental engagement through conversations, activities, and hobbies
Improves overall quality of life by fostering a sense of purpose and happiness
Offers personalized attention and companionship, building meaningful relationships
Reduces the risk of depression and anxiety by promoting regular socialization
Assists with medication reminders and healthcare management
Enhances safety by having a companion caregiver present for monitoring and assistance
Why Choose Homewatch CareGivers of Brownsburg?
We at Homewatch CareGivers of Brownsburg, are a locally owned and operated business. We understand the unique needs and values of the Brownsburg residents and aim to provide sensitive care that honors individual preferences and traditions.
Our dedication to excellence has earned us a reputation for reliability and trustworthiness among families in Brownsburg. If you or your loved one requires elderly companion care services in this area, count on Homewatch CareGivers of Brownsburg. Our flexible care options and personalized plans are tailored to your specific needs!
Create a personalized care plan for your loved one today! Dial (317) 593-8772 or reach out online for home companion care in Brownsburg, IN!
Providing the highest quality of care at an affordable cost. Our local caregivers are trained, background-checked, and insured. This is our promise to you.
About Our Caregivers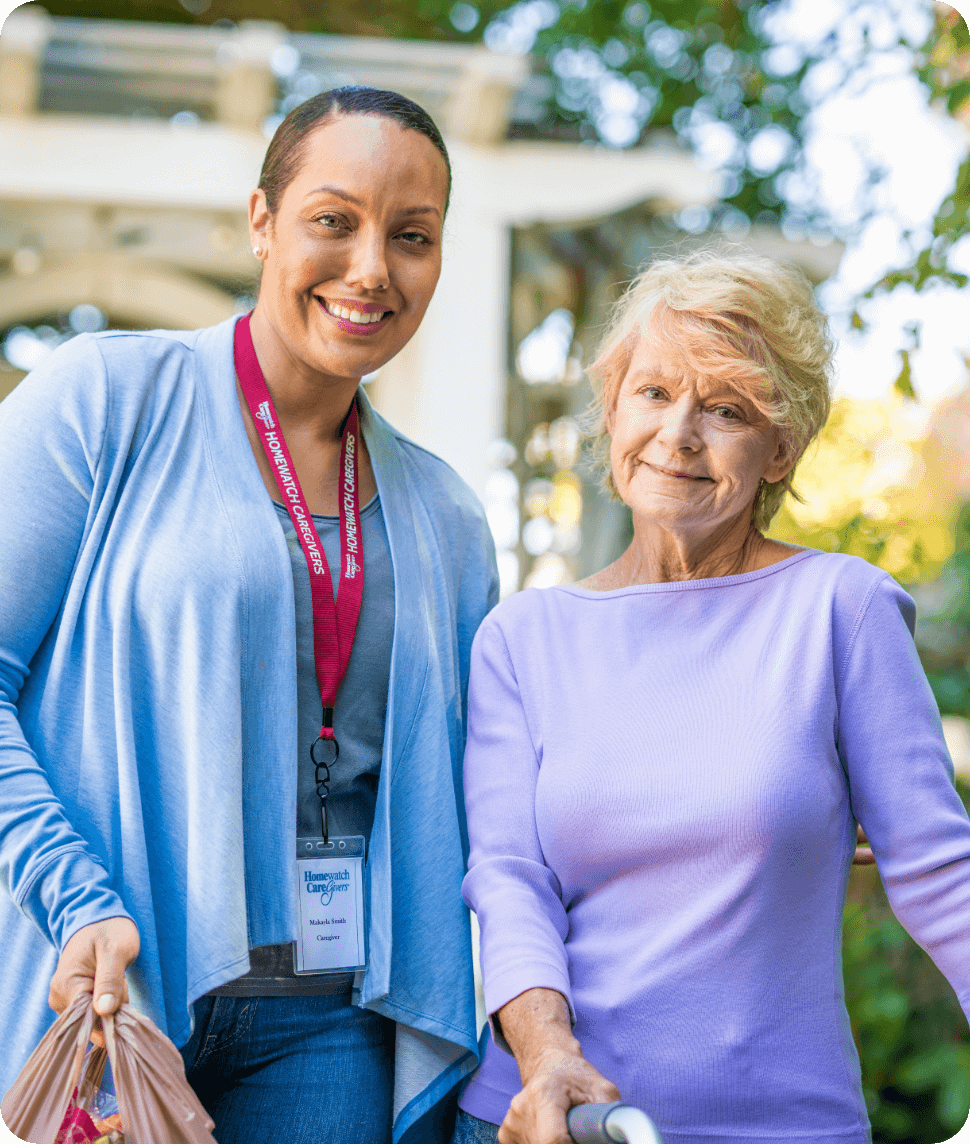 We conduct annual background checks on all local caregivers.

We provide at least 12 hours annually of employee training.

We perform in-person Quality Assurance visits at least every 90 days.

We conduct satisfaction surveys to monitor the level of care provided.

Ready to Speak with an Expert?
Homewatch CareGivers is Here to Help.