Personalized Connected Care
In the Community
Hear about all of our upcoming events with our partners!
If your family is affected by Dementia, we encourage you to reach out to Hendricks County Senior Services to learn more about the Dementia Friends Workshops they offer.
Dementia Friends Workshops:
Hendricks County Senior Services
1201 Sycamore Lane
Danville, IN 46122
Visit their website at www.hcseniors.org
---
Homewatch CareGivers of Brownsburg is pleased to announce that we have joined the Brownsburg Chamber of Commerce. Rick Clark, Owner/President of HWCG of Brownsburg attended a meet & greet on Thursday, May 27 which allowed him to connect with many other local business representatives from our service area. He was excited to meet and spend time learning more about them and letting them know more about all of the in-home non-medical services we provide. These services include transportation, meal prep & planning, personal care, companionship, medication reminders, assistance with activities of daily living (ADLs) and much more. We are excited to be a part of the Chamber of Commerce since they offer networking opportunities such as these meet & greets, education and training sessions and local-regional-national advocacy. This partnership will also allow for many chances to build a great community presence. We are confident that this pairing will help us give back to the community in even more ways than before.
---
Our Caregivers are Trained on Dementia & More
Several staff members from Homewatch Caregivers of Brownsburg received Certificates of Completion for the "Dementia Friends Information Session" they attended. The training was held at the Brownsburg Library on Thursday, April 14, 2022, and was sponsored by the Hendricks County Senior Services center. Homewatch Caregivers is proud to partner with the Senior Services center and we're happy to have been able to send caregivers to this training so they could learn more about dementia.
A couple of the caregivers who attended this session mentioned that it was "very informative" and they learned some updated information about dementia. Years ago, it was mentioned that if someone with dementia speaks of something or someone from the past, that may not be around anymore, that it was common to remind them of this. However, it is important to know that it is now suggested that rather than continually putting a loved one through that heartache over and over again, it is okay to remain in the conversation with them from their point of view. This helps as to not confuse or upset them repeatedly. If you know someone with dementia, listen to them, allow them to tell their stories and stay with them in the moment.
At Homewatch CareGivers of Brownsburg we are excited to have our staff involved in continuing training. Each staff member is required to have 12 hours of training annually. Our caregivers receive training in various areas such as this very important training on dementia but also other areas of training including First Aid, an overview on brain injuries, Maintaining a Safe Home Environment and much more.
If you are looking for in-home care for a loved one or yourself, please reach out to us anytime at 317-286-3042.
We are here to help and happy to do so!!
Providing the highest quality of care at an affordable cost. Our local caregivers are trained, background-checked, and insured. This is our promise to you.
About Our Caregivers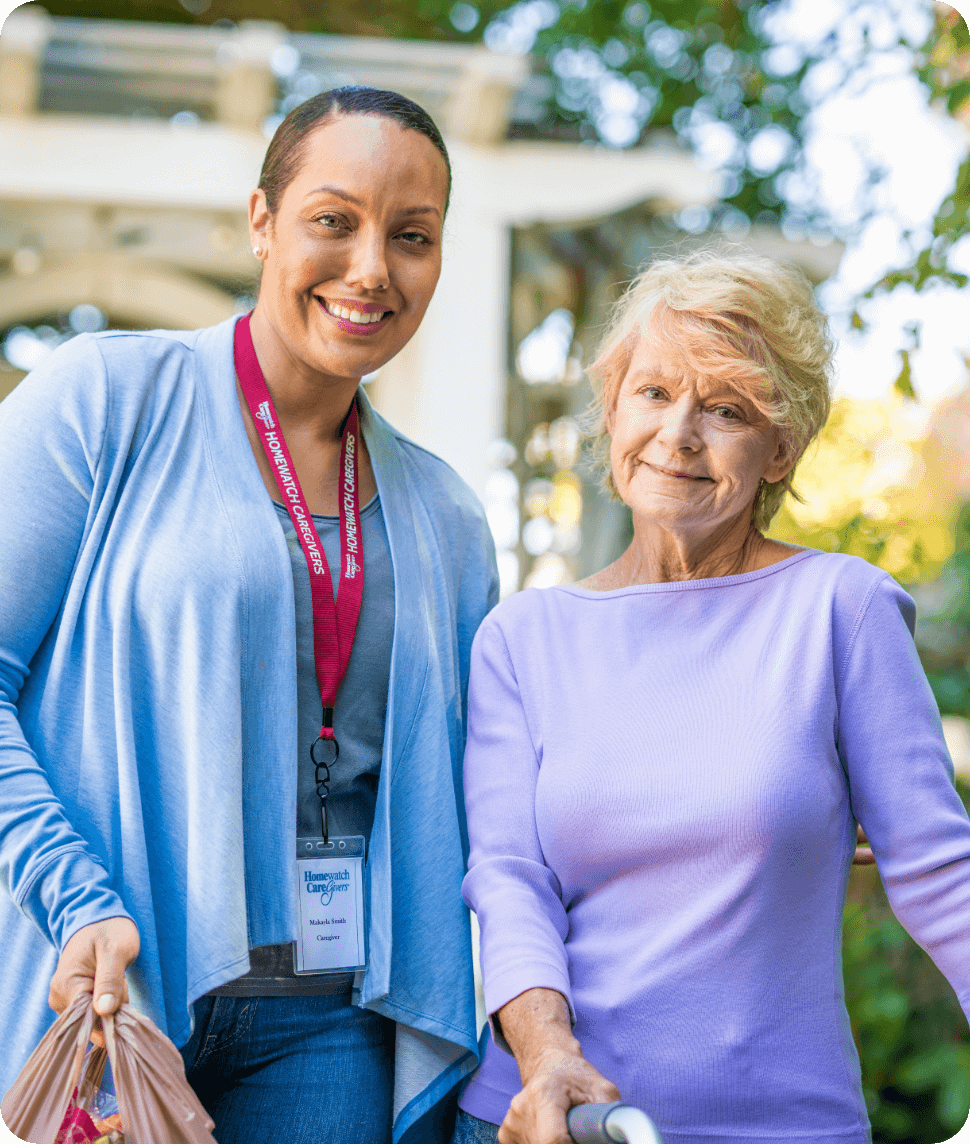 We conduct annual background checks on all local caregivers.

We provide at least 12 hours annually of employee training.

We perform in-person Quality Assurance visits at least every 90 days.

We conduct satisfaction surveys to monitor the level of care provided.

Ready to Speak with an Expert?
Homewatch CareGivers is Here to Help.