Last week we published a blog about the importance of person-directed care and how principles from The Eden Alternative have to power to transform homecare from being a transactional relationship into a transformational one. Today we will continue this theme by exploring the concept of wellbeing from two concrete domains: security and autonomy. However, before we explore these specific elements of wellbeing, it is important to define what wellbeing is. Dr. William Thomas in his work What are Old People For? How Elders will Save the World, defines wellbeing as, "…a much larger idea than either quality of life or customer satisfaction. It is based on a holistic understanding of human needs and capacities. Well-being is elusive, highly subjective, and the most valuable of all human possessions." This of course is a lofty goal to be achieved by any home care company, but in order to be the best home care company in McHenry, Lake, and Cook Counties we see empowering wellbeing to be our highest goal.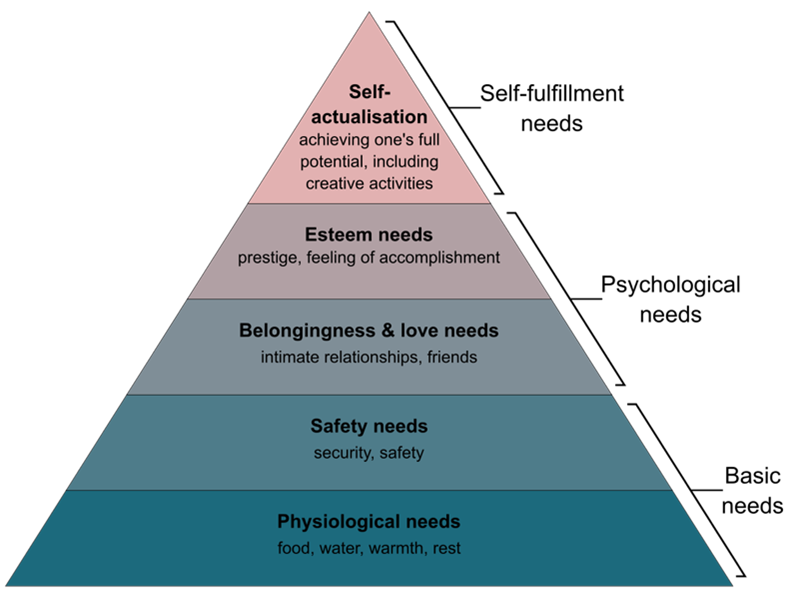 Security is a central element of wellbeing which The Eden Alternative defines as, "freedom from doubt, anxiety, or fear; safe, certain, assured; having privacy, dignity, and respect."[1] The psychologist Abraham Maslow conceived of human flourishing in a hierarchy that has been coined the "Maslow hierarchy of needs."[2] This hierarchy asserts that in order to achieve human flourishing and wellbeing, humans must first insure their most basic physiological needs of first shelter, food, water, etc. and safety, next he focuses on psychological needs for belonging and esteem, and finally on the self-fulfillment which can be more broadly characterized as ability to achieve personal growth, creativity, and achieving ones highest potential. Our most basic job is to provide a space where clients most basic needs of nutrition, shelter, warmth and rest are achieved, and this is where many home care companies stop, but we are not content with providing care that stops there. The need for safety goes beyond a need to be free from harm (though that is vital), but [3] includes things like a right to privacy, respect, and dignity.[4] In light of this, as local home care providers it is important to understand that caregivers do inherently intimate work by going into clients homes, beginning as strangers. That's why it is a large part of our values are to ensure that our desire to provide safety doesn't infringe on the rights and choices of our clients. The Eden Alternative puts it this way, "To take away all risk and chances to make mistakes is to take away the right to be human. Maximizing safety actually creates insecurity. While safety is important, there is a range of risk tolerance. Optimizing safety with the individual, based on their risk tolerance, creates security." We at Homewatch CareGivers of Crystal Lake are committed to providing an authentic safety that empowers the individual.
This leads us to the next element of wellbeing, autonomy. Autonomy is defined as, "liberty; self-governance; self-determination; immunity from the arbitrary exercise of authority; choice; freedom."[5] Sometimes people providing care for their clients of loved ones try to do everything for the person they are partnering with in care, but the downside to this mentality is that it can actually prevent the flourishing of the individual because they need autonomy over their actions within the caretaker-client relationship. Additionally, this tendency also takes away the relational aspect of care which emphasizes that caregivers also learn from and are impacted by their clients. Security and autonomy require a relationship of care where the physical, emotional, and spiritual needs are all attended to. These values are not the only domains of wellbeing, but they are essential care-defining practices that we at Homewatch CareGivers of Crystal Lake are committed to providing.
---